Why do people want to become digital nomads?
Did you know that, prior to July 2020, only 7% of US employees worked remotely? Following the Covid-19 pandemic, this figure rose to 42%!
There's no denying that the pandemic shook up the way we view work, with many embracing the remote work lifestyle. However, digital nomadism has existed long before this, with many countries, such as Thailand and Mexico, having thriving digital nomad communities long before masks were worn in the mainstream.
For many, there is something truly fascinating and exciting about being able to work remotely while traveling at the same time. This is not to say that you cut ties from your home country forever (although some do), however to become a digital nomad is to embrace regular change as you travel from country to country.
The digital nomad lifestyle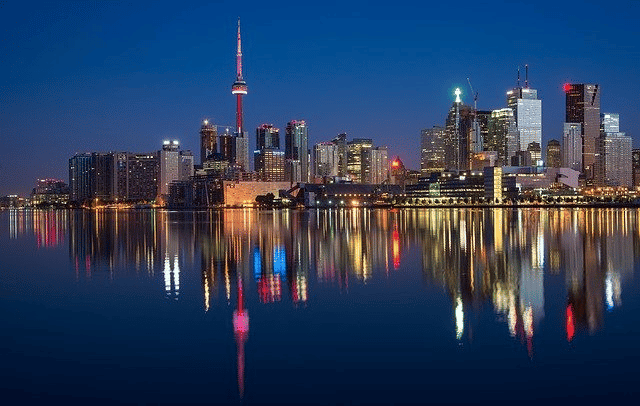 As every journey to become a digital nomad is unique, the same goes for what it means to be a digital nomad. For some, being a digital nomad might mean spending a few months of the year escaping winter to a warmer country, while for others embracing a nomadic lifestyle means permanently moving abroad.
The digital nomad lifestyle is supported by a revenue stream, be that from running your own business or by working for an employer remotely. These types of income streams give you the freedom to travel while being a means to pay for your cost of living abroad.
We'll cover this further within our 10-step guide, however it's important to keep an open mind as you develop your own plan to become a digital nomad – one of the most important qualities of successful digital nomads is the ability to remain as flexible as possible.
Here at CaboWork, we're building a digital nomad community to help potential and established digital nomads around the world. With our focus on Cape Verde, we bring you the latest remote working news from the beautiful archipelago, as well as handy guides on living abroad as a digital nomad.
How to become a digital nomad
Our 10-step guide
While we want to reiterate that there is no clear-cut way to becoming a digital nomad, we wanted to provide a few pointers to get you started on your journey. Depending on your progression so far to becoming a digital nomad, you may find that some of the following points aren't applicable to you, however we remember reading over to make sure you've tackled everything!
1. Visualize your future
It all starts with a dream. For many, that dream is kickstarted by being tired of the regular 9-5, wishing instead to swap it all for a sunny beach and a cool drink. To become a digital nomad is to do all of this and more – the process should be a fun one, not some rugged structural change that's full of stress.
At the beginning of your journey, take the time to sit back, relax, and jot down some of the first things you think of when you think 'digital nomad life'. To be a digital nomad is to be a dreamer at heart, and to follow that dream through to fruition. Begin the process of becoming a digital nomad by allowing yourself to dream.
2. Identify your current ties
However, most of us aren't so lucky as to get up and drop everything. Many digital nomads previously owned property, worked a routine job, had relationship ties, as well as a host of other factors keeping them cemented at home. Now is the time to identify these and see which of them are changeable.
Then there are your other assets, such as a car, motorbike, furniture, etc. Draw up a table and determine what you will do with them, such as selling them, putting them into storage, or giving them to friends and family. If you're selling assets, you'll also be receiving money in return, money that can be used towards your trip.
3. Evaluate your unique skills
To truly become location independent, you'll need a source of work. And to do that, you'll need to identify your skills and what you have to offer. From copywriting to marketing, graphic design to UX development, there is a remote job out there to suit your unique skills. It's time to identify what you're good at and see the possibilities out there for you.
You don't have to have a university degree, nor be in your early twenties to become a successful digital nomad, what matters is your dedication to your newfound lifestyle and that you see it through to its fruition.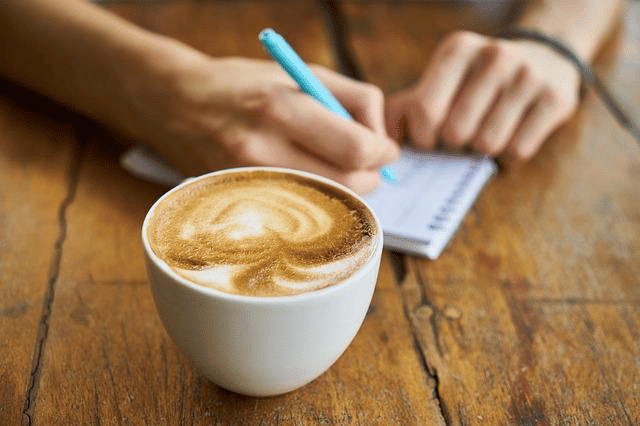 4. Establish your source of remote work
Now it is time to put those plans into action. To become a remote worker traveling around the world, many future digital nomads set up a location independent online business, which is one potential route to explore. However, if you don't think that is for you, there are plenty of other options available.
Other avenues to go down include teaching English (or your mother tongue), either online or in your destination country, or working remotely for an established company. If you choose the latter route, make sure that your destination country is not too out of sync with time zones as the one where your work operates. Nobody wants to be working from 8pm through to 4am.
5. Research your first destination
Here's where things really start to get fun. With all of the visualization you were doing earlier, it's time to generate some concrete ideas and map out a few countries that could be on your list. We recommend researching some popular digital nomad destinations to give you some ideas.
Some first-time remote workers choose a country relatively close to their home country, which can provide a certain degree of safety in case things don't quite work out.
Have a think about some of the following questions when considering your destination country:
Do you prefer hot or cold countries?
What about experiencing a brand new culture?
What is the local language?
What sorts of

visas

are available?
Are there any digital nomad hubs / co working spaces in the country?
6. Find a digital nomad community
If you're embarking on your new journey alone, as most digital nomads do, then you'll want to form a network of connections either before you arrive or when you arrive – nobody wants to be lonely while working in a completely new country. This is where a digital nomad community comes in.
Thankfully, social media is a wonderful place for meeting like minded people. You can do so before stepping a foot inside your destination country by joining Facebook groups or by checking out other online communities of digital nomads. (If we do a LinkedIn group as well, we should add it here, too)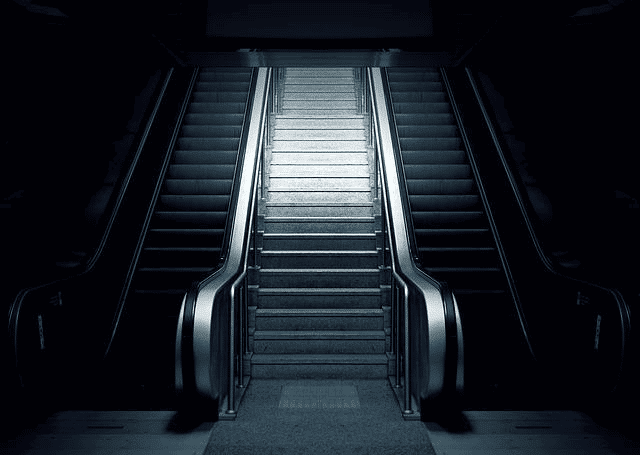 7. Grow your revenue
It's important to ensure you have a stable source of income for when you begin your journey as a digital nomad – especially if you are settling up a location independent business. Many digital nomads are eager to leave and begin working online, only to find out that they are not earning enough money to support themselves.
You may already have a stable source of income if you are working remotely for an employer, which is great news! In either case, with your skill set developed, you'll be in a more advantageous position to get more work remotely.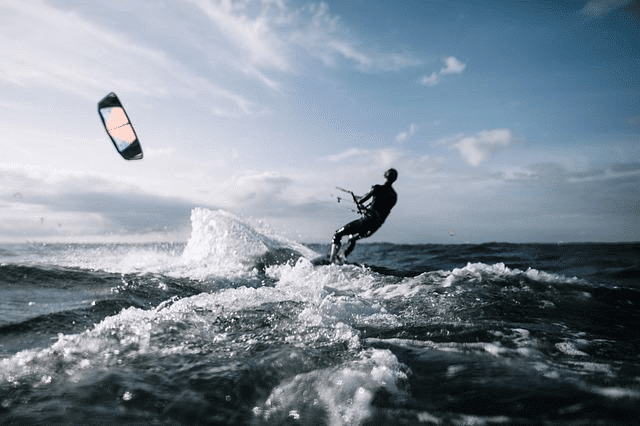 8. Plan your trip
What is it that excites you about travel? Is it the adventures and exciting activities you can undertake? Is it the ability to choose your own schedule and explore according to your terms? When you are planning out your first trip as a digital nomad, keep these factors in mind. After all, being a digital nomad is equal parts work as it is equal parts enjoyment.
Check out websites, social media channels, as well as guides to your destination country, immersing yourself in the local culture even before you get there. You're now getting closer to living the digital nomad lifestyle you've been wanting to.
9. Get the right technology
To maintain your location independent business or to work remotely for an employer, you'll need the right tech for the job. For many digital nomads, their workstation is a laptop, their phone, and not much else. You'll be carrying around this tech with you as you travel, so plan and buy accordingly. This may seem straightforward, but we advise you to get the right tech for you before you go – perhaps a laptop with a 19″ inch screen might be a bit too much to carry around with you.
Another important tech item to consider is a local SIM card. You'll be able to avoid costly roaming fees, as well as have a backup source of internet if it is required. Prepaid SIM cards are often quite cheap when you buy them locally, so check out the options available to you when you arrive.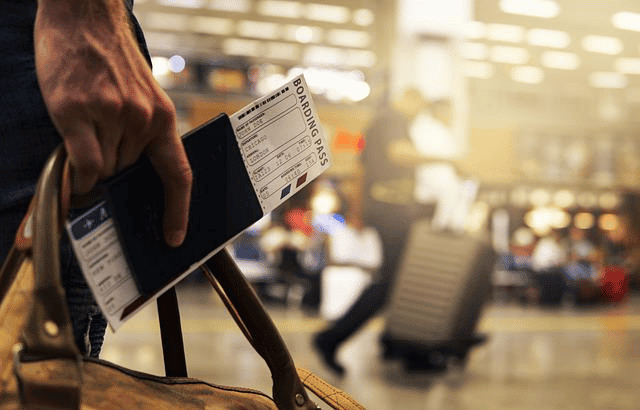 10. Embark on your journey
At this point, you've got the digital nomad mindset well and truly nailed down. You may have grown your online business to a point where you have a stable source of income, or perhaps you have built another source of location independent revenue.
Wherever you are now, all that is left is to take the plunge into your new life as a digital nomad. With fantastic experiences ahead of you, we hope you'll take the time to reflect on just how far you have come. We wish you an amazing adventure as you become a digital nomad!