10 ways to make money online with your phone.
Below, we've hand-picked ten of the best ways to make money with your phone. These can be completed from anywhere in the world, as long as you have an internet connection. While some of these activities may require a larger time investment to become profitable, how much time you choose to spend is ultimately up to you.
Let's dive into our top 10 ways to earn cash online with just your phone.
1. Taking photos
There are many businesses out there that would pay for quality photos of your home country. Using just your mobile phone, you can take high-quality photos and upload them on photo distribution platforms – check out this article for a list of popular websites.
The beauty of taking photos to sell is that once you sell them, they become a source of passive income. Passive income is earned when you sell a product or service with no further input from yourself. So, your photos can remain on the internet for weeks, months, or years and continue to earn you money.
There are also many YouTube videos on the topic of selling photos, helping you to understand which images and videos generate the most income. These videos are particularly helpful to beginners.
Average earning amount: (Depends on how many photos you upload and platform rate)
#Tip: The better your camera, the better the quality of the photos. Your photos will stand out much better if they are of higher quality.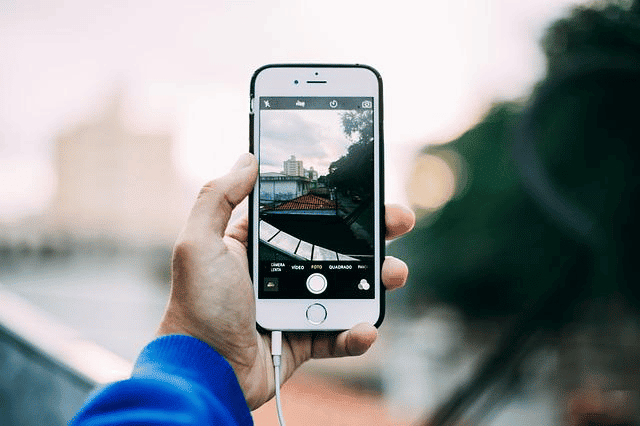 2. Test out new apps/Playing games
Approximately 83.72% of the world's population owns a smartphone. That's around 6.648 billion people! With such a huge market, millions of apps are developed every year. This is where you come in.
Mobile apps and mobile games require testing from users before they go live. This helps to identify any issues with functionality and to see whether they are convenient to use. There are websites online that will put you in touch with companies developing apps which you can test. You will be paid for your time and can even play games to earn money. All you need is your smartphone.
One website that is popular for this is Usertesting, however there are many other options out there on the market.
Average earning amount: $10-$30/hour.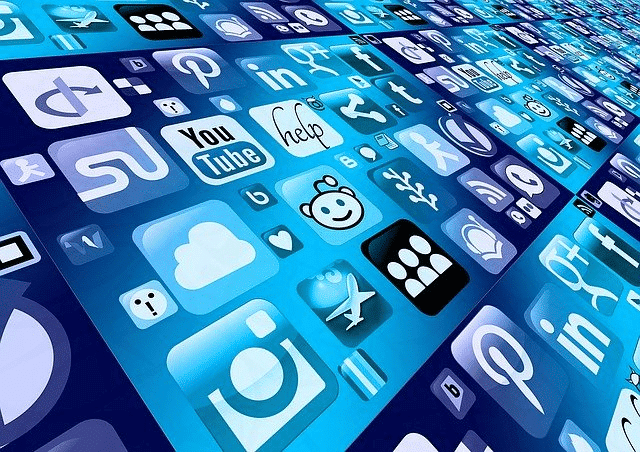 3. Complete online surveys
Another way to earn money online is by completing online surveys. Much like when testing apps, there are a lot of companies online who will pay you for your time to fill out their surveys. Some websites will reimburse you through cash rewards, and for others you can earn points which are used to redeem gift cards.
The more time you commit to completing surveys, the more money you make. While completing surveys can get repetitive over time, it can prove a consistent way to make money with just your phone. There are even survey apps (often called money making apps) that can be downloaded through your app store which makes the process even more streamlined.
Average earning amount: $2-$5/hour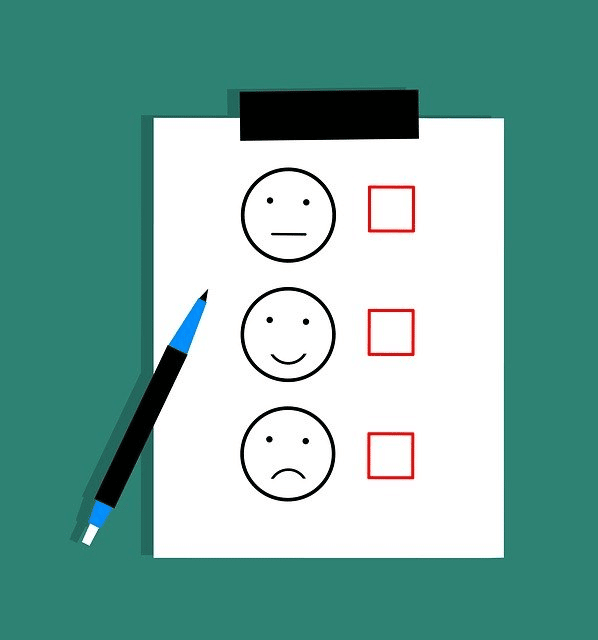 4. Run a social media blog
Running a social media blog is a great way to get your creative juices flowing while also earning some extra cash once you have amassed a following. You can commit as much time to your blog as you like, for example one post a week or even just once a month. There are also many platforms you can use, with Facebook and Instagram being some of the most popular. So how do you earn money from your blog?
One way you can make extra money through your blog is through affiliate links and product promotion. Affiliate links can be included within the captions of your posts – when somebody purchases the item using your link you will earn commission.
Average earning amount: (Highly dependant on your following size)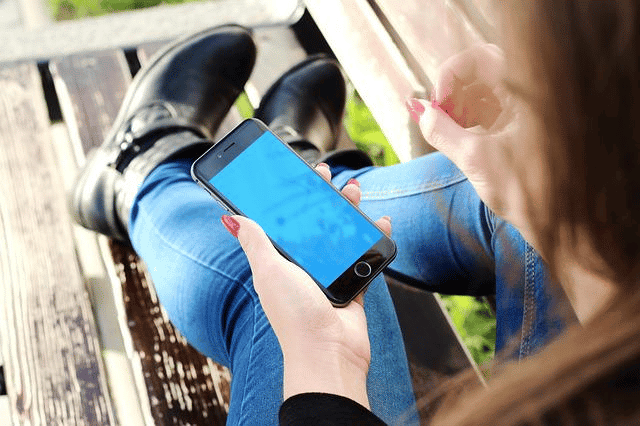 5. Create videos
If you'd like to take your creativity to the next level and earn cash on the side, then creating videos for platforms like YouTube is perfect for you. Millions of people are watching videos every day. When it comes to making videos, the creative possibilities are endless – you could create videos about your hobbies, subjects you enjoy, or your local area.
While most creators make videos for the joy of creating them, it is possible over time to make money. For example, when people watch videos they may click on ads, where you will receive a little bit of money in return. The best bit? You can shoot and edit videos entirely on your phone. No need for an expensive laptop.
Average earning amount: (Dependant on following size)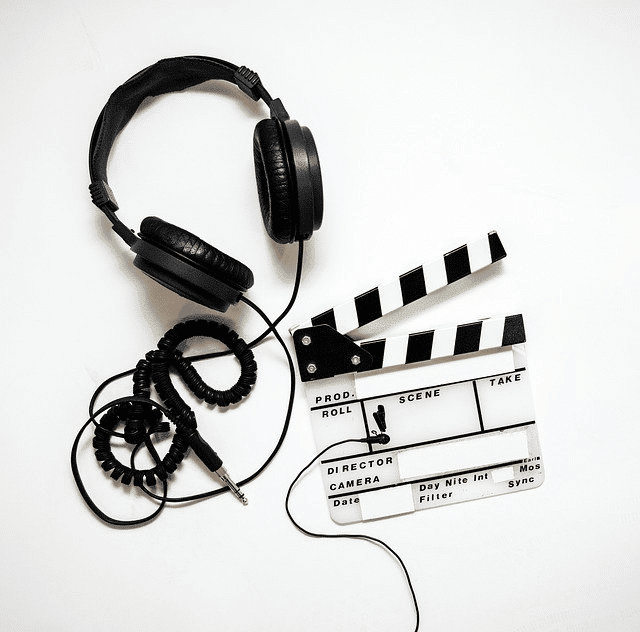 6. Teach languages online
If you speak more than one language, then your skills are in demand online. There are plenty of online platforms that are searching for language tutors for one-on-one or group sessions. Some of these platforms require teaching certifications, while others are more relaxed in their requirements, such as Preply.
A great aspect of teaching online is that you can set your own rate. At the beginning, you may choose to set it lower to attract more clients, but as you learn and grow you can set your rate higher.
Average earning amount: $10-50+/hour
7. Manage an online store
With access to the internet, you also have access to a worldwide market. Whether you have a software product idea or a handmade crafts business, marketing your services or products online can be a great way to make money. Platforms such as Shopify or Etsy are great places to create an online store, easily managed through your phone.
Much like with creating videos or establishing a blog, the results will come with time. With some clever online marketing, you can kickstart the process, either through social media or other online platforms.
Average earning amount: (Dependant on product selling point)
8. Take on a part-time customer service role
If you find yourself with regular extra time on your hands, then taking a role in customer service is worth considering. Many companies are seeking reliable and dedicated agents to become a part of their customer service team, and will pay you for your time.
You can choose to either work full-time, part-time, and some companies will even allow you to set your own schedule. All you'll need is your mobile phone, although a headset may make this easier. A simple Google search of remote customer service jobs will start you on your journey to earning money from your phone.
Average earning amount: $15-25/hour
9. Offer gigs and services
In a similar vein to working as a customer service agent, you can also dedicate some of your spare time to growing a side business online. Let's look at some potential ideas for services you can offer with just your phone.
Graphic Design
Do you have a flair for drawing or painting? You don't have to be the next Van Gogh to be a great graphic designer. Many graphic designers create logos, banners, infographics and more, as these services are constantly in demand online.
Editing/Writing
The writing and editing space online is huge, with scope to write almost anything. Perhaps you enjoy writing stories, in which case ghostwriting may be a great fit for you. On the other hand, there are other types of writing such as writing business and sales copy.
Transcription
Transcription is where you take an existing audio file and transcribe (or write) the corresponding subtitles or text. One of the great parts about transcription work is that it has a relatively low barrier for entry. Often there are very few qualifications required, only that you speak the language to a high degree and have a positive work ethic.
Translation
If you speak more than one language and have a knack for writing, then translation could be a great fit for you. Translation jobs do vary, for example translating short-form copy (e.g apps) or long-form (articles & blogs).
Social Media Management
If you enjoy running your own social media pages, then you can put your skills to further use by managing the accounts of others. Small business owners often look to social media to market and grow their following, and you can help them with this.
Websites such as Upwork and Fiverr are great starting places to offer these services and find clients looking for your skills. However, there are also specific websites that specialise in these individual services – you can find gigs or even full-time jobs here too.
There are plenty of examples online of people running businesses entirely through their phones. As you are running your business, you can set your own rate accordingly, earning more over time.
Average earning income: (Set by you)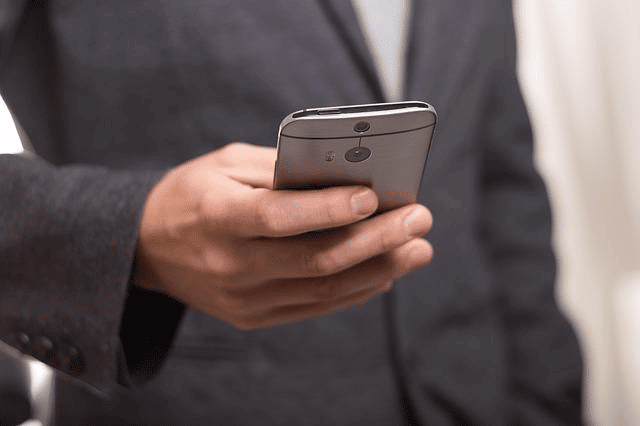 10. Work as a virtual assistant
Businesses around the world are on the hunt for reliable and driven virtual assistants. These motivated individuals will help provide administrative support for the business, completing tasks such as organising emails, scheduling appointments, and making calls. While most virtual assistants are independently contracted, some are also taken on in a full-time position.
Whether you choose to work for a small or large business is entirely up to you. As long as you have an internet connection and regular hours set aside, running a side business as a virtual assistant is completely possible.
#Tip: To operate efficiently as a virtual assistant , extra equipment such as a Bluetooth keyboard will be extremely helpful – especially when composing emails.
Average earning amount: $10-30/hour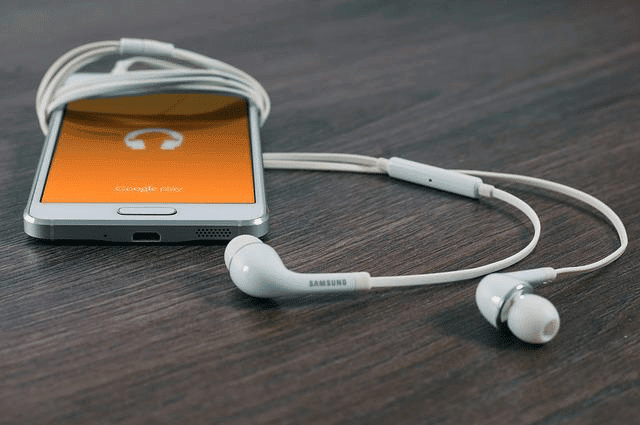 Bonus: Accessories to level up your mobile phone
Spending extra money on a new laptop may not be a possibility right now, however there are quite a few accessories for your mobile phone that can make it much easier to work from. Some jobs may prefer certain accessories, a customer service agent may prefer to use headphones, for example.
Below, we've listed 5 different accessories you may find useful when planning to work from your smartphone.
1. Bluetooth keyboard
If you are planning a writing gig or will be writing frequent emails, you may find it easier to use a physical keyboard rather than your phone's on-screen keyboard. Bluetooth keyboards are relatively inexpensive and don't have any annoying wires to get in your way. As long as your smartphone is Bluetooth-compatible, you're all set.
2. Headphones/headset
Headphones are another great option, whether you're planning to work from a cafe or are looking for a better-quality microphone. You can opt for a wired version or wireless, the choice is yours.
3. Charging case
Charging cases are a must for charging your phone on the go. If you're using your phone for photography in a fairly remote location, a charging case will keep your phone topped up for the entirety of the shoot. Even if you're not planning a grand excursion, it never hurts to have a little extra battery just in case.
4. MicroSD cards
Perfect for future video creators and photographers, having extra storage space is a must. Whether you opt for a MicroSD card to expand your storage space, or an external hard drive you can back up to, the choice is yours.
5. Stylus
Many people prefer to use a stylus to write with and navigate their phones. If you're planning to use your phone for work, you may prefer to use one. Some phones have their own dedicated stylus, however there are many universal stylus options online.