Where is Santa Maria?
Santa Maria is a very popular town for tourists visiting Cape Verde, home to many resorts and plenty of incredible restaurants to try. Located on the southern side of the island of Sal, one of the easternmost islands of Cape Verde, Santa Maria will most likely be at the top of your list of places to visit when you journey to the beautiful archipelago.
What is "Prato do Dia"?
Literally translated as 'Dish of the day', Prato do Dia will naturally differ depending on which restaurant you visit. However, another great aspect of the Prato do Dia is that it comes as a cheap complete meal, often with a drink as well. The price is usually drastically reduced in comparison to other items on the menu, so if you are looking for a cheaper option that will certainly fill you up, then the dish of the day is a great choice.
From grilled octopus to fried moray eel, bean stew to pork stew, you'll be surprised by the range of food options on offer as you hop between the local restaurants.
#Note: Prato do Dia is usually only available for lunch, rather than in the evening.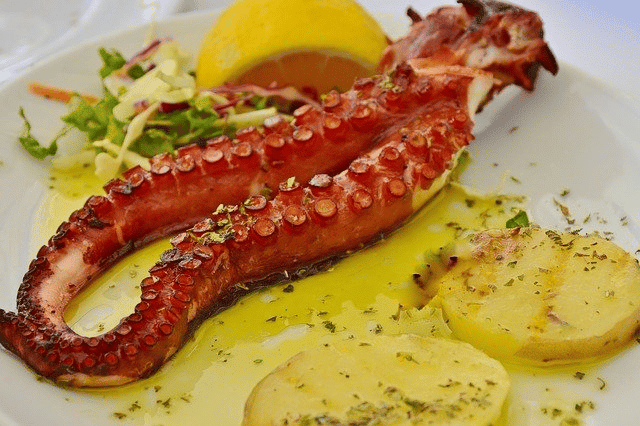 The best restaurants to try "Prato do Dia" in Santa Maria.
We've selected a list of the best restaurants in Santa Maria (in our humble opinion!) that serve Prato do Dia. We have also linked their respective social media channels following each option and encourage you to check them out for the latest information.
While each of these restaurants would be a fantastic choice for your next meal in Cape Verde, we can't recommend enough to explore the restaurants available and see what takes your fancy. Ask what the Prato do Dia is and see what happens!
Cam's Restaurante & Cafeteria
Cam's is a well-established restaurant that is the perfect option for a date night or for taking the family out to dinner. With a wide range of food menu options available, there's plenty here to sink your teeth into. As for the Prato do Dia, Cam's regularly updates their special, with fantastic meals such as Grilled Shrimp with rice and mixed salad on offer. Highly recommended for your next trip to Santa Maria.
A typical lunch at Cam's ranges from succulent chicken breast and rice through to grilled shrimp or cod with baked potatoes.
Facebook: https://www.facebook.com/camsrestaurantecafetaria/
Instagram: https://www.instagram.com/cams_restauranteecafetaria/
Porto Antigo
Located in the heart of the town, Porto Antigo is a favourite among tourists and locals looking for fantastic service and tasty food. Porto Antigo also delivers great offers on their Prato do Dia, such as their Tuna Spaghetti, which was recently offered with a drink and dessert for just 600 CVE (approximately €6). If you choose to stay in the centre of town, then look no further than Porto Antigo.
A popular lunchtime option from Porto Antigo is their Tuna à Brás, a creamy tuna and egg dish that melts in the mouth.
Facebook: https://www.facebook.com/portoantigorestaurante
Instagram: https://www.instagram.com/portoantigorestaurante/
Kyle's Diner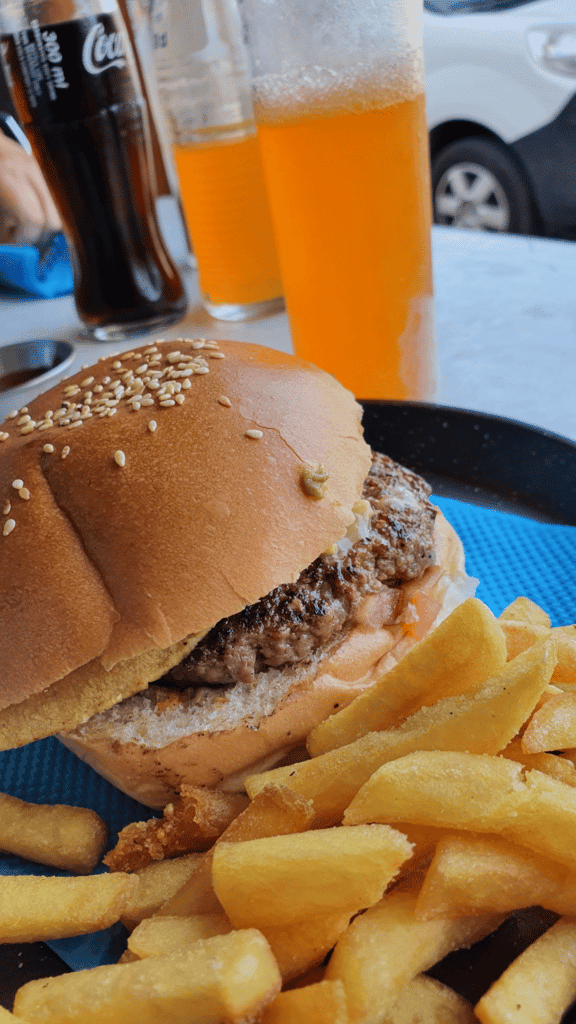 Kyle's Diner is another local favourite, serving delicious and affordable meals only a stone's throw from the central plaza. The presentation and quality of their meals is not to be sniffed at – their daily specials have recently been advertised at 400 CVE (approximately €4). Items on the daily special menu include chicken curry, spaghetti carbonara, tuna steak, and more. Spend an evening at Kyle's Diner and you won't regret it.
What not try the spaghetti carbonara or fresh grilled fish, straight from the kitchens of Kyle's Diner?
Facebook: https://www.facebook.com/kylesamericandiner
Instagram: https://www.instagram.com/kyles_american_diner/
SilvaS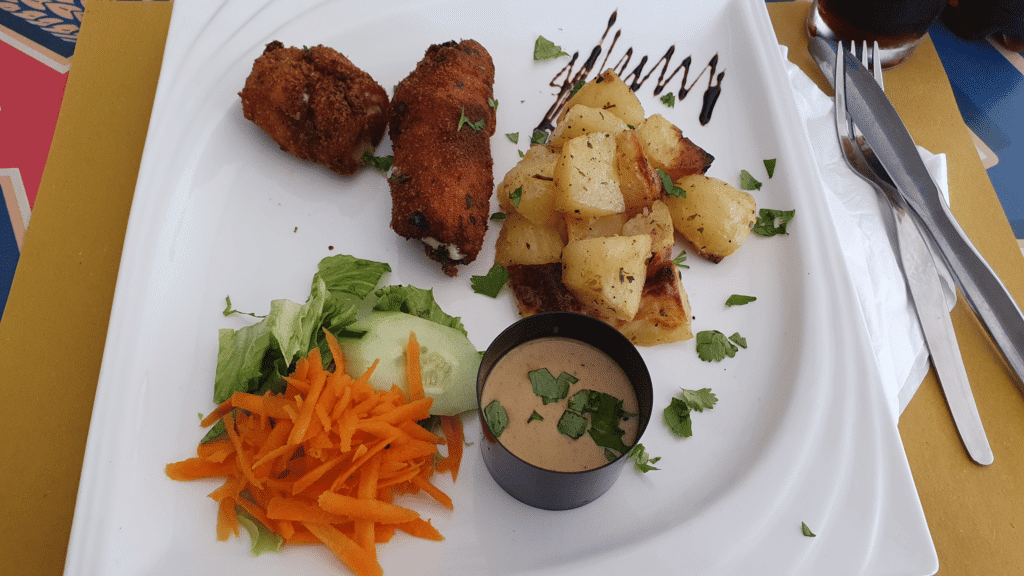 Are you looking for generous portions at a very affordable price? Bar Restaurante SilvaS is your go-to option for food across a wide range of cuisines. From spaghetti to seafood to lasagne, there's a menu option for everyone here. As for their Prato do Dia, SilvaS regularly posts on their Facebook page with the latest offering, including the prices and what you get for it. Included in all Prato do Dia is a drink as well as a dessert (or coffee).
From their Bitoque Peito de Frango (juicy chicken breast) to the filling lasagne, there are plenty of choices for lunch at SilvaS.
Facebook: https://www.facebook.com/profile.php?id=100063835591910
Flor d'Sal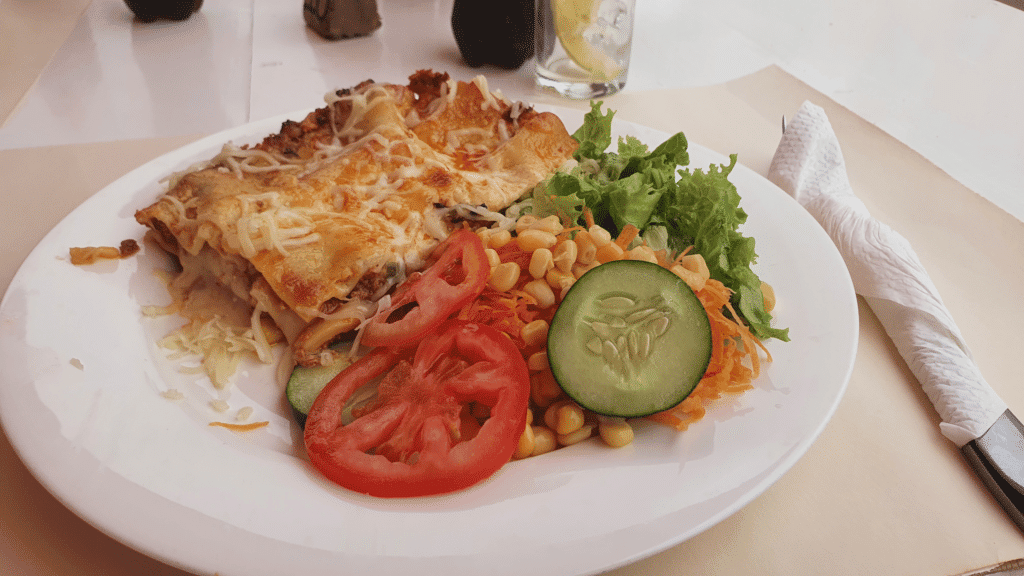 Blending Cape Verdean culture with amazing food, Flor d'Sal is the perfect place to chill out after a long and relaxing day at the beach. The staff are very friendly and you can find regular deals and offers on the restaurant's Facebook page. There are two options for the Prato do Dia set, with the first costing 600 CVE and the second costing 700 CVE. The second set includes a glass of house wine, the signature dish, and a coffee.
Taste the world renowned cachupa, enjoy a refreshing fruit salad, or chow down on a hamburger at Flor d'Sal.
Facebook: https://www.facebook.com/flordsal.cv/
Instagram: https://www.instagram.com/flordsal.cv/
Vietnamese Pho
If you'd like to change things up a bit, then a trip to Pho in Santa Maria is a must. Here you can try fantastic Vietnamese cuisine for an affordable price. The average dish of the 'daily food' costs 600-700 CVE, and the welcoming staff are ready to provide recommendations in case you are stuck on what to order. Pho is located on the western side of Santa Maria and is not far at all from the main boulevard.
Pho features a wide menu of Vietnamese cuisine, from fried beef to honey chicken wings and thighs. It's the perfect place for when you'd like to try a taste of something different.
Facebook: https://www.facebook.com/vietnameserestaurant.in.santamaria.cv/
Tam Tam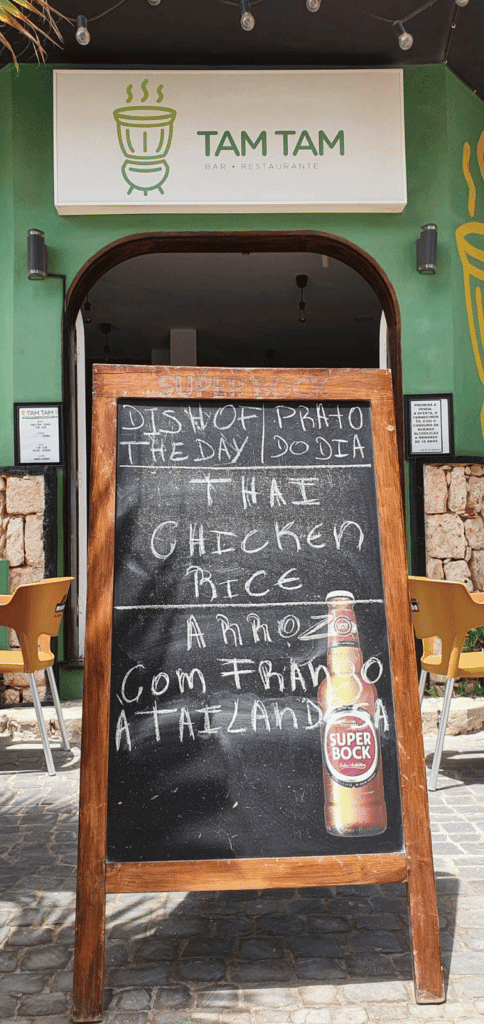 While the daily special may change at Tam Tam, one thing stays the same – just how delicious the food is. Even if you don't know the Prato do Dia, you can be sure that you'll return home with a full stomach and a happy smile on your face! From burgers with BBQ sauce to spaghetti carbonara, Tam Tam is definitely worth a visit.
Try their Thai chicken rice for lunch, or fill yourself up with their BBQ burger with crispy onions. You won't regret a visit to Tam Tam.
Facebook: https://www.facebook.com/TamTamBarCapeVerde
Bom Petisck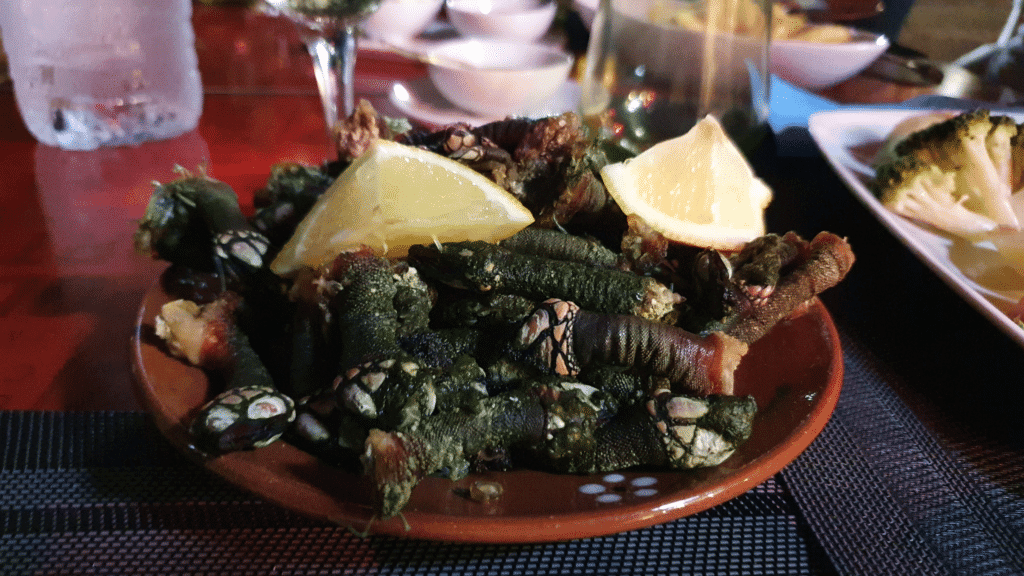 Fancy some fantastic local cape verdean food? Look no further than Bom Petisck. Once you've finished with your meal, you can dance the night away, as the restaurant often hosts live music and DJs when the sun goes down. Feel just like a local as you chow down on some traditional cachupa for just 400 CVE. What more could you want?
Bom Petisck's lunch menu includes Arroz de Marisco (seafood rice), the fish of the day, and much more. Head on over to taste the delicious food for yourself!
Facebook: https://www.facebook.com/bompetisck
Instagram: https://www.instagram.com/bompetisck/
Restaurante Compad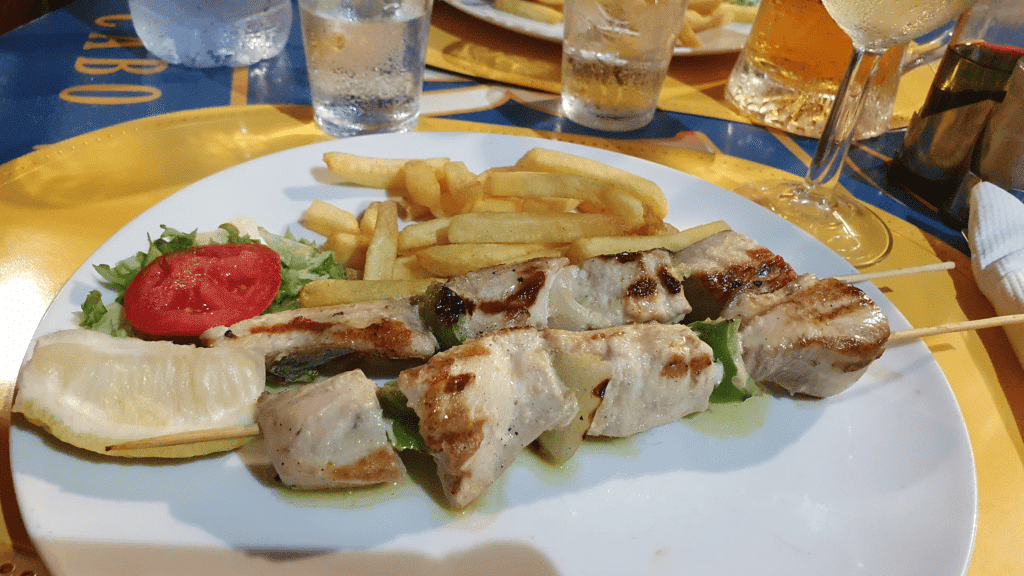 With 100% homemade dishes fresh from the kitchen, Restaurante Compad is situated right around the corner from Santa Maria beach. With delicious food on the menu, as well as a super affordable Prato do Dia (300 CVE), there's a lot to love about this restaurant. The friendly staff are ready to serve you, so what are you waiting for?
Cachupa rica, cozido de peixe (fish stew), and much more are available at Restaurante Compad.
Facebook: https://www.facebook.com/Restaurante-Compad-247920942557610
#Note: As of the time of writing, Restaurante Compad is not maintaining its FB page, but is open as normal.