What is a coworking space?
Coworking spaces come in many wonderful shapes and sizes. From cosy converted coffee shops to large-scale office buildings, there's one thing they all have in common:
A coworking space is somewhere remote workers can go to do their work, meet like-minded people, and enjoy their location independence to the fullest.
Look at your closest city, and it's likely you'll find a coworking space. For digital nomads, this means international choice – the ability to swap the office space for a coworking space in their chosen destination. Even some of the most remote areas of the world now have coworking spaces, see what you can find!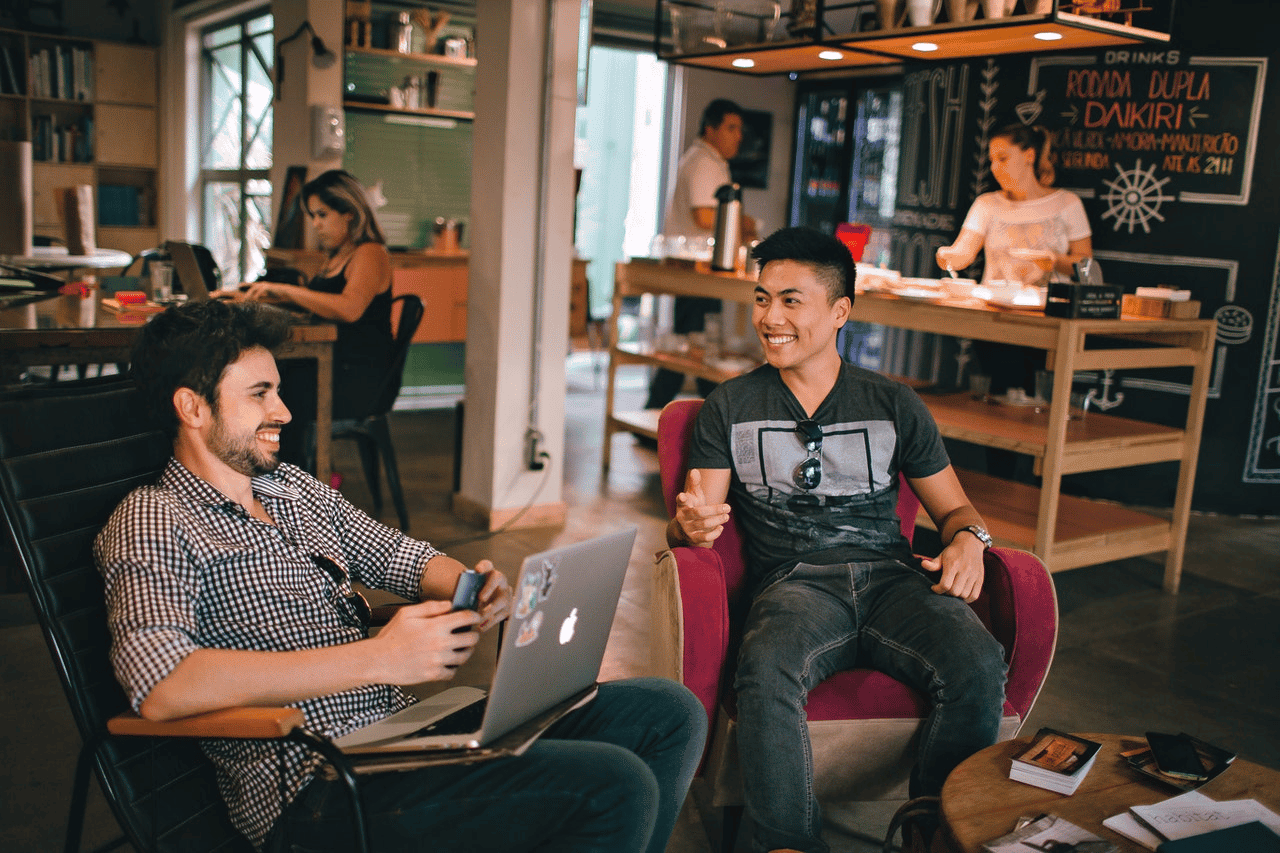 Benefits of coworking spaces
We've briefly touched upon some of the benefits that coworking spaces offer, however it's time to really see what these spaces have to offer digital nomads and remote workers.
1) Find your community
For beginner digital nomads and even experienced ones, travelling to a new destination can be a daunting prospect (especially if you're travelling on your own!).
A coworking space can be much more than just another office, but a place to meet people just like yourself who are embracing a remote working lifestyle.
From community meetups to fundraisers to icebreakers and more, many coworking spaces throw events to bring remote workers together, helping you network and even make new friends.
#Tip: The next time you visit a coworking space, check out the community board for the latest events and meetups. It's also worth checking social media accounts as they may post on there too!
2) Work, work. work
Sadly, all cocktail-sipping sessions on the beach must come to an end. At the end of the day, we've got to fund our travels, and that's by getting our work done (sigh!).
Great wifi is an integral part of any coworking space, you can be certain when you visit you'll have a stable and reliable internet connection. This is perfect for video meetings and file uploads.
What's more, for all of our fellow procrastinators out there, these spaces offer a place to really focus and get your head down.
3) Facilities
This does depend on which coworking space you visit, however many will have private meeting rooms, quiet zones, and presentation equipment for you to utilise.
If you're a startup looking for a base to hold a meeting or are a remote worker looking for somewhere quiet to work, you'll be pleased to know that many coworking spaces can accommodate your request.
Sharpen your speech for the next big presentation or get in the zone for some deep work – you'll be pleasantly surprised by what's possible in a coworking space.
#Tip: Are you a digital nomad who can't get enough of the sun? See our article on the best summertime destinations for nomads on a budget for some inspiration!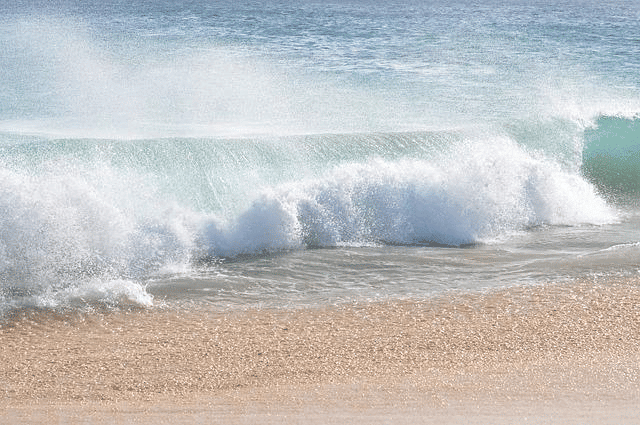 Coworking Cape Verde
Our favourite summertime destination for digital nomads is the wonderful Cape Verde, also known as Cabo Verde. While coworking spaces on the beautiful archipelago are currently few in number, we've explored the possibilities currently available – take a look below:
Sal
Ocean Cafe, Santa Maria
Based in heart of the beautiful and popular town of Santa Maria, Ocean Café is a spacious restaurant and bar that also offers coworking facilities during the day.
Offering:
Coworking available from 9am – 5pm. (€10 per session). According to their Facebook page "This amount can be fully refunded by spending the same amount (with a voucher) on any consumption made within our structures (bar – restaurant – store – booking suites – airport bar)."
Private suites/Meeting rooms/Virtual offices available
Fibre optic Wifi
20% discount on lunch or takeaway
Printer available
When you get hungry, you are steps away from getting a discount on the tasty food offering available. Washing that down with a cold drink, you'll be free to enjoy the entertainment come the evening.
Website: https://www.oceancaboverde.com/
Facebook: https://www.facebook.com/oceancafecaboverde/
Santiago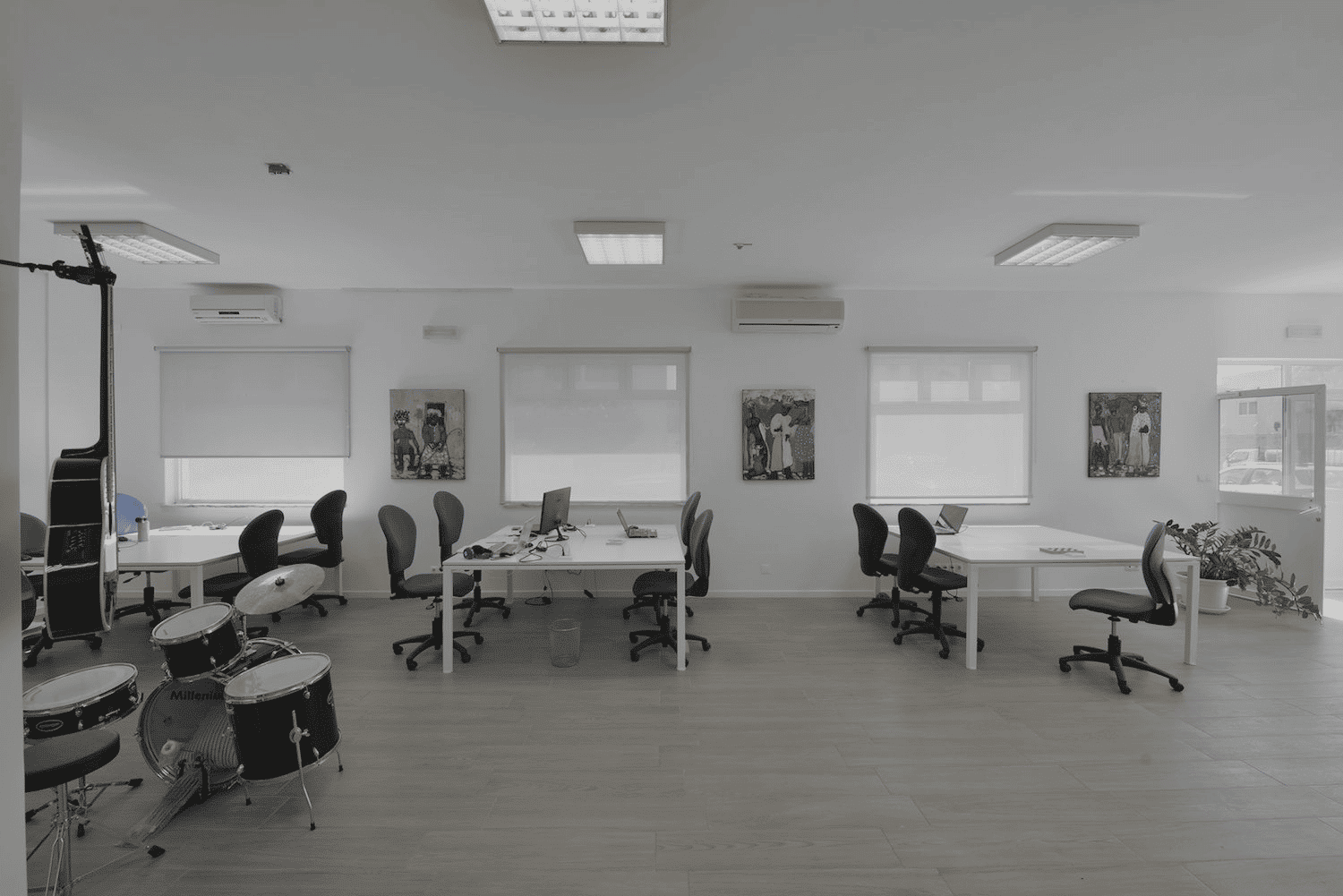 (Img credit: Prime Coworking)
Prime Coworking, Praia
"CoWork. Collaborate. Connect. Create" is the motto for Prime Coworking, based in the capital of Cape Verde, Praia. Prime Coworking in Praia is the biggest coworking space available in the city, and they also have a branch in Mindelo on São Vicente.
Offering:
Price packages start at €15 per session (08:00 – 17:00 Mon-Fri)
A number of special offers available
Business incubation center available
Calm office in a vibrant neighbourhood
If you're working from Praia, Prime Coworking is a good option to consider, however we have noticed that some of the facilities are in need of a little TLC. We would also like to see a wider variety of spaces and facilities available.
Website: https://coworking.prime.cv/
(Image credit: Soluz, Praia)
SoLuz, Praia
Another option available to you in Praia is SoLuz, a Cape Verdean-run space designed for remote workers. If you're looking for a cosy coworking space with Cape Verdean vibes, SoLuz is an option to consider.
Offering:
Cape Verdean ambiance
Meeting rooms and training rooms available
Prices fluctuate here – see the Facebook page for more information
Internet available
We'd like to see SoLuz provide information on their services in English for an international audience. However, if you want to check out all of the coworking options available in Praia, SoLuz will be on your list.
Facebook: https://www.facebook.com/SoLuz-363221114431756
São Vicente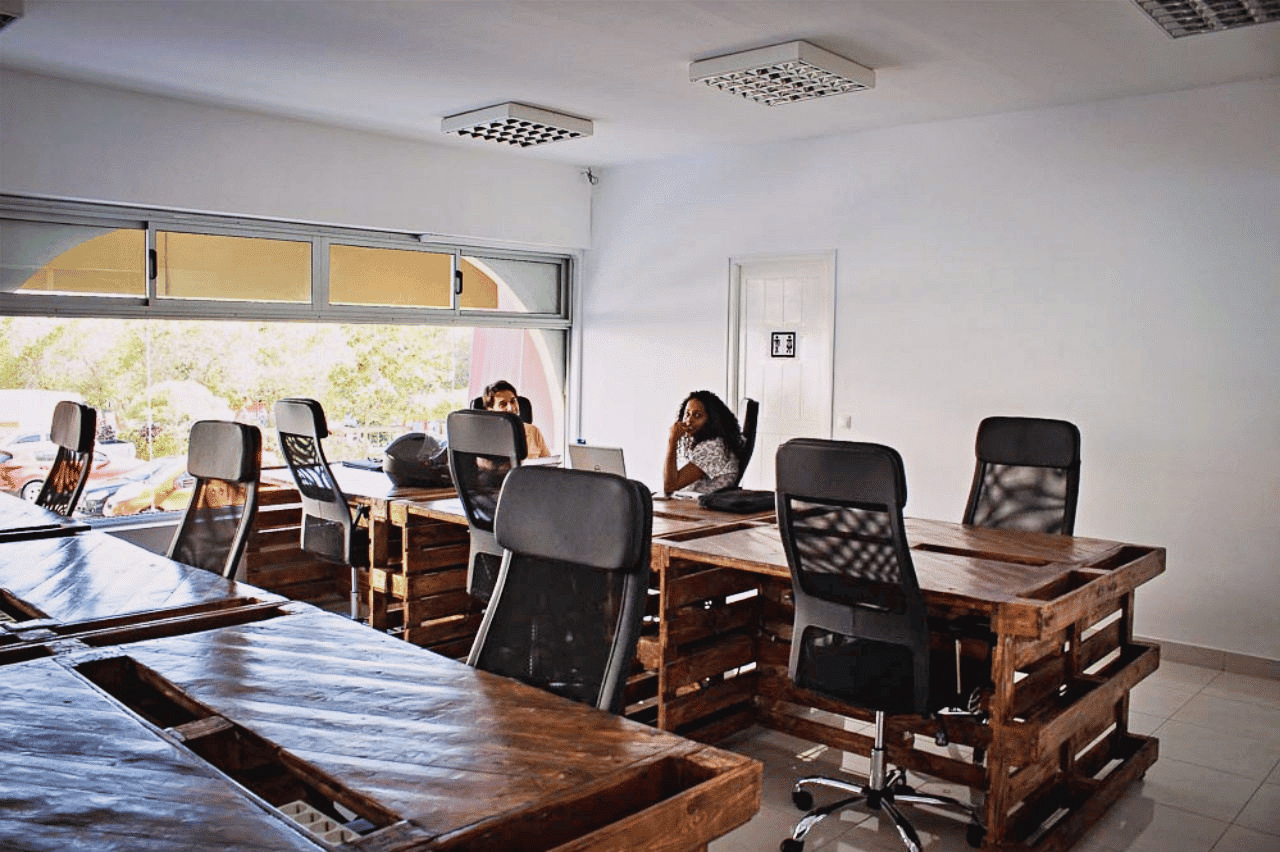 (Img credit: The Don Paco Hotel)
The Don Paco Hotel, Mindelo
The Don Paco coworking space is based in Mindelo, a city often quoted as the cultural capital of the islands. Located in the same building as the hotel, the coworking space can be a springboard into exploring the fantastic island of São Vicente.
Offering:
High-speed and high-quality internet
Promotes networking
Prices for non-hotel guests begin at 1,500 ECV (approximately 15 euros) for a day pass.
Individual and shared working desks
Printing services
Website: https://www.thedonpacohotel.com/stage/co-working/
Facebook: https://www.facebook.com/CoWorkingDPH/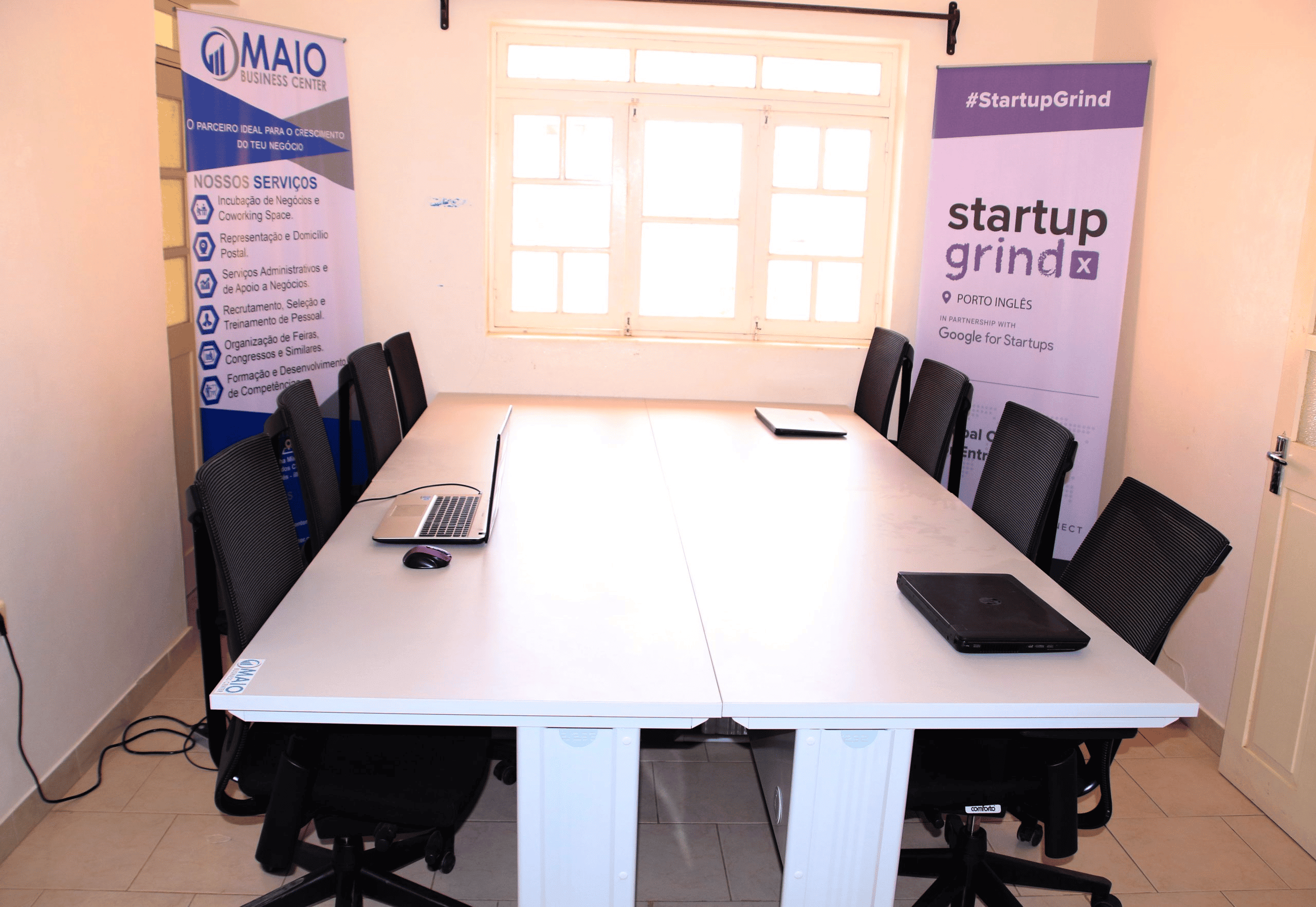 Maio
Maio Business Center
For those looking to travel further afield during their stay in Cape Verde, the island of Maio will certainly be on your list. You may wonder just how strong the internet connection is here, which is where the Maio Business Center comes in to assist you.
Situated in Porto Inglês, a quiet and welcoming environment is available to digital nomads wishing to make a stop in Maio and get some work done. Some of the facilities available include water stations, a microwave, as well as every nomad's favourite – the coffee machine. Prices for working here begin at 2,750 escudos per week (approximately 27 euros).
Offering:
Dedicated WiFi
Meeting and video conference room
Multiple areas for digital nomads to work
Tools and programs available for entrepreneurs