What are remote working and digital nomadism?
Remote working and digital nomads are often used interchangeably, however, there is a key difference between the two.
Remote work – An escape from the office
Remote work has recently been catapulted into the mainstream in no small part due to the Covid-19 pandemic. As a remote worker, you are location independent, which means that you can theoretically conduct your work from anywhere (as long as you have a good internet connection!)
"People are more productive working at home than people would have expected. Some people thought that everything was just going to fall apart, and it hasn't. And a lot of people are actually saying that they're more productive now."
– Mark Zuckerberg, CEO of Facebook"
As Mr Zuckerberg has rather eloquently put it, remote work was initially treated with some scepticism, as many were worried about the implications a non-centralised workplace would bring. Remote workers have proven to be, however, as or if not more productive than their office-bound compatriots.
Digital nomadism – Where travel meets work
To be a digital nomad is to infuse location independent work with a passion for travel. Where remote workers usually work from home, digital nomads often travel as far away from home as possible. You may have seen images of tanned twenty-somethings celebrating living and working abroad, however the movement extends to everyone with a passion for travel and an overwhelming urge to be as far away from the office as possible.
If the thought of conducting remote work from a tropical beach in Thailand or a cosy Parisian café excites you, then chances are you have the makings of a great digital nomad.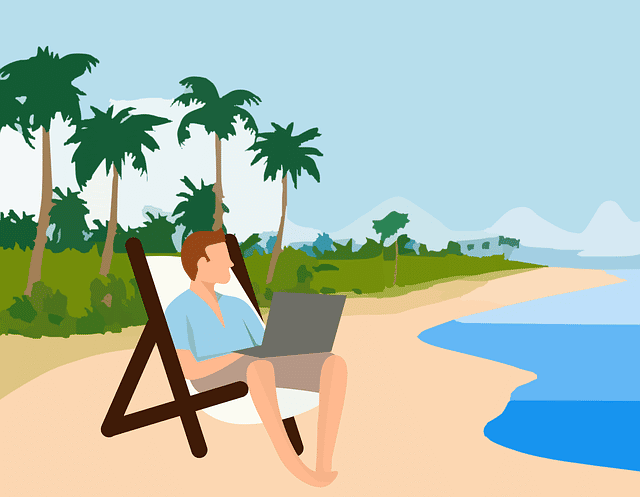 How to become a digital nomad
So, you're rather intrigued by the thought of being a digital nomad – good on you! We need more people like you. To become a digital nomad is to push the boundaries of what you thought possible, and launch yourself into a wonderful new world of remote work.
Like many, you may be fed up with the 9-5 grind at the office. Brushing elbows at the water dispenser may be rubbing you the wrong way – we get it. A nomadic lifestyle may rid you of the awkward etiquette of office life, however it is still a commitment worth considering closely. Failure to prepare properly and outline (at least the start) their journey has led many digital nomads to return with their tails between their legs. Let's make sure you're not one of them.
For an in-depth look into how to become a digital nomad, check out our article here.
Setting your goals
Every digital nomad needs a north star – a goal to work towards. The digital nomad community is full of those who have taken risks in search of that goal. It can be as simple as wanting to set up a business abroad, monetising your passion and travelling at the same time. Whatever it is, we recommend jotting down some ideas of what sort of work you could do while abroad. Everyone is unique, so think about what strengths you can bring.
Embracing the digital nomad lifestyle
With a few ideas on what you can do for remote work, now it's time for the exciting bit – deciding which countries you would like to visit. Many digital nomads tend to decide this on the fly, however, you'll want to take the time to consider your first country, especially if it is your first time living abroad for an extended period of time.
There are a few different factors to consider when choosing your destination. For example, a stable internet connection is necessary, however this can be found in many popular destinations around the world, even countries where you might not expect it. (link to Remote working in Cape Verde page). Even so, it's worth asking a few pertinent questions such as:
Can I find a stable internet connection at my destination?
Do I prefer hot or cold countries?
Do I have a laptop or other device which I will use to work remotely?
Am I ready to change my life?
With answers in tow, you're one step further to beginning your digital nomad life. Whether you decide to create your own online business or will work for your employer remotely, your life as a digital nomad is sure to be full of welcome surprises and unforgettable experiences.
Challenges facing digital nomads
While we may long for the opportunity to strut our stuff on Instagram as we take a break from our hard work, it's important to remember that – as with everything in life – there are some challenges facing our intrepid adventurers.
Maintaining an income stream is one such challenge, especially for those who are setting up their own online business. In the early days, you may find your finances fluctuating as clients come and go and your business grows. At the end of the day, this is all part of the process and we encourage you to keep going rather than give up!
Tax. Tax. Tax. What a horrible word! Nevertheless, it is crucial that you follow the tax laws of your chosen destination. The taxman does have wings after all.
Language. This is a welcome challenge for many, but it pays to have a degree of knowledge when it comes to the local language. You can study it before you leave, learn it on the fly, or stick to English instead (however we really, really recommend giving it a go).
Loneliness. As can be expected, many first time digital nomads will get homesick and this is totally normal. We recommend getting stuck in with a digital nomad community and checking out local co working spaces to help beat the travel blues.
Hey, you! Check out our Facebook group and Instagram pages to join our incredible community of travel lovers.
Popular digital nomad destinations
With a plethora of foreign countries to choose from, there really are some fantastic options out there for digital nomads. Taking into account the questions we asked you earlier, this is where the research really gets fun. We thought we would kickstart your research by providing you with a few considerations to get your mind whirring. So, without further ado here are 5 incredible countries for digital nomads to visit:
1) Portugal (Lisbon/Porto)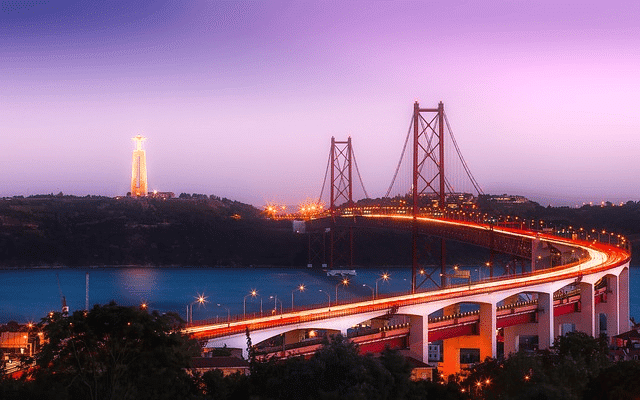 With an established and thriving digital nomad community, Portugal is the first choice for many who are considering the digital nomad lifestyle. It's only a stone's throw away (metaphorically speaking) for those with a home country in Europe, yet the fantastic weather, nightlife and digital nomad infrastructure puts Portugal high on the list of those who like to work remotely.
2) Thailand (Chiang Mai/Bangkok)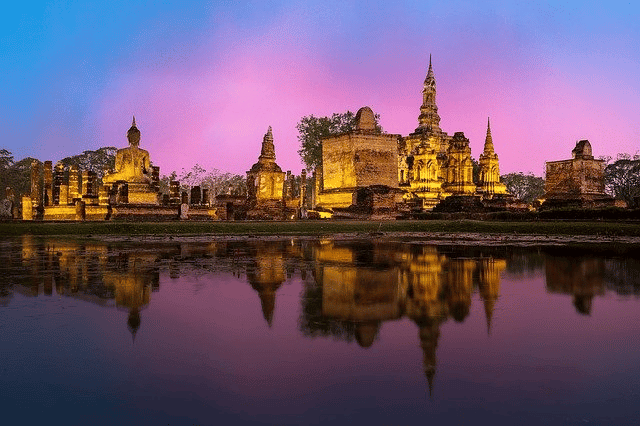 For those who fancy going even further afield, taking a trip to tropical south east Asia can be a tantalising prospect. Thailand is world-renowned for its popularity amongst digital nomads, with incredible food and unique culture. If you're ready to throw yourself in at the deep end, this is the place to do it!
3) Cape Verde (Cabo Verde)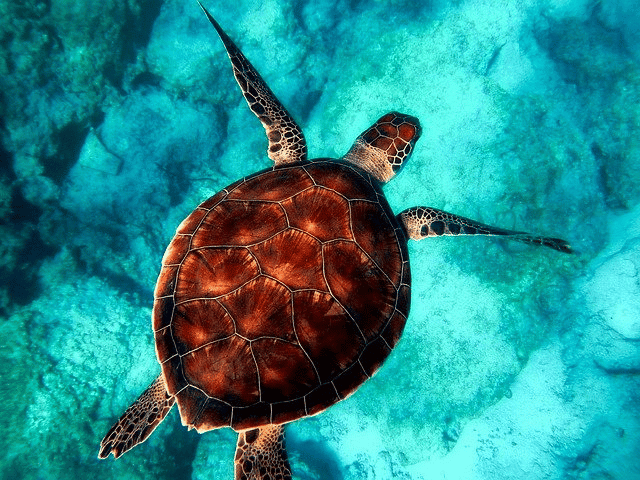 Of course, we couldn't help but include Cabo Verde on the list as well. For those seeking six months to a year of location independence in a fantastically warm climate, look no further than the beautiful archipelago that is Cape Verde. With a relaxed atmosphere, stunning views and out-of-this-world beaches, this is the perfect destination for digital nomads who want to kick their feet up (while working hard – of course!).
4) Czech Republic (Prague)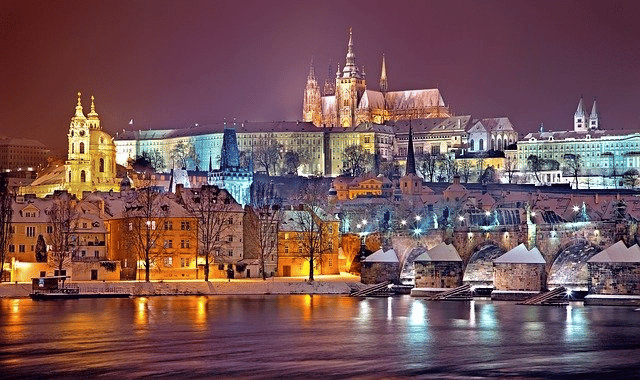 Prague in the Czech Republic is another fantastic choice for digital nomads living in Europe. This historic city boasts a centralised location, great transport links and a bustling digital nomad community. Many locals also speak English, which is a big plus for first time digital nomads.
5) Mexico (Playa del Carmen)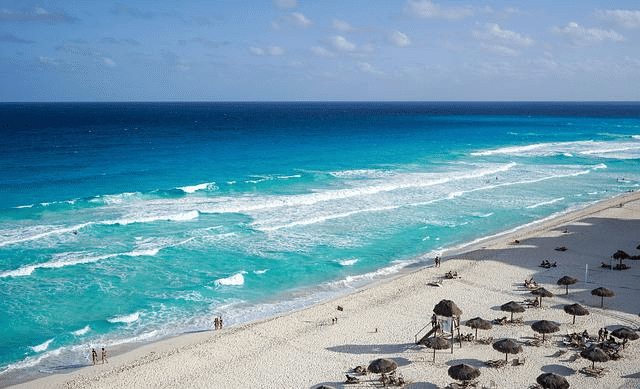 A wonderful choice not only for digital nomads hailing from the U.S. but also from around the world, Mexico is a country with a thriving digital nomad scene. With a tropical atmosphere and the countless opportunities to meet other digital nomads, there's a lot to love about Mexico – the internet here is pretty good too!