Places for Digital Nomads & Digital Nomad Life
Since 2020 remote working has, due to the pandemic, become more common—almost the new norm, as many people adjust to a life of social distancing.
However, working remotely is not a new creation, and it shouldn't have a bad connotation–all the opposite.
Digital nomads have been around for quite some time–dreaming about a different lifestyle that would allow them to explore, travel and experience life–all while also sustaining themselves along the way with a stable career.
Being a Digital Nomad is the essence of loving life, sociability, and wanting to live experiences.
It has certainly become more popular and accepted in our present times, and digital nomads have acquired a more respectable status and a larger community.
While living as a digital nomad is inherently a lifestyle full of freedom and flexibility, some tips and guidelines certainly help the process and can allow you to live this new lifestyle to the fullest.
Wishes & Goals of Digital Nomads
The best digital nomad destinations have some shared commonalities, as DNs need to find a balance between a productive working environment and an inspiring place to discover and experience a good quality of life.
It is clearly important to have a fast and reliable internet network and system of infrastructure, such as coworking spaces since your work needs to be done remotely.
Other important factors include a low-cost of living, cultural attractions, good weather (whatever it means for you), a safe environment, and accessibility.
How to pick a destination: the digital nomad scene
Your location affects how good your life is.
If you work in big cities without nature and places where you can relax, this might not be good for productivity and creativity. At the same time, if you pick a small secluded town with few coworking spaces, you might not be able to enjoy fast internet and therefore work as efficiently.
Finding the right balance is essential.
You need to think about the many factors that you prioritize in life and realize that most locations have their cons and pros, but you also have the advantage of moving around and following what makes you feel better.
By planning ahead and picking the right location, you will get the scenery and vibe you love the most, the food scene that makes you feel at home, and the cost of living that you desire.
While remote workers often try to find low-cost accommodations for their travels, you might still enjoy having your own private room to have your independence and working space, which is why is advisable to plan ahead in summertime.
Let's look into some of the high-priority conditions for the best digital nomad destinations, and we'll find out how to pick the best place where to go in August, to avoid crowds, enjoy summer, and work in a favourable, exciting environment, with the appropriate cost of living.
The general cost of living:
One of the benefits of being in the privileged position to work as digital nomads, aside from the wonderful travel opportunities, is the potential to save some money by living in a country that has a comparatively cheaper lifestyle than the one you come from.
Digital nomads have the opportunity to be smarter with money by choosing cheaper digital nomad cities to live and work from. As long as you have a private room and consistent internet speeds, you are good to go.
Relaxing & Healthy Working Environment: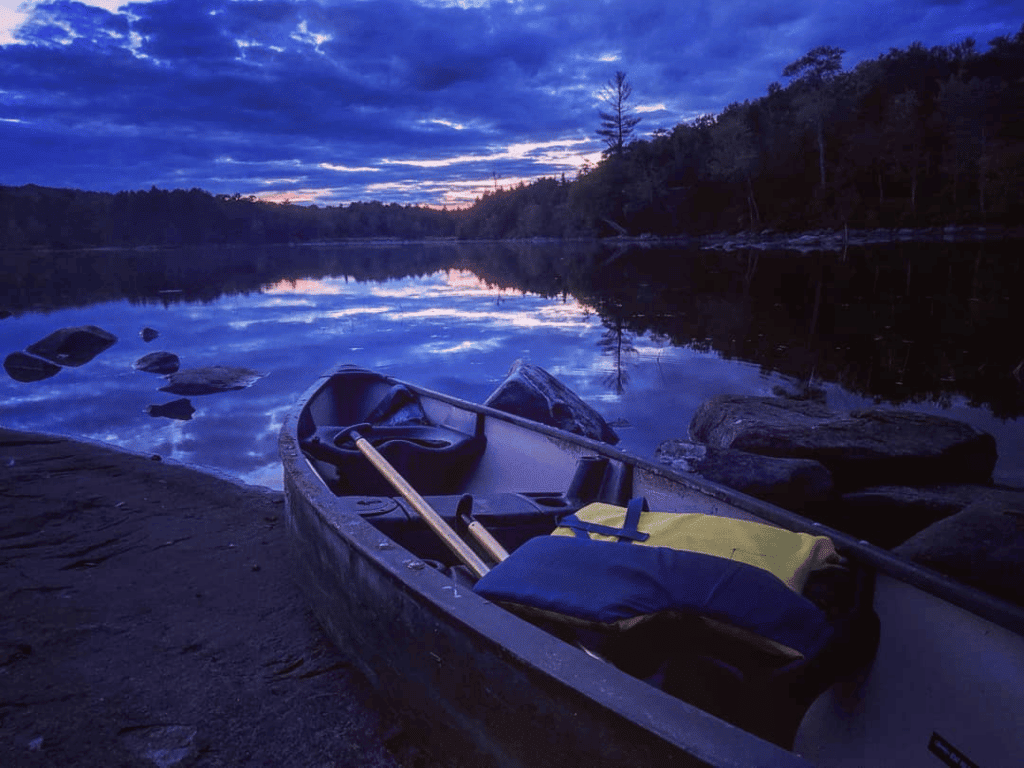 A relaxed and comfortable environment can enhance productivity and creativity.
You need to be careful in choosing the right destination. Avoid overcrowded places lacking the level of infrastructure and service needed to maintain an online work-life or comfortable home life.
Affordability of lifestyle is a factor to keep in mind, but you also need an environment that stimulates your creativity and makes you feel at home. Being surrounded by cultural events, beautiful architecture, and coworking spaces can certainly upgrade your experience.
Find a quiet, attractive, and comfortable place where to live, with a fast internet connection and perhaps some co-working spaces. You'll be well on your way to enjoying your life as a digital nomad.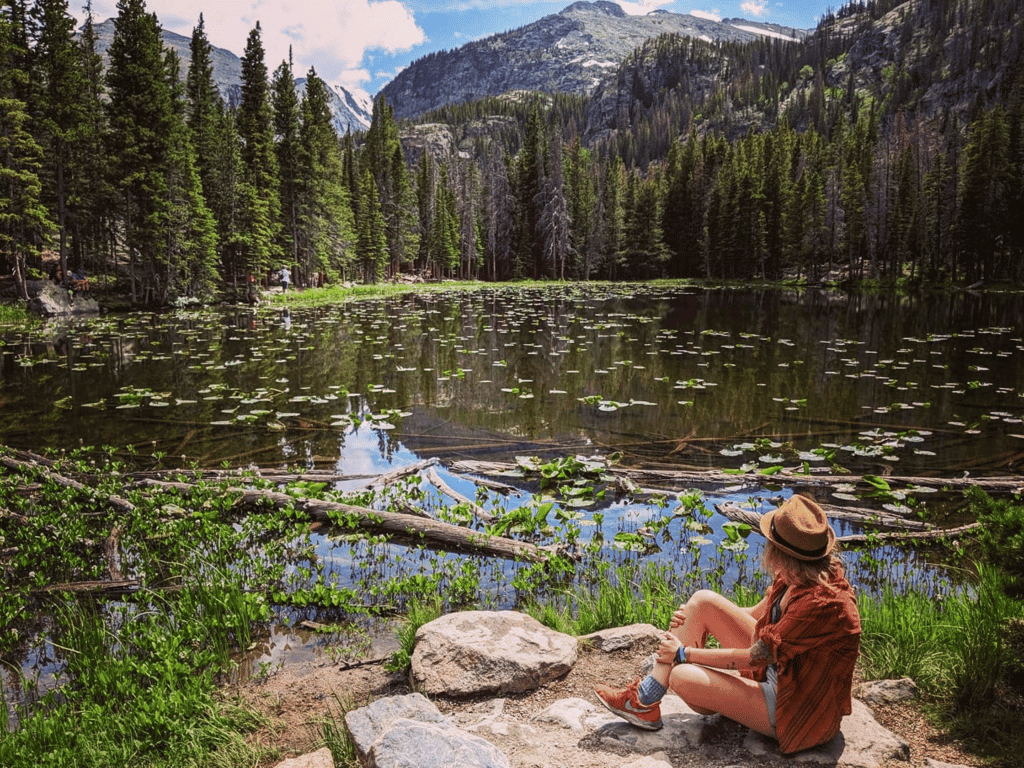 Fun and Exciting:
Balance your work with the joy of the experience you are living.
You are doing this because you love to travel and be free. Never forget that.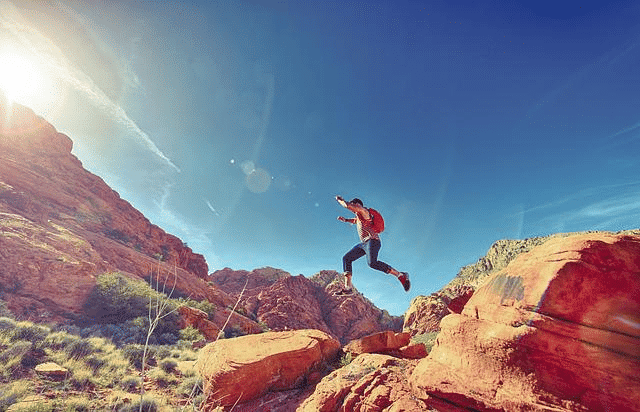 Experiencing new places, exploring, and meeting people should be at the core of your day.
Staying and feeling in a place for enough time is also important so that you get to set a self-routine, and with that, you are able to let yourself experience the new location in greater depth, also allowing yourself some good, healthy, social interactions.
If you wanted to stay at a desk in front of a computer all day, then you could have stayed home. You chose a life of discovery, experiences, and new connections. You need to allow yourself to do that.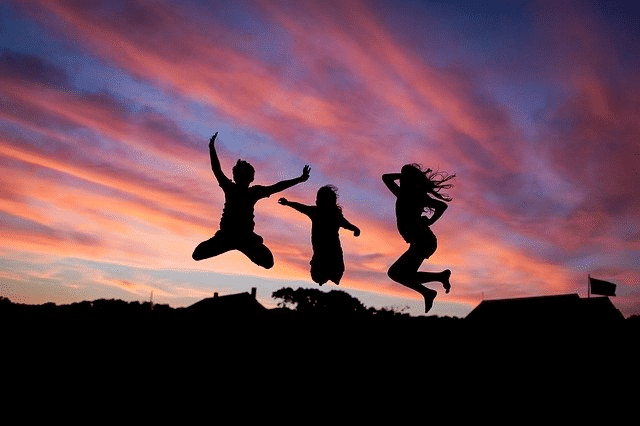 Fixed schedules mean nothing, as long as the work gets done.
Digital nomads often do not choose capital cities or major cities for their long stays, even though they might offer more services and co-working spaces. That is because life in those cities can be more chaotic and often more expensive.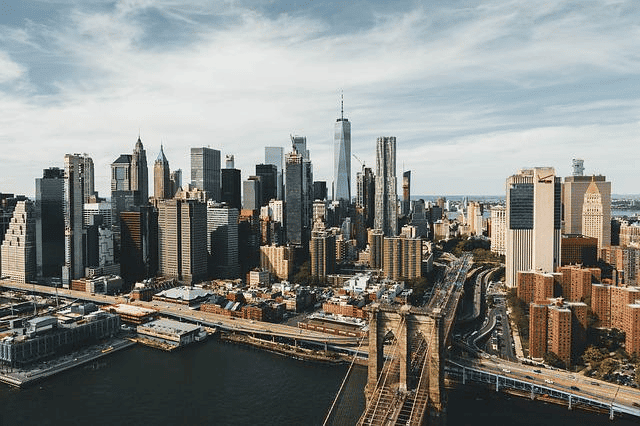 Easy visa situation & accessibility:
More and more increasingly countries have put programs in place to attract digital nomads, and there are some other surprisingly popular spots as well.
Governments realized it's a great economic opportunity for them to stimulate tourism, and those programs help DNs in having easy entrance into those territories.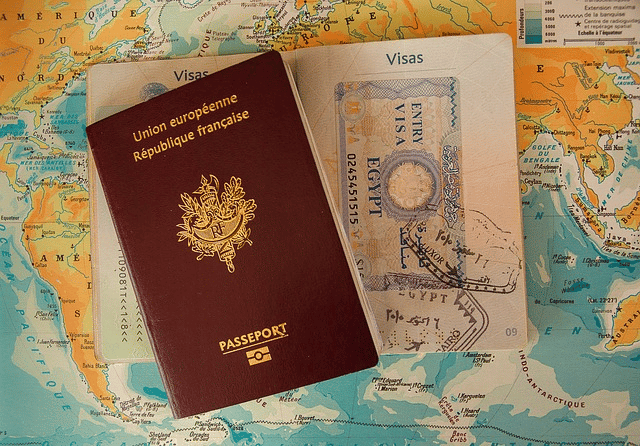 Many countries including Bermuda, Georgia, and Barbados have special visa programs or freelancer visas which help you get there, and stay there.
Additionally, you need to think about accessibility and public transport, as some places create more mobility obstacles to digital nomads as they are too far away from major cities or airports.
Chasing Summer: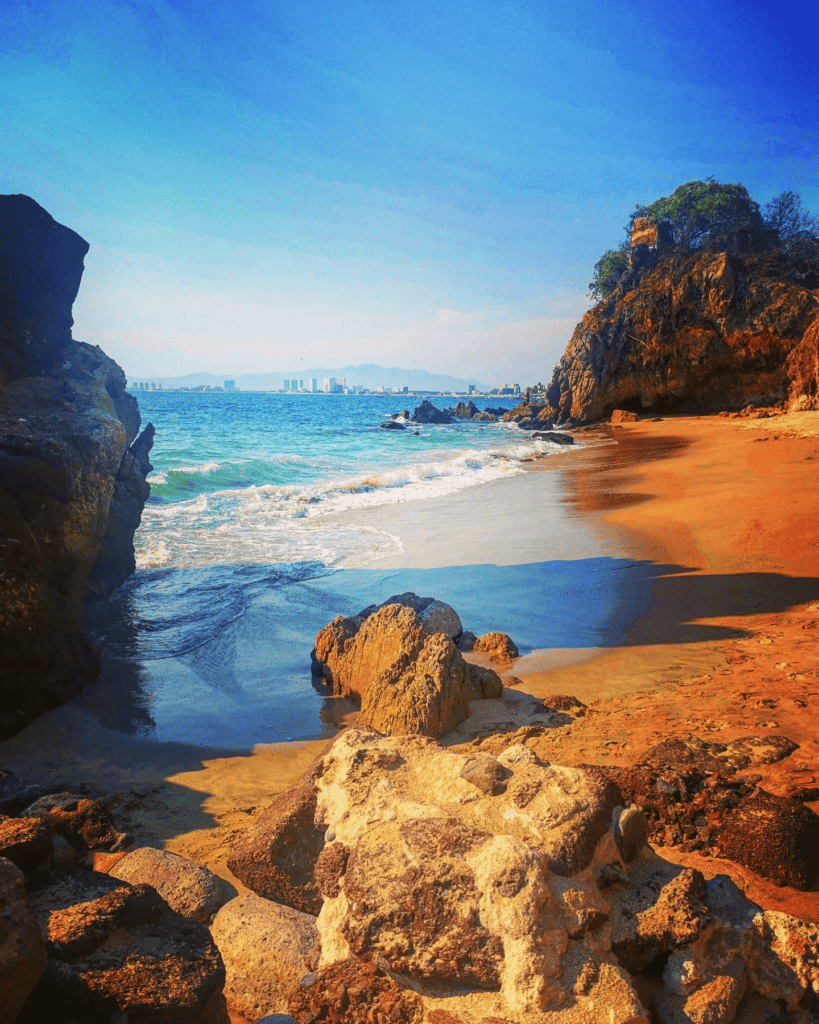 If you don't mind the cold, then you can beat the crowds in other ways and plan your journey as a digital nomad differently…but if you are chasing summer, you will have an easy time finding the right destinations between October and April, but a more difficult time during summer months.
August can be a particularly challenging month for a digital nomad following summer vibes, as many people travel in August and overcrowd beach towns and other popular destinations, causing an inflation of prices and a less favourable work environment.
Moreover, some beautiful destinations for digital nomads like the Caribbeans, unfortunately, enjoy not so pleasant tropical weather in August, and are therefore better to avoid.
So, where should digital nomads go in August?
The month of August can present some challenges for digital nomads chasing summer. Beach towns and popular destinations suddenly become overcrowded, expensive, and overall difficult to travel to.
However, as a digital nomad, you still have plenty of options to choose from, without giving up on your summer dreams.
Whether you travel from a continent or another part of the world, you can always find some under-the-radar destinations offering affordable options, a favourable work environment, coworking spaces and all the fun and activities you might be looking for.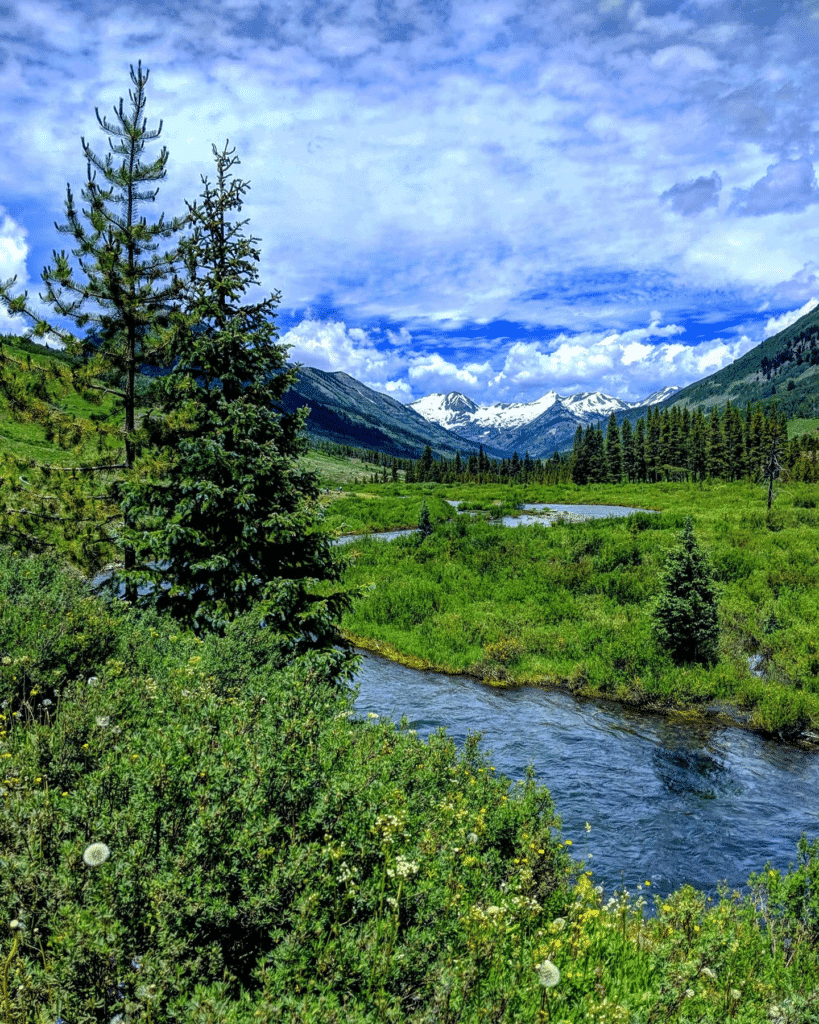 Here's a list of the best destinations we've found for digital nomads in August, for those of you chasing summer all year round.
Where can I go as a Digital Nomad?
Our Favourite Places for Digital Nomads:
Our top digital nomad destination for August is Cabo Verde.
If you are chasing summer and wish to stay in a warm place during August, which is low-cost and can offer many cultural attractions and sports—then Cabo Verde is your spot.
This sunshine country is the ideal location for digital nomads: delicious food, coworking spaces, lovely weather, and a lively nightlife.
Cabo Verde is an archipelago of ten islands, with nine out of ten inhabited. It is located in the Atlantic Ocean, north of the equator and west of Senegal in West Africa.
Each island has its own personality and charm, and if you live here for a while you will get the chance to explore them all and enjoy their distinctive vibes.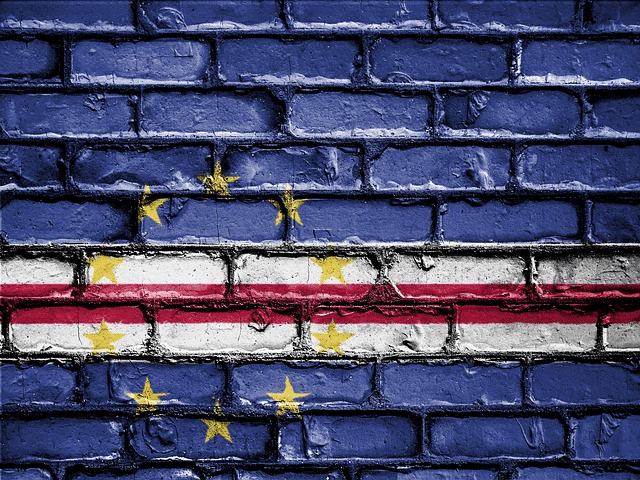 As an ex Portuguese colony—Cabo Verde became independent from Portugal in 1975—this country has a strong Portuguese influence (Cabo Verdeans speak a creole language based on Portuguese), and still attracts many tourists from Portugal year-round.
The cost of living in Cabo Verde is relatively low, and you can enjoy a wide range of outdoor activities such as kitesurfing, mostly in Sal, Boavista, and São Vicente, as well as great hikes.
Explore the stunning and blooming Paul Valley in Santo Antao or challenge yourself to hike the volcanic Pico do Fogo on Fogo Island—Cabo Verde will reward you with the experience of a lifetime.
While Cabo Verde certainly offers better prices in the winter, it is still a great destination in summertime. If you can fly to the country in May or June (to Boa Vista for example) and stay until September, you will enjoy better international fares and you can travel across the islands without spending a great deal of money.
Hopping from island to island is doable and allows you to explore the different cultures and vibes present in this unique country, as well as its unique street food.
Cabo Verde is a great destination for digital nomads even during summer for an extended stay.
The best for cost of living:
Huatulco Bahia, Mexico
You've probably never heard about Huatulco Bahia, a little town on the Pacific coast of Mexico, just a short flight from Mexico City.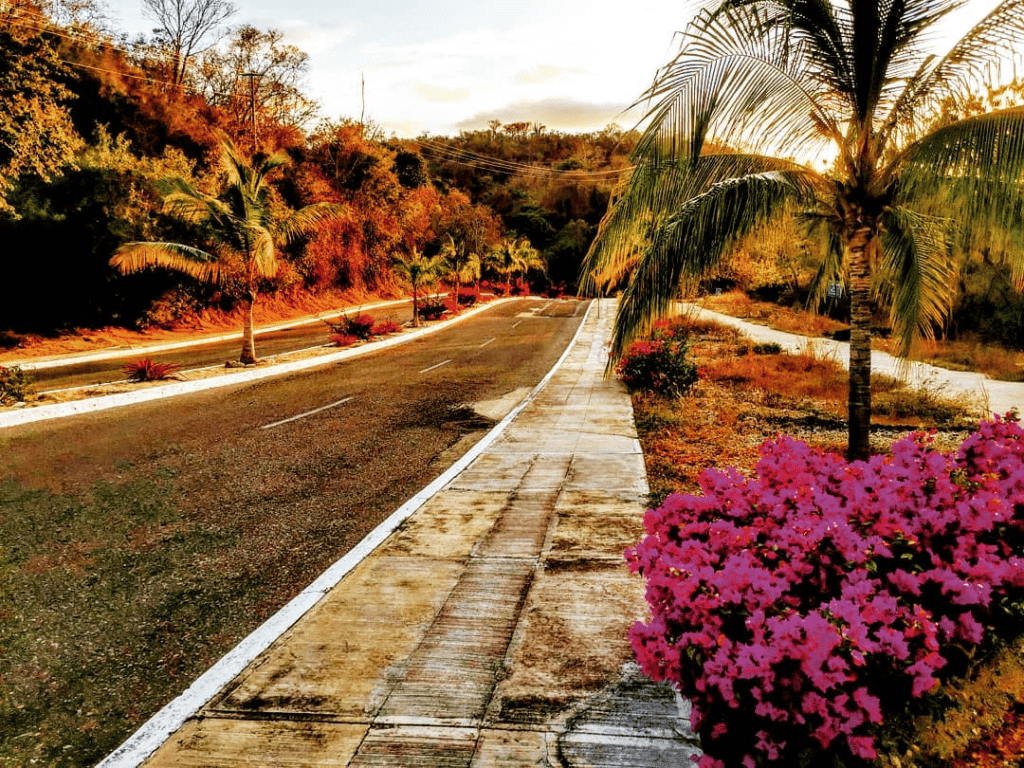 However, you should certainly check this little gem out, as it is one of the cutest, most affordable and quiet places you can find in Mexico—and it enjoys amazing weather all year round.
Bahias de Huatulco, Oaxaca, is the largest ecological reserve designated by the Mexican government, making it truly a unique tourist destination.
While it offers some modern resorts and hotels, this location is mostly a combination of little unique bays and beaches stretching along 35 kilometres of coastline, with their heart in the middle fishing village, Crucecita—immersed in a generally undeveloped natural area.
Here you can be a real explorer and discover the many beaches spread around the 9 bays, each with a distinctive personality. Hop on a flight from Mexico City or from Canada, and you will be transported into this real hidden paradise.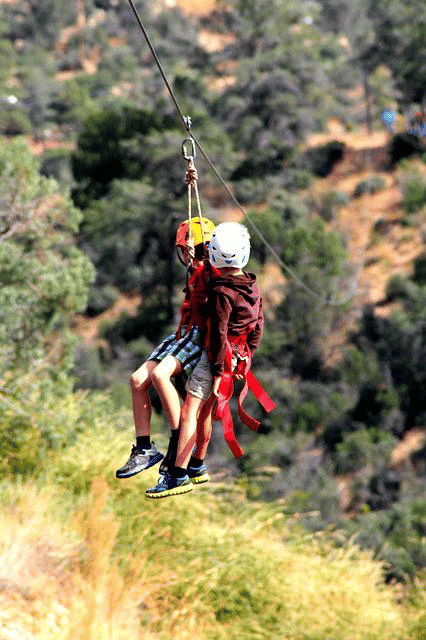 From May through to December, the vegetation is blooming and you can enjoy warm temperatures. You can here learn new skills and try zip-lining in the jungle, kitesurfing, and lots of snorkelling options. And don't forget to experience the real Mexican street food here – to die for!
This region on the west coast of Mexico enjoys amazing flight deals from the capital city of Mexico City, and you will find private rooms or apartments for incredibly cheap.
Public transport is not particularly good here, but don't worry: taxis are so cheap and frequent you won't even notice it!
So, forget about Cancun or Tulum. Save money and discover this little paradise that still holds the rustic and authentic vibes of Mexico, but offers some of the most beautiful beaches and welcoming people you can ever meet.
All of this, with an unbeatably affordable cost of living.
Dahab, Egypt
Dahab is a small beach town in Egypt nestled on the Sinai peninsula, and it is quite easy to be charmed by the energy and authenticity of this place.
Dahab might be even more affordable than Mexico, besides the previous example of Huatulco, and you can easily afford a very good quality of life at a much lower cost than anywhere else.
Dahab is thought to be one of the best diving destinations on the Red Sea, and maybe in the entire world.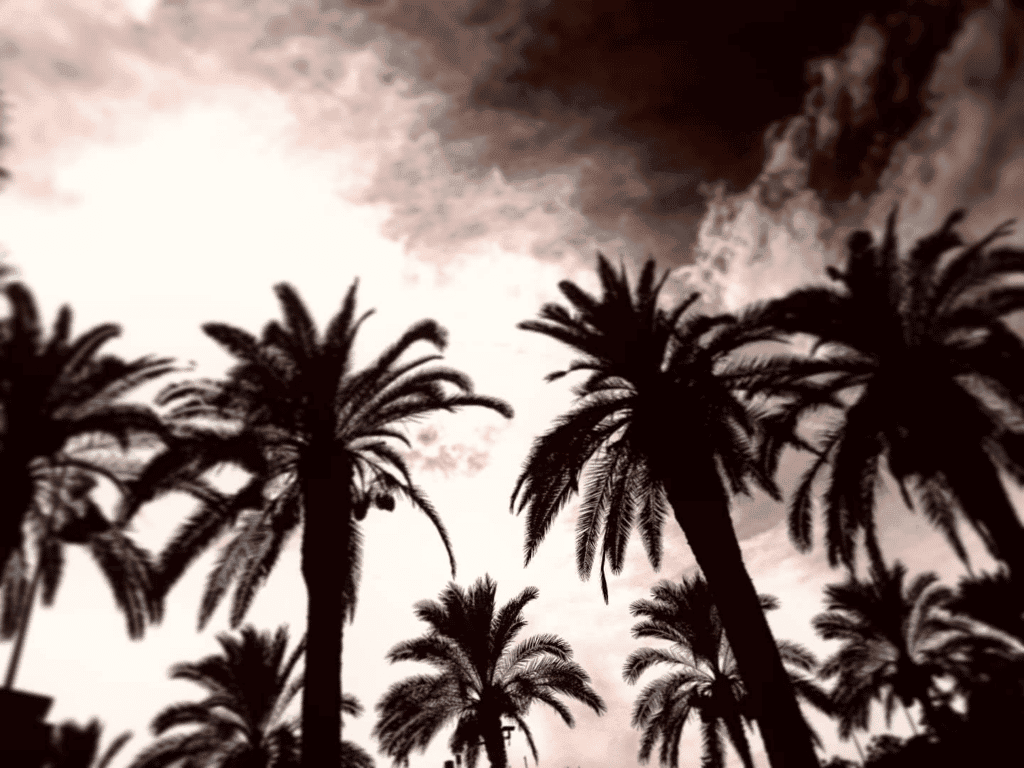 This up and coming resort town in Egypt has recently become a popular digital nomad community, as it offers reliable internet speeds, coworking spaces and an endless summer for those of you who shun the cold weather.
The beaches are beautiful and quiet, the sun is usually shining and you can watch the ocean waves while sipping a cocktail. That's not to mention the fact that you can work in between your diving adventures and meet tons of like-minded people.
Remote working from here is surprisingly affordable, and you can spend your days hopping from one coffee shop to the other, and just relax at the beach or go for a dive in between your work hours.
World travellers looking for a thrilling location full of activities and with a strong digital nomad community, but also a relaxing and stress-free seaside vibe, should certainly try Dahab.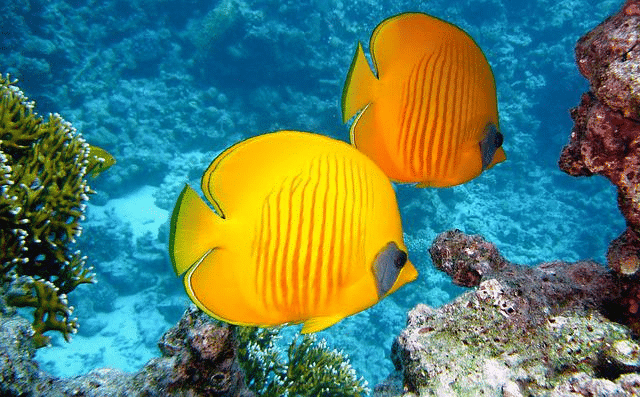 What used to be just a small Bedouin fishing town is now one of the Red Sea's top diving resorts, attracting thrill-seekers, nature lovers–and the digital nomad scene.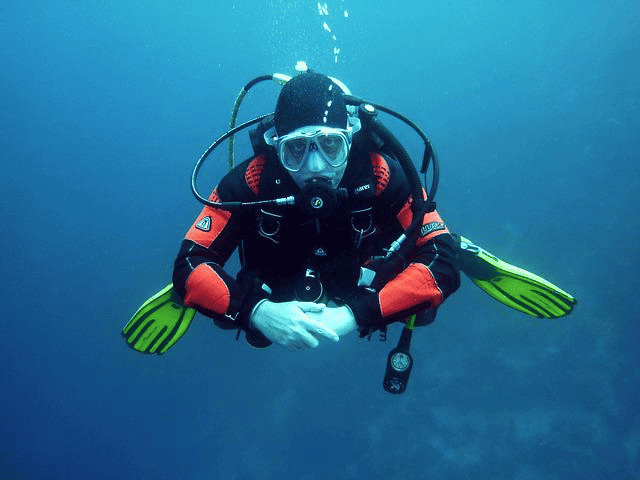 Dahab is also one of the few places in the area with internet access, making it attractive to remote workers looking for a peaceful "office" by the sea. It also offers plenty of coworking spaces.
A real paradise for digital nomads from all over the world. It has certainly become more popular over the past couple of years and with the pandemic.
The best place to enjoy the Caribbean off-season:
Bonaire
Bonaire is not one of the most famous destinations of the Caribbean, but it is definitely one you should know about, especially if you want to go to these beautiful areas in August, during their off-season.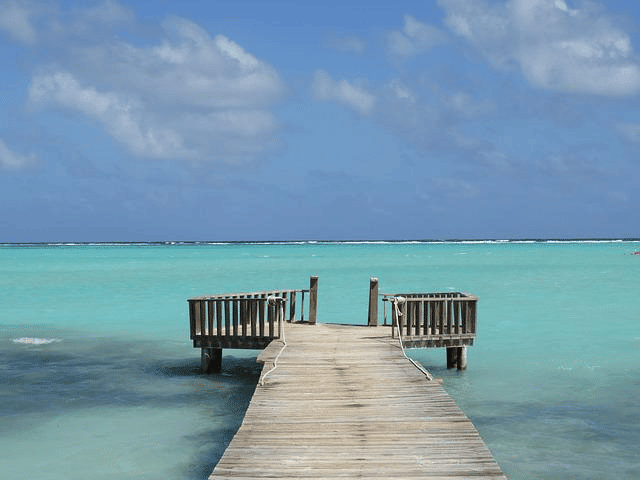 Most people visit the Caribbean in the wintertime, with summer the off-season. That means you can enjoy the islands without the crowds along with the same 80-degree temperatures that are enjoyed year-round, and often at a much lower price too.
Summer in the Caribbeans usually means hurricane season and rainy season, but the island of Bonaire lies outside of the hurricane belt which is an added bonus.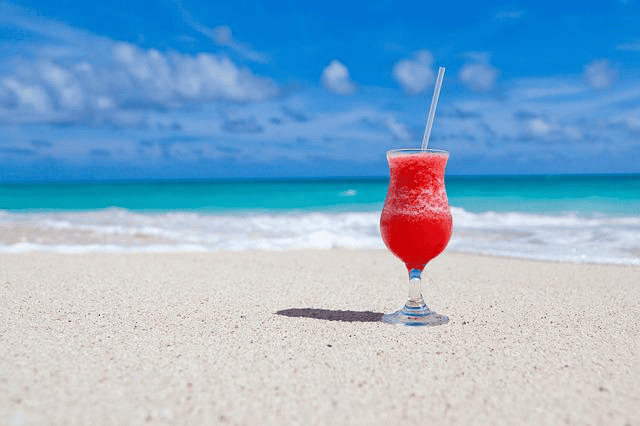 The island offers a good value in terms of outdoor activities and natural wonders. Here you can experience premium diving and snorkelling activities, as well as chill on some of the world's most beautiful pink sand beaches, and swim in the pristine waters of the island.
Enjoy the quiet street or peaceful ambience of Bonaire's vibe. Your only concern will be which of the many activities to choose to do each day.
Enjoy the warm and welcoming vibe of this Caribbean island with beautiful architecture and stunning beaches.
The best for a quiet time:
Scotland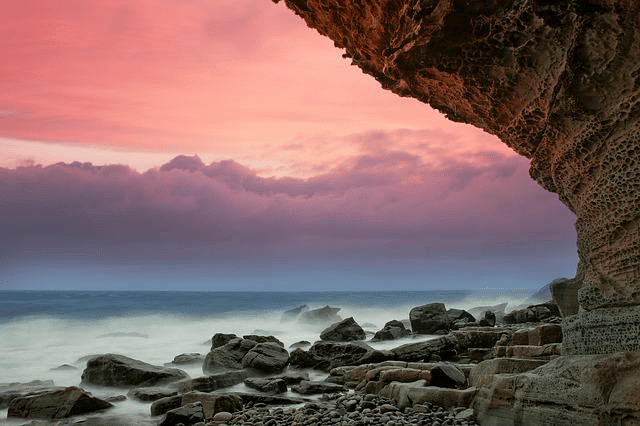 If you prefer something really off-the-radar and different from what most people do in the summer, head to Scotland in August for a unique vacation in the name of relaxation, nature, and beautiful attractions.
An August tour offers the best chance for warm weather, which is ideal for soaking up the glorious countryside, trekking in the Highlands, and wandering around ancient castles.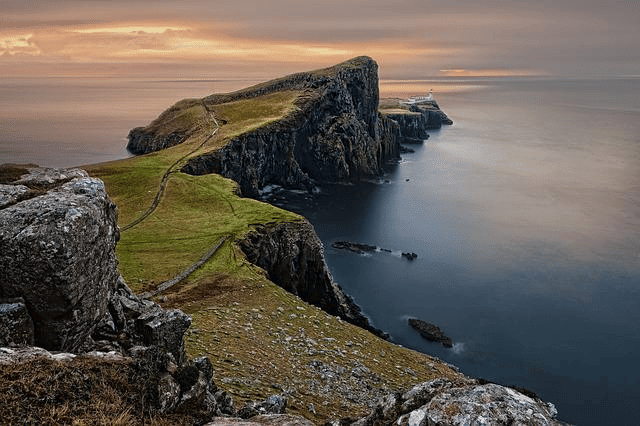 Live an iconic Scottish experience and spend your summertime in this country working remotely from a little cottage in the countryside overlooking majestic nature.
You might not find many coworking spaces in Scotland, but you will certainly enjoy a fast and reliable internet connection for your best productivity out of the crowds.
Head to Loch Lomond or Aviemore for a unique and intimate Scottish experience. Unlike the bustling cities of Edinburgh or Glasgow — which are great for digital nomads, but certainly a bit crowded and expensive in the summertime–those remote idyllic countryside areas can be your August escape.
If you are into the wilderness and wish to avoid crowds, those places will give you plenty of space, adventure, and relaxation. Explore the national park, hike the rugged mountains, and swim in the lakes in between your work sessions. You will feel rejuvenated after a summer in Scotland!
The best places in South America for balancing fun and relaxation:
Puerto Vallarta
Puerto Vallarta is defined by the natural charm of its beaches and embraced by the Sierra Madre mountains; the essence of its culture, gastronomy and traditions; and the warmth and hospitality of being welcomed as a friend.
This magical destination has an authentic Mexican taste and spirit.
Puerto Vallarta used to be a little fishing town, but it has exponentially grown over the past couple of decades and it has turned into one of the major touristic destinations in Mexico.
Come here in August and you will enjoy a more intimate and quiet experience, as most crowds, particularly from the U.S, travel here in the winter or during the month of May, for the famous Gay Pride festival.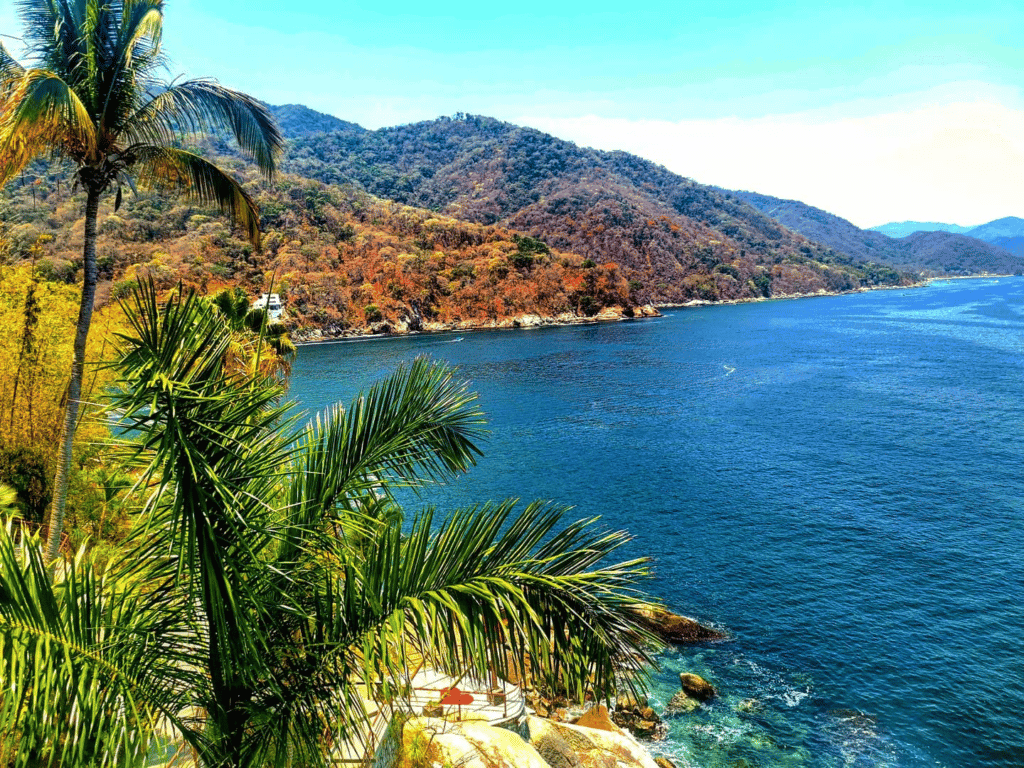 Puerto Vallarta is naturally beautiful, with green jungle hills, clear sandy beaches, clear emerald-blue waters, spectacular sunsets, and lots of other natural and cultural delights.
This special city attracts digital nomads from all over the world, as it is easily reachable from the capital city of Mexico City and it is one of the big cities on Mexico's west coast still holding authentic charm and atmosphere.
Here you can find your own coworking space and enjoy your digital nomad life surrounded by beautiful beaches, jungle, and a vibrant city life.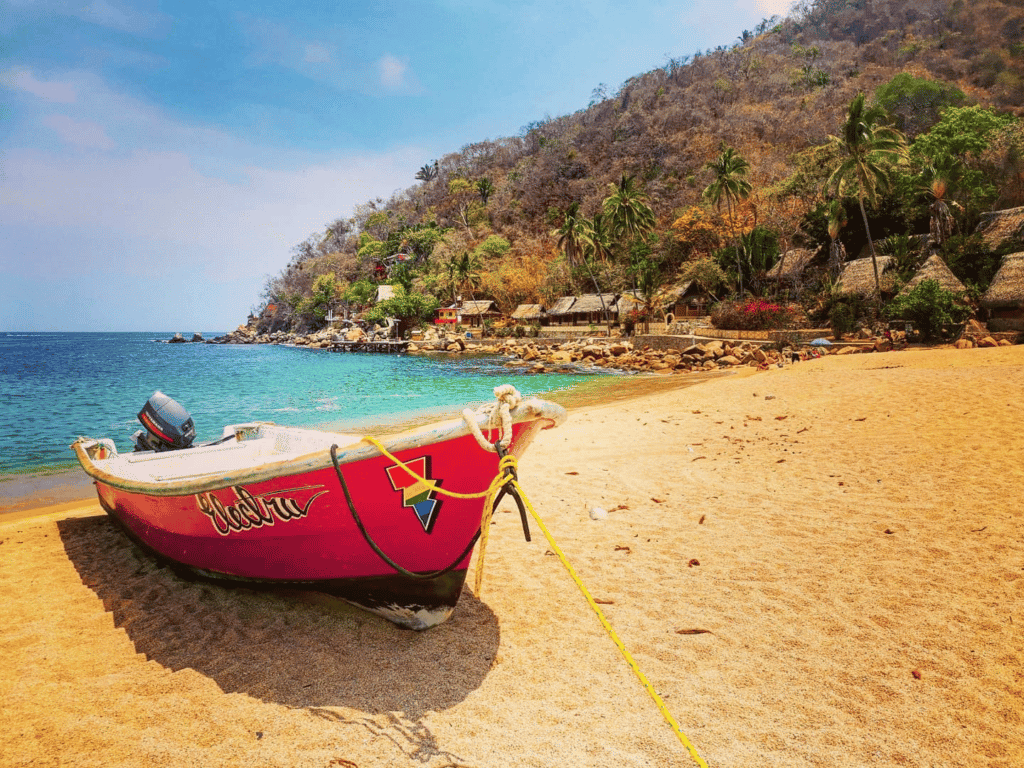 Puerto Vallarta offers a particularly amazing nightlife and it is the main city centre for the LGBTQI community or tourists and digital nomads.
Enjoy here the many nightclubs and bars spreading across the coastline and the city centre.
PV is ideal for an exciting digital nomad lifestyle–if you are looking for fun in between your work sessions. Find your coworking space, and affordable private room, and just start exploring.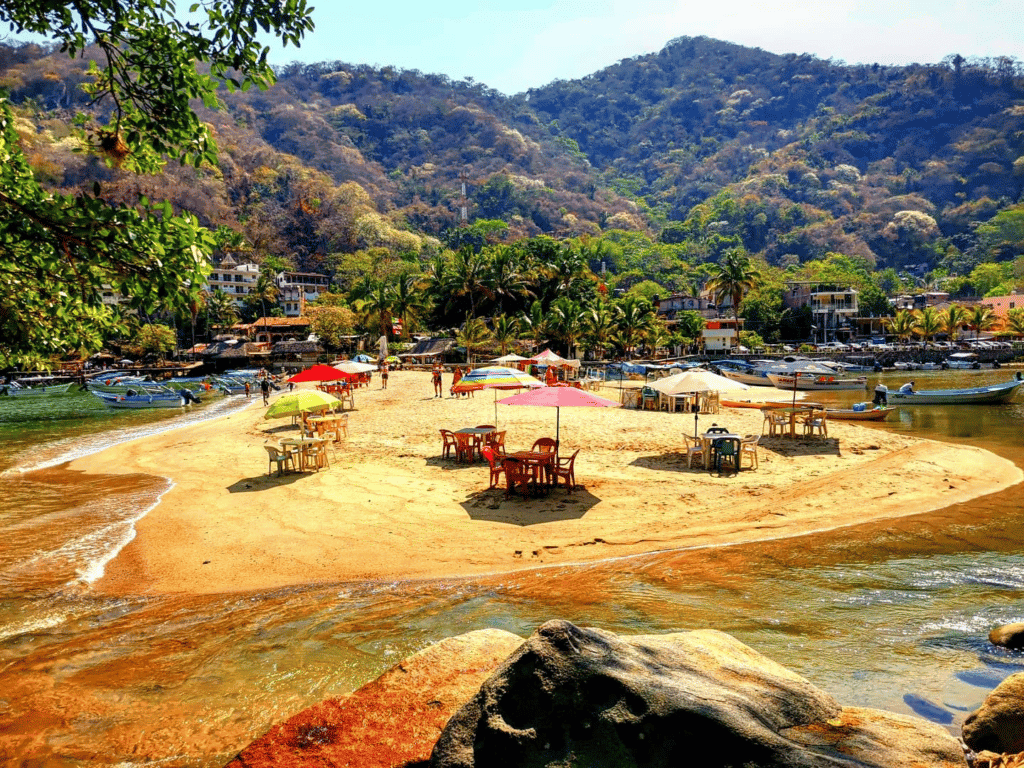 The best places for easy visa requirements:
Georgia
As a world traveller, you might be highly aware of the bureaucratic issues you can encounter moving from country to country. Logistics and requirements are never fun, and there are certainly some countries that are a bit more difficult to explore and access because of that.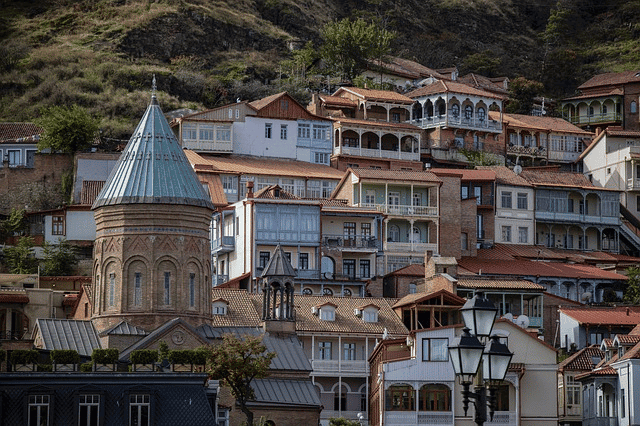 However, some countries have recently opened up to foreigners and especially the digital nomad scene.
Georgia is another hotspot for remote workers at the moment, partly down to its friendly tourist visa policy (particularly for Americans) and remote worker visa 'Remotely in Georgia' and also its ease of living.
This is another country where you can comfortably live for $1000, find several coworking spaces, and have a great internet speed.
If you love food and wine, you will be pleased to enjoy the delicious Georgian cuisine at a very affordable price.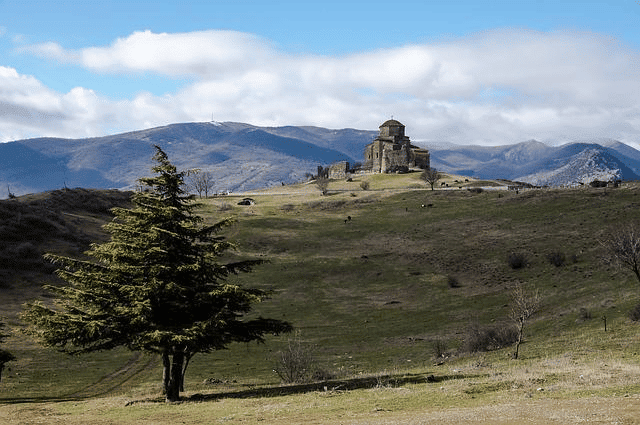 Like Romania, hikers will feel very at home here with some truly incredible day trips available from the capital city of Tbilisi, where most people choose to be based.
Providing outstanding hospitality, a high concentration of coworking spaces, and widely spoken English, it's no wonder so many digital nomads arriving in Georgia end up staying much longer than planned.
The most inspiring place in Southeast Asia:
Ubud, Bali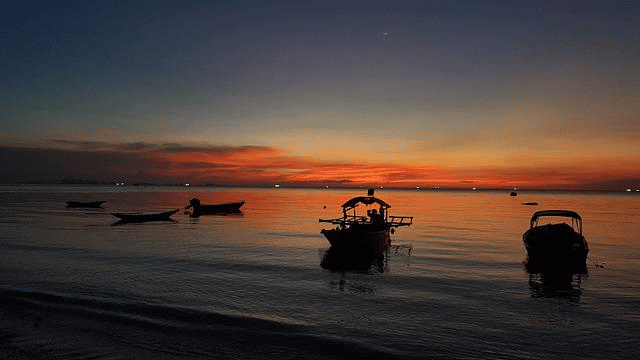 The nomad community has often moved out to Southeast Asia, Indonesia or South Korea, as those paradises are able to offer a magical experience, spiritual awakening, and a very high quality of life. Not to mention the stunning and relaxing nature surrounding your daily activities.
Many Thai cities have seen a surge in digital nomads over the years, but Bali in Indonesia is perhaps the most inspiring destination for the digital nomad community.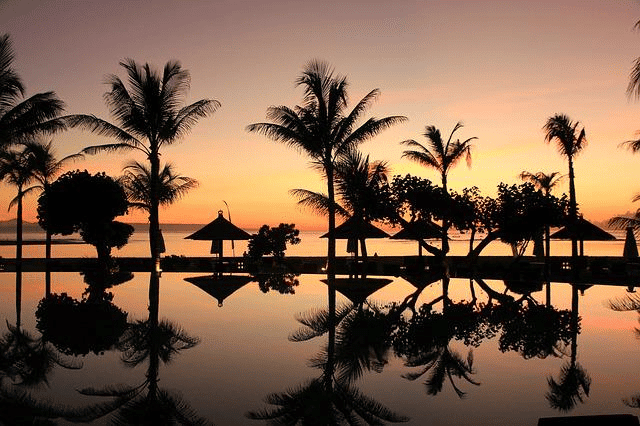 Ubud is one of the top digital nomad destinations, as it is easily accessible thanks to its international airport, and it provides a great escape from the European winter.
Ubud is Bali's cultural capital with a focus on art, music, dance and food! It's surrounded by jungles, rice fields, waterfalls and rivers, and is less than an hour away from the hip surfing scene of Canggu and Seminyak, as well as the stunning mountain scenery of Mount Batur and the highlands.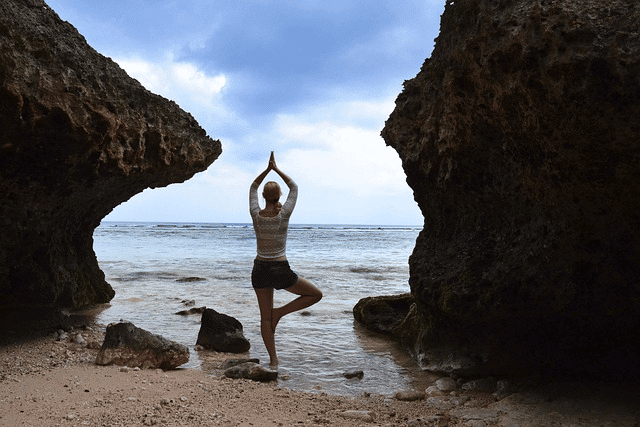 Popular for yoga retreats and mindfulness, Ubud is also an energetic entrepreneurial hub and a mecca for digital nomads from all over the world.
Bali is a great place to explore during the summer months and August, as you can visit the area at your own pace without the usual crowds. Find here your fellow nomads and use this spot to explore more of Southeast Asia.
The best digital nomad hotspot in Europe:
Portugal
While not one of the cheapest places to live on this list, it's certainly the cheapest if you'd like to be based in Western Europe. And with the many benefits that come with living in Portugal, it's no wonder it has become such a popular destination for remote workers in recent years.
Portugal has also made it much easier for digital nomads to base themselves there, with remote work visas and even digital nomad villages available.
While Lisbon has become a real centre for the Digital Nomad Community, its prices have become less and less attractive. However, many other areas in Portugal still offer an extremely affordable cost of living, plenty of co-working spaces, coffee shops and a fast internet connection.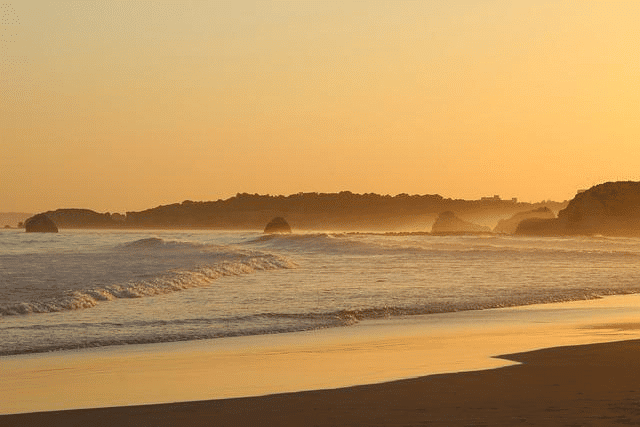 Portugal is famous for its beaches and surf, but the interior region–about 15 mins drive from the coast–is a must for exploring nature, hiking and enjoying a quieter Portuguese experience.