Is life in a small island country right for you?
You can already see yourself there, spread out on the sun lounger with your sunglasses on and the warm sun on your skin… That's got to be a good feeling, right? Absolutely!
Living on an island certainly has a lot to offer, and the beaches are no exception. You'll be surrounded by the local culture and local foods as you try your hand at local activities. However, if you move to an island expecting to have constantly things to do, you may be somewhat disappointed.
While there's certainly the initial thrill and excitement of the move, you'll soon come to terms with the fact that time in an island country moves a lot slower, with many people lounging away the hours when they are not working.
If you are moving from a fast-paced corporate environment, then this may come as a bit of a shock. The convenient options found in cities, such as 24/7 supermarkets, will almost definitely not be available. If you can't imagine life without these convenient options, then living on an island for an extended period of time may not be the best option for you.
Why choose island life?
On the other hand, if you could think of nothing better than whittling away the hours in a warm climate and a relaxed environment, then island life may well be a good idea for you. In Cape Verde, for instance, temperatures normally fit within the 20-25 °C range.
Although the culinary options may be limited, island countries often have access to extremely fresh seafood, as well as the produce grown on the islands, such as tasty coconuts. If the thought of freshly grilled fish makes your mouth water, then you won't find many places better for it than on an island.
Another reason to choose island life is for the community. As island populations are generally quite small, everyone tends to know each other, which is often not possible in a populous country on the mainland. As a result, you'll find help from your neighbours is more readily available, even in a tiny island nation.
Even though Cape Verde is a relatively populous island country, you'll find that community spirit remains at the core of island life.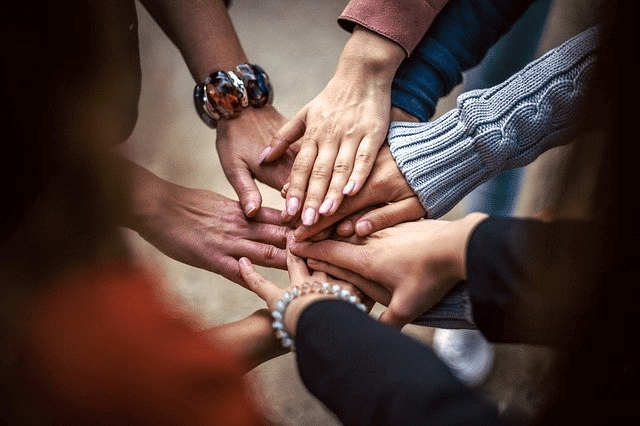 Island life: The challenges
Let's take a closer look into some challenges you can face when moving to an island country. For tourists visiting the small islands, many of these won't be an issue due to the length of stay, however for those planning to stay for months or even years, some of the challenges, such as the following, may appear:
Availability of products & services
Due to the remoteness of the islands and the demands of its residents, you won't find the same availability of products that you would find back in your home country. Some products or services may not be available at all, including many popular brands of food, drink, clothes, and more.
Cape Verde is in quite a fortunate position due to its proximity to Europe, attracting travellers from across the country. As such, the islands of Sal and Boa Vista cater for the international crowd, while the other islands have a much more local feel. Even so, Cape Verde is still an island nation, with the variety of products available being more limited than in Europe.
Transport Time
One reason for the lack of variety, is due to the time and cost (more on that later) to ship these goods from their country of origin. Shipments are far less frequent than what is expected in Europe.
If you wish to purchase an item online, then the shipping time will obviously be a lot longer as well. We may love our next-day delivery, but this won't happen when living on a small island.
Pricing
Due to the increased transport time and the lower quantity of goods, the cost of the products also increases. As a result, if you frequently purchase imported goods, your cost of living will rise as well.
It is therefore much cheaper, and easier, to purchase local goods and produce. Even in this case, shipments may be infrequent if the goods have to be imported from nearby islands. In Cape Verde, the islands of Sal and Boa Vista do not have their own farms, so produce must be imported from neighbouring islands.
Expense of interisland travel
Island life often involves hopping between nearby islands to see friends, explore new areas, and try new things. Depending on where you live, however, it can be costly to travel between them.
In Cape Verde, there are two main forms of interisland travel: aeroplane and ferry. The ferry is the more cost-effective option; however, it is much slower and potentially more uncomfortable depending on the whims of the Atlantic Ocean. On the other hand, flying is much quicker but also more expensive. The cost of frequent trips can therefore add up quickly.
Check out our guide for an in-depth breakdown of interisland travel in Cape Verde.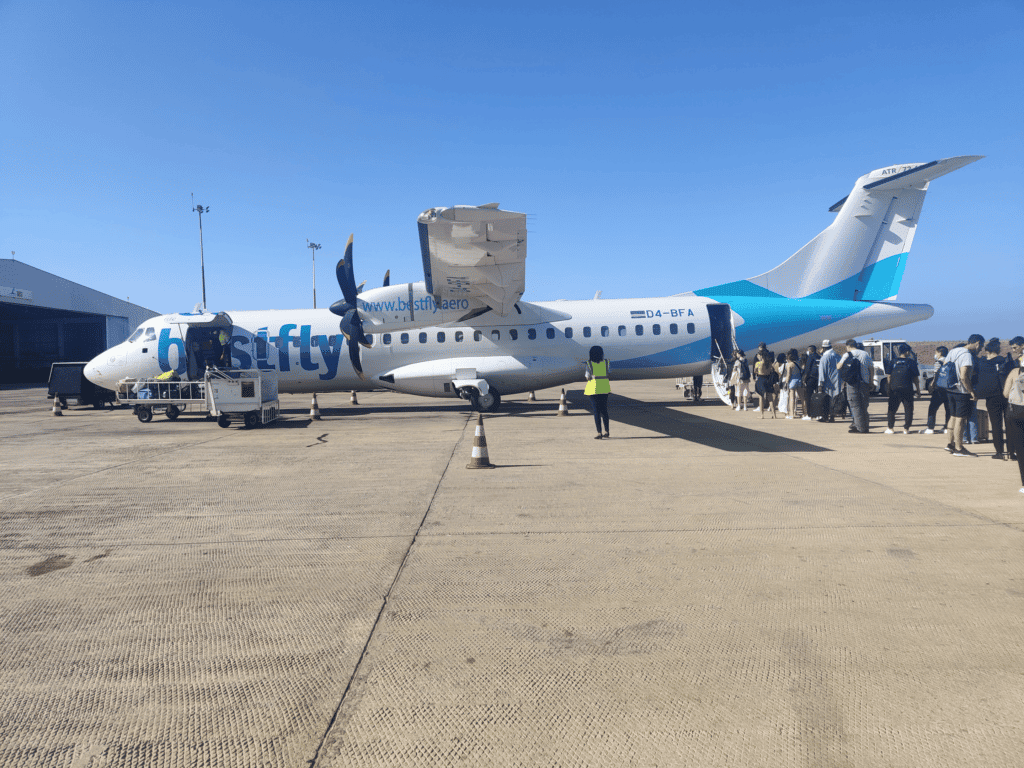 International flight costs
While you may crave the remoteness that comes with island life, you may also have family back home who you wish to visit when you can. Depending on the tourist season, the cost of flights can fluctuate a lot. As fewer airlines are travelling to these remote countries, the cost of the flights goes up accordingly.
For Cape Verde, TUI and TAP Air Portugal are the primary airlines operating from Europe to the island nation. In the high season, flight tickets can be very costly, making the possibility of frequent trips back home less likely.
Varied health care
While we generally enjoy high-quality healthcare in our home countries, the same quality would not be found on a small island. If you do have any pre-existing medical conditions, then finding high-quality treatment may not be available. For many small islands, emergency patients are usually transported to another island, where there is a dedicated hospital.
In Cape Verde, the overall quality of healthcare is generally good, however medical facilities are limited. The largest hospitals are in Mindelo and Praia, with the island of Boa Vista in particular having very limited medical facilities.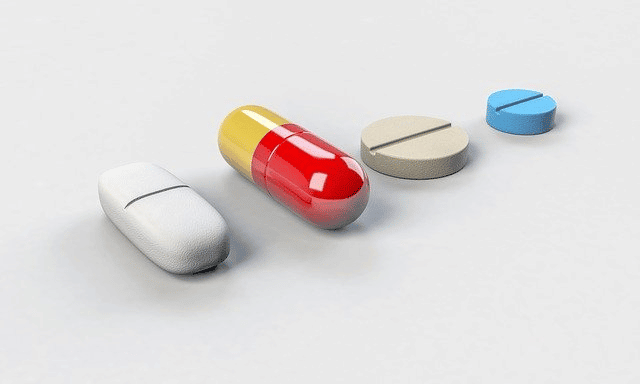 Leisure activities
For the new traveller to an island country, there are plenty of things to do and to see. From island tours to trying out new sports (windsurfing anyone?), you can certainly pack your schedule when you're not getting your much-needed beach time.
While the 'honeymoon' phase of life on an island continues for a few weeks or months, there will eventually come a time when you have visited everything. After this, for those used to a packed schedule, it may start to get a bit boring, unless you find creative ways of entertaining yourself, such as socialising with the locals or starting a side project.
Cape Verde is quite unique as you have ten diverse islands to visit, with the largest island, Santiago, being home to the country's capital, Praia. Each of the islands has something that makes it truly special, such as Santiago's stunning hiking trails or Boa Vista's dunes. However, the pace of life is still slower, and you won't find mega entertainment centres lining the streets, so it's worth considering this if you prefer an action-packed lifestyle.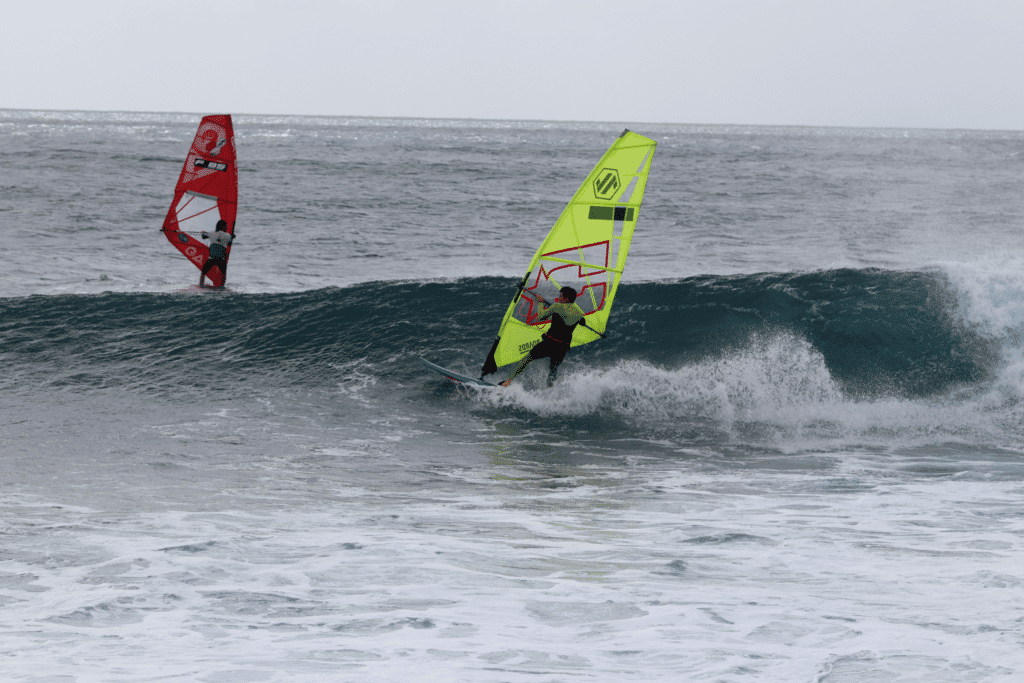 Food & restaurants
While a small island country will often have fantastic fresh food, including fish and local produce, the culinary options will be fewer. In this case, the best path is to adapt to the local's way of living and what they eat, as buying imported products is, as we have stated, expensive.
For vegetarians and vegans, the food options can also be quite limited on a small island. This is worth keeping in mind if you are considering a long-term move.
Privacy
In a small island community, everybody knows each other, which means you won't have the anonymity you would have in a city, for example. This can come with great benefits, with neighbours helping each other out whenever they need it, fostering a great community spirit. It'll be hard to walk down the street without bumping into someone that you know.
On the flip side, if you feel you do not get on with the local community, or don't find yourself able to adjust to the local way of life, you may begin to feel isolated and alone. To help avoid this, it's a good idea to get involved with the community as much as possible, and there will be helping hands there for you when you need them.
Speaking of community, we run a pretty fun community of our own – and you're welcome to join! Check out our Facebook page here.