Journey to Cape Verde for a workation
The first step of planning any trip is to find out how you'll actually reach your destination. For many, the fastest method of transport will be via aeroplane. In the case of reaching Cape Verde, flying by plane is a must.
There are plenty of options available for those looking to fly to the islands, with direct flights to the country available from multiple airports in Europe. However, if you're not situated close to an airport that does offer direct flights, then you can take a quick flight over to Lisbon in Portugal and you'll be able to board a flight directly to the islands.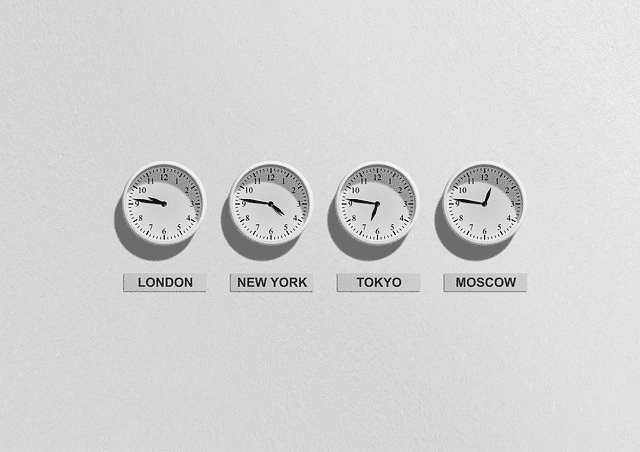 Flight times and time zone
The average flight time from a destination in Europe to Cape Verde is around 6 to 7 hours, with a flight from Lisbon only taking approximately 4 hours. If you're looking to space out your travel, we also recommend visiting and exploring Lisbon – a beautiful and accessible city for remote workers from around the world.
Another great reason to travel to Cape Verde is that there is little difference in time zone between the islands and Europe/US:
Lisbon, Portugal is 2 hours ahead of Cape Verde
Boston, US is 3 hours behind Cape Verde
As you can see, you won't be facing any excruciating jetlag following your trip to the islands. This is perfect for those who work remotely and don't want to be taking time off work attempting to adjust to a completely new time zone.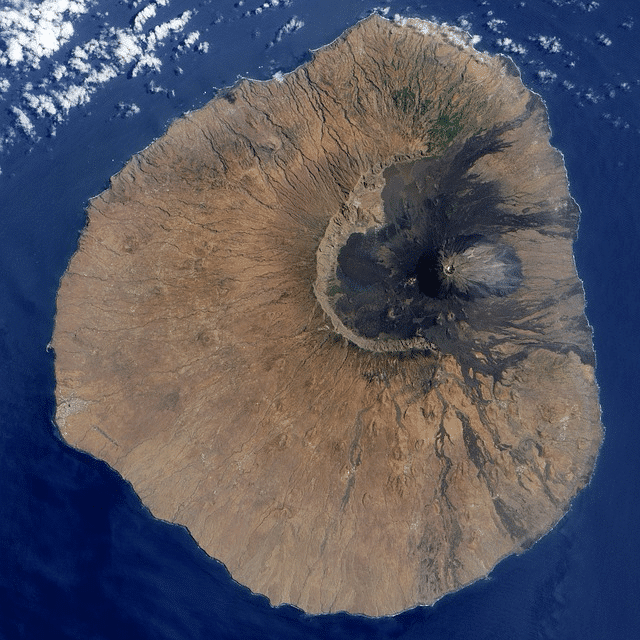 Cape Verde's climate and environment
You may already be aware that Cape Verde, also known locally as Cabo Verde, enjoys near year-round sun, with temperatures averaging in the early twenties (Celsius). What you may not know, however, is the degree to which the geography differs across each of the ten islands.
If you love exploring sprawling mountains and a lush environment, then Santo Antão or São Vicente would feature high on your list. On the other hand, if you're looking to explore equally impressive mountains and the capital city of Praia, then you'll want to visit Santiago island. Alternatively, if a workation sipping cocktails at the beach is your preference, then you may prefer Sal or Boa Vista.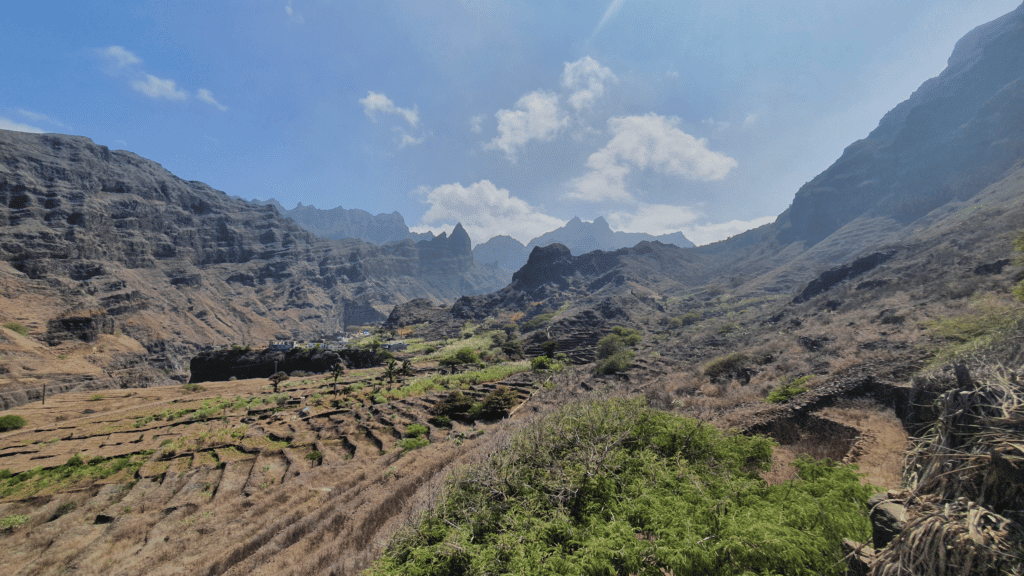 Every island offers its own set of unique things for remote workers and digital nomads to do. If you do decide to visit other islands during your stay, then hopping across to another island is extremely simple.
Flourishing wildlife
When humans first inhabited Cabo Verde in 1462, no mammals could be found on the islands. Now, Cabo Verde's wildlife attracts thousands of tourists every year, and for good reason too.
A variety of birds can be found on the islands, including the Cape Verde Sparrow, Razo Skylark and Alexander's Swift to name a few. As for marine life, sea life in the Atlantic Ocean is abundant making Cape Verde's shores an important area of marine conservation. In total, there are twenty species of dolphin, whales, rays, sharks, and porpoise that can be found, however arguably the most popular of all are the loggerhead turtles and humpback whales.
A true spectacle to behold and certainly an experience that should be on everyone's bucket list, seeing the migration of humpback whales and loggerhead turtles is truly a special experience. For those looking to get a bit more hands-on, there are volunteer groups that work to protect the loggerhead turtles as they nest between July and October.
Rich and diverse culture
Cabo Verde also has a rich culture to be explored, with roots in African and Portuguese traditions. One immediate example of this is the language, with Portuguese and Creole being the two official languages. However, in day-to-day, you'll hear most locals speaking Creole.
You'll find examples of Cape Verdean culture across each island, however the port city of Mindelo on São Vicente is unofficially known as the cultural capital of the archipelago. Bars and restaurants stream live music well into the evening, and the islands' biggest carnival is held here. If you want to immerse yourself in the community and rich culture found on the islands, there's no place better than on São Vicente.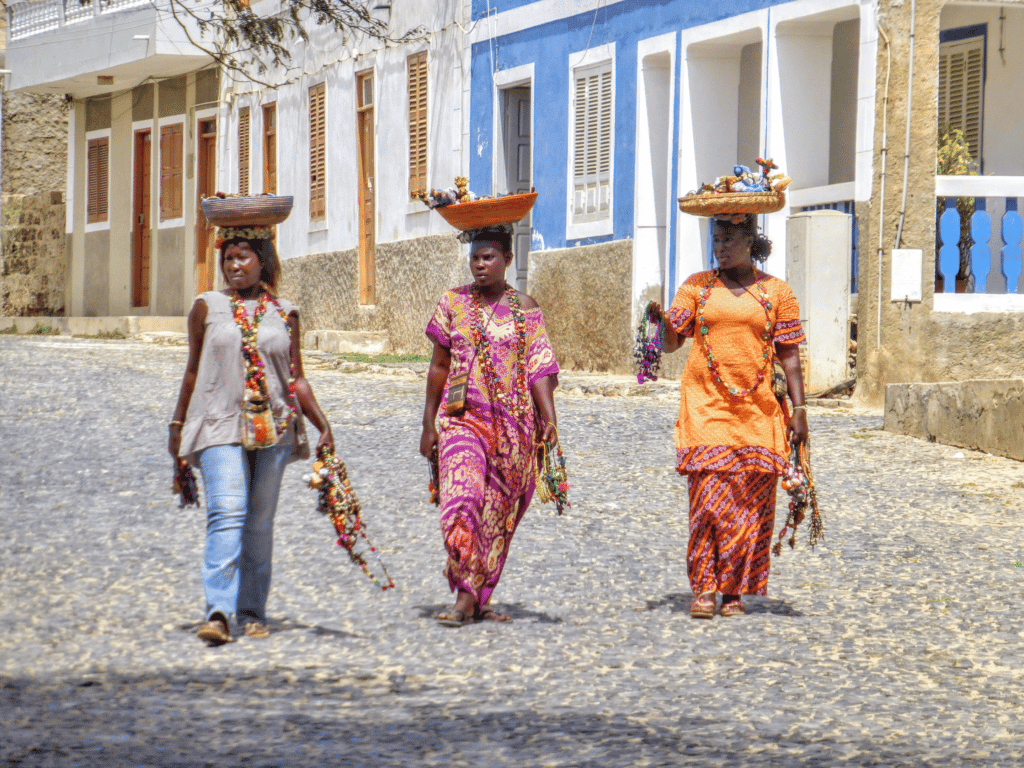 One part of Cape Verdean culture you'll find on every island, however, is the food. There are plenty of fantastic local dishes to try, such as cachupa, a dish with many variations depending on the island that you visit.
As a part of your workation, we highly recommend exploring some local shops and restaurants to get in contact with the locals and try some local food. If you are a seafood lover, you're sure to enjoy your time exploring the endless options available!
Visiting Cape Verde: Our travel advice
So, you're interested in seeing what Cape Verde has to offer – we applaud your decision! Here are a few quick tips to keep in mind before you jet off to the sunny shores:
1) Decide on the length of your trip and choose an appropriate visa
Choosing the right visa for you doesn't have to be a headache. In fact, if you're planning a trip that is less than 30 days in length, you can easily register online and travel on a normal tourist visa. Keep in mind that there is an airport fee to be paid upon arrival. This is approximately €34 per person.
2) Consider the time of year that you are visiting
While Cape Verde enjoys near year-round sun and consistent temperatures, it is worth considering that certain times of the year will be more popular with tourists, and certain species of wildlife can usually only be spotted between particular months.
For example, humpback whales are most often seen between March and April, however there have been sightings between February and May. If you are looking forward to seeing whales but are travelling in October, then it's worth keeping this in mind.
3) Research your accommodation
While it can be tempting to book a room at a resort during your stay, we do recommend checking out the options on other platforms such as booking.com. Often located close to town centres and cultural hubs, guesthouses and apartments provide a much more local feel, however we always recommend checking that amenities are included, such as WiFi.