What is a digital nomad visa?
A quick note before we begin on what a digital nomad visa actually is.
At its core, a digital nomad visa is defined as a visa which is targeted towards remote workers/digital nomads. You'll notice that some countries also offer incentives as part of these visas, including reduced or scrapped income tax requirements, a longer allowance of stay, or simply a low visa fee.
For each country we have listed below, we have included the most up-to-date information at the time of writing regarding the visas available, including:
Maximum length of stay
Minimum monthly/yearly income requirement
Average cost of living
Any associated visa fees
We've included the average cost of living per country, however this can also fluctuate depending on where you choose to stay, plus your lifestyle.
As these details are subject to change, we highly recommend you to check the respective website for the country you are interested in for the latest information. We will link these below.
The 10 best digital nomad visas on a budget.
We love to see more and more countries offering visa programs directly tailored towards remote workers and digital nomads. Not only does this help the worldwide community spread, but it also helps to improve the options available for beginner digital nomads, who may not be sure where to visit.
We've hand-picked the following ten visas to bring you the best of the best. Going for quality over quantity, we're sure you'll find a country that piques your interest.
#Tip: Finding it hard to strike a balance between work and relaxation? Check out our article here for some helpful tips.
1) Croatia
Did you know that Dalmatians are said to have originated from Croatia?
Stay for: Up to one year
Monthly income requirement: €2,300
Cost of living: €1,150 per month
Visa fee(s): Approximately €155 (depending on how you apply)
Croatia is absolutely teeming with history and culture. You'll find them chiselled into the beautiful architecture, baked into the wonderful local food, and etched across the faces of the locals. And we haven't even mentioned the jaw-dropping landscape yet! Hiking buffs will rejoice at the beauty of the mountains and valleys waiting to be discovered.
Another fantastic gem Croatia has to offer is its 'Temporary Stay of Digital Nomads' visa, which grants up to a one-year stay in the country for non-EU/EEA residents. Nomads can enjoy exemption from Croatian income tax as a major perk of the visa. There are a few forms which need to be filled out in advance, and the processing time is expected to take approximately one month.
The application for the visa form can be found here.
2) Portugal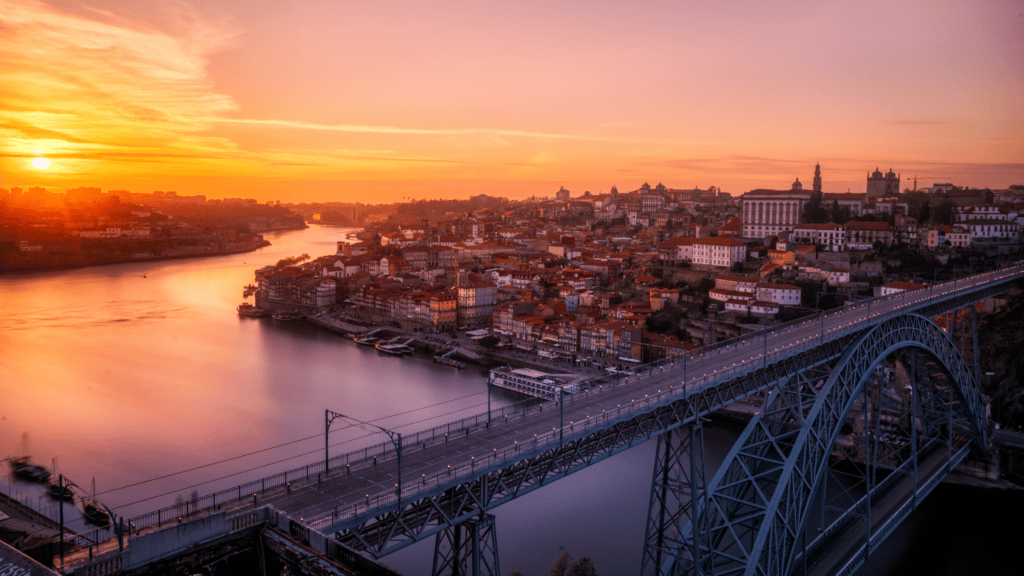 The world's oldest bookshop can be found in Portugal – established in 1732.
Stay for: One year, with the option to apply for temporary residency (up to five years)
Monthly income requirement: €2,800
Cost of living: €1,000 per month
Visa fee(s): €75
Conveniently located for European digital nomads, there are many, many reasons why Portugal is one of the most popular destinations for remote workers in the world. Where do we even begin? From having an already thriving digital nomad community to great weather, incredible architecture to mouth-watering food, Portugal is a true gem for nomads with an itch to explore a stunning European country.
Portugal's brand-new digital nomad visa (D7 Digital Nomad Visa) is set to go live on October 30th, finally bringing official recognition to the digital nomad community. As you've likely noticed, the monthly income requirement is on the higher end for this new visa, however if you do meet the requirements, you can enjoy the lower than average cost of living and join an already thriving digital nomad community.
You'll find more information on how to apply for Portugal's D7 Digital Nomad Visa here.
3) Cape Verde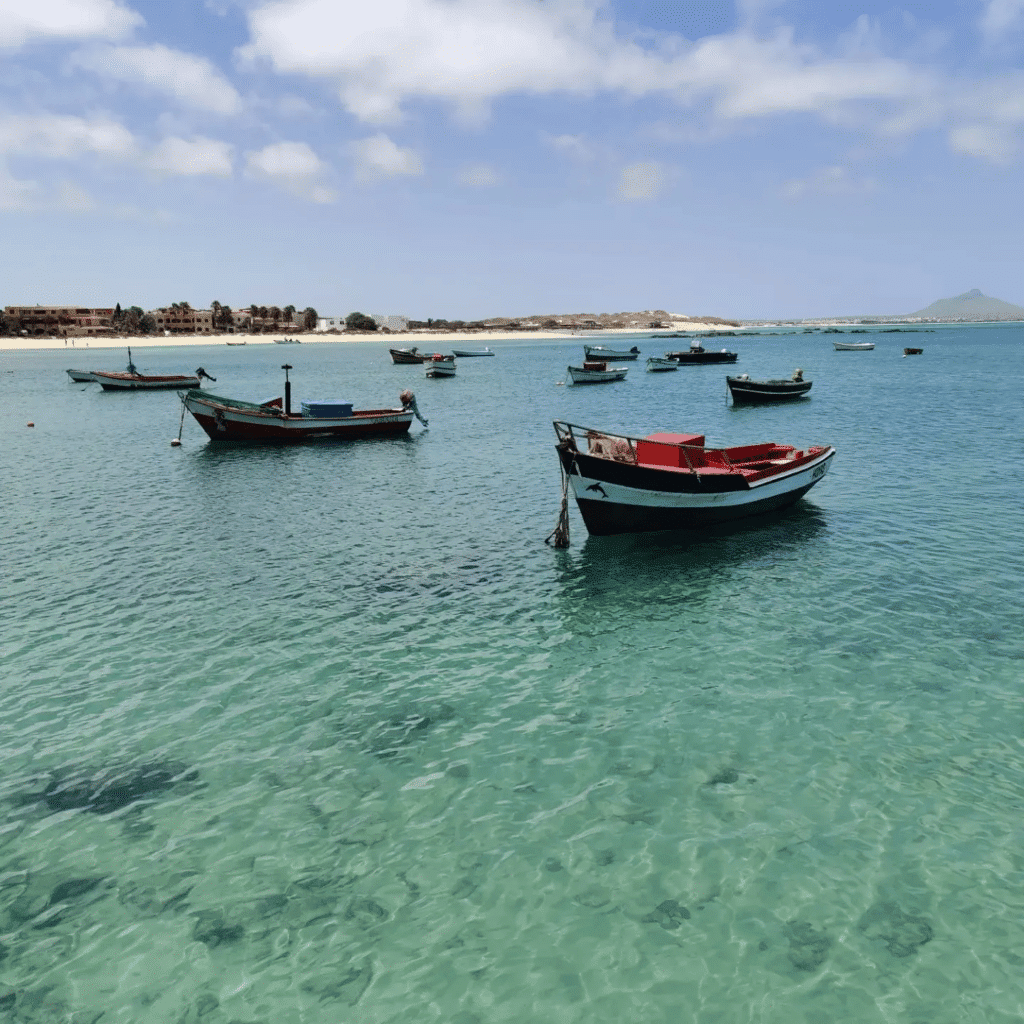 Cape Verde is the third largest nesting site for loggerhead turtles (in the world!)
Stay for: Up to six months (with the possibility to extend up to one year)
Monthly income requirement: €1,500 per month over previous 6 months
Cost of living: Varies per island (average = €950 per month)
Visa fee(s): €20 visa fee + €34 airport tax
Have you ever wanted to jet away to relax in your very own island paradise? Maybe you've been put off by the expense or long flight times to reach countries such as the Dominican Republic or the Maldives. Introducing Cape Verde, a hidden tropical gem just a 4-hour flight from Lisbon, Portugal.
Experience the rich culture of Cape Verde, explore its history, or simply bask in the sun and work on your tan. For digital nomads, visiting Cape Verde gives you the freedom to explore a whole new country, while also staying quite close to Europe.
Cape Verde offers a fantastic digital nomad visa called the 'Remote working program.' With a low minimum monthly income, measured via bank balance statements across the previous six months, as well as zero income tax to be paid and a low digital nomad visa cost, it's the perfect place for beginners to remote work to find their feet.
Learn more about the Cape Verde digital nomad visa in our in-depth article.
4) Malta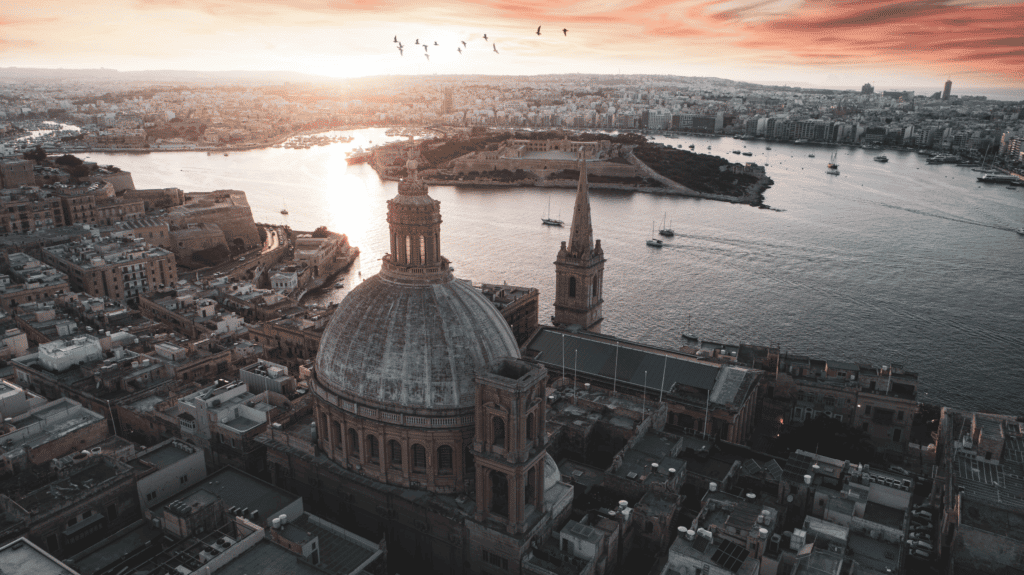 There are on average three times more tourists in Malta than there are residents!
Stay for: One year, with the option to extend
Monthly income requirement: €2,700
Cost of living: €1,800 per month
Visa fee(s): €300
Situated a little south of Italy, Malta is the go-to destination for digital nomads seeking their very own slice of the Mediterranean. Malta has welcomed nomads to its shores for some time now, and the visa application process is smooth and straightforward.
Introduced in June 2021, Malta's official digital nomad visa is another great option for remote workers looking to remain fairly close to Europe, while enjoying the many benefits that come from living in this fantastic country. These include the perfect beach weather, easy access to 5G, zero requirement to pay taxes on income, and incredible food.
You can learn more about Malta's digital nomad visa program here.
5) Colombia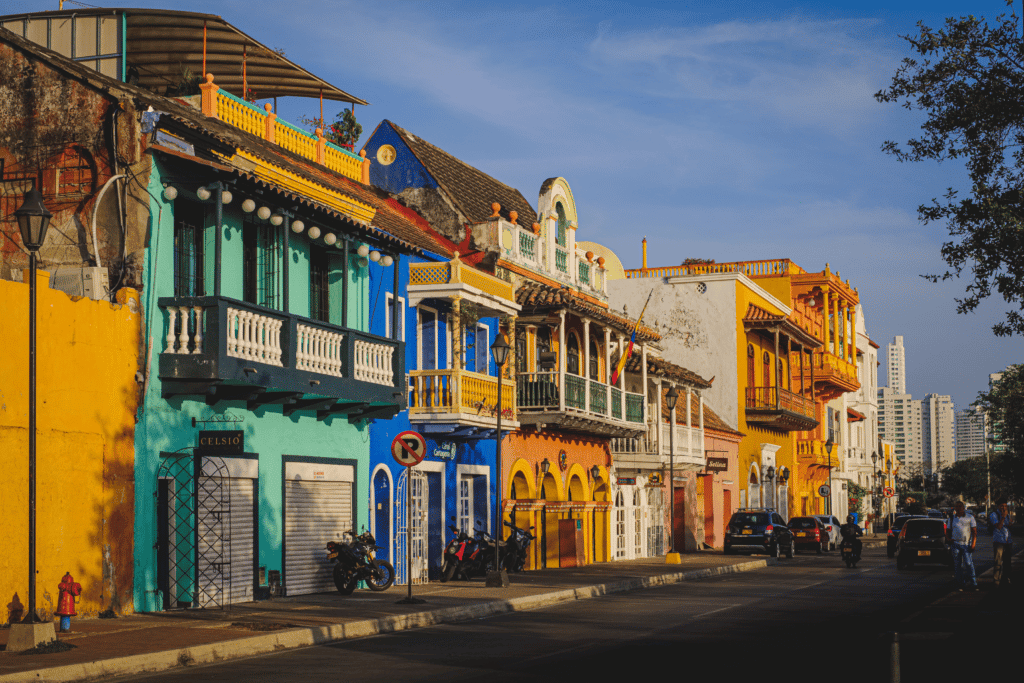 The Sierra Nevada de Santa Marta in Colombia stands tall at 13,000 m and is the world's highest coastal mountain range.
Stay for: Up to two years
Monthly income requirement: Approximately €680
Cost of living: €380 per month
Visa fee(s): To be announced
With its world-famous coffee and music, Colombia is a firm favourite among backpackers and holidaymakers alike. Its proximity to North America and low cost of living also makes it a staple for American and Canadian nomads looking to explore on a budget. Cheap flight prices from Europe can also be found depending on the time of year and the sales available.
From this October (2022), digital nomads will be able to apply for Colombia's brand-new digital nomad visa, which as of the time of writing has very simple visa requirements, such as a very low monthly income requirement (one of the lowest we have seen!). We'll be updating this page as soon as the full details are announced!
6) Costa Rica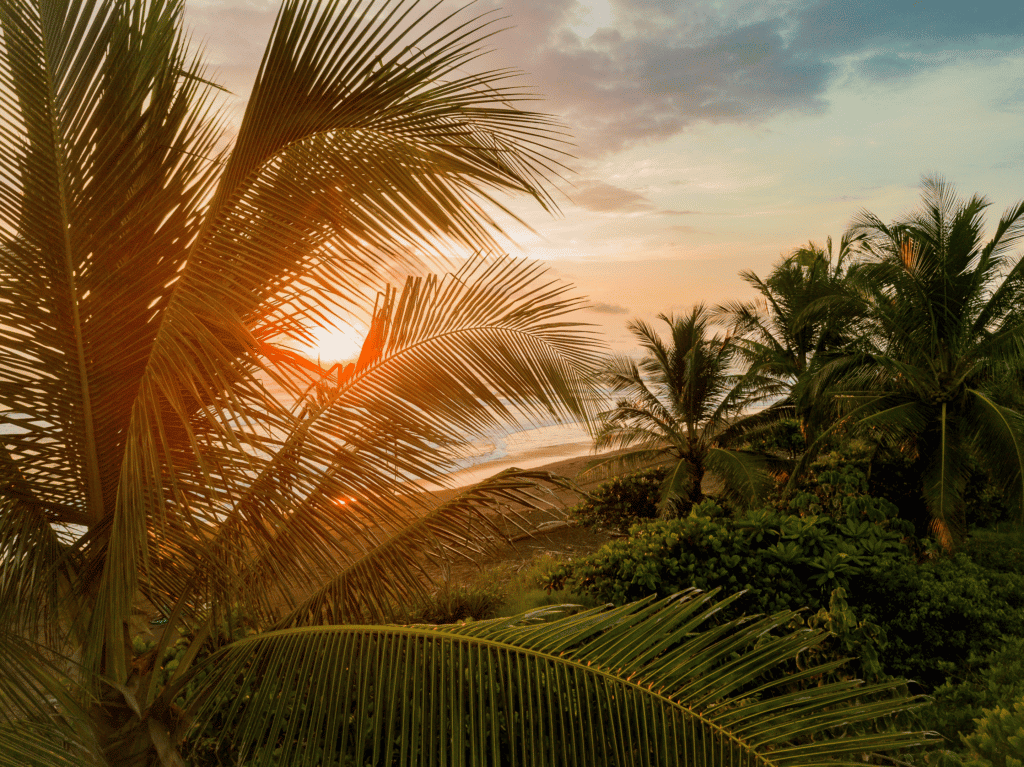 Why not try gallo pinto for breakfast when you visit Costa Rica?
Stay for: Up to one year (with possibility to extend)
Monthly income requirement: €2,900
Cost of living: €1,800 per month
Visa fee(s): €190 plus a small visa application fee
Delve through the treetop canopies of the jungle, scour the beaches in search of treasure, or join in on the music, dance, and crafts… The possibilities are endless in Costa Rica! With a well-established tourism industry, making up around 8% of the country's GDP, you won't be short on things to do, that's for certain.
Costa Rica has been processing its digital nomad visas since July 2022, so we're happy to see another country recently joining the list of those offering a digital nomad visa. The digital nomad visa comes with many of the benefits we love to see, including exemption from paying income tax, the ease of opening up a bank account, and the ability to validate your home driver's licence.
You can learn more about the digital nomad visa, including how to apply, here.
7) Mexico
In addition to Spanish, there are 68 other indigenous languages spoken in Mexico.
Stay for: One to four years
Monthly income requirement: €2,550
Cost of living: €700-1,500 per month
Visa fee(s): Visa (€35) + Tourist card (~€25) + processing administration fee
Mexico has been a true staple among nomads for many years now, attracting remote workers from across the globe. Oaxaca City, Mexico City, and Tulum are just a few of the popular destinations for nomads to visit. Whether you prefer the city life, beach life, or even jungle life, Mexico has it all.
Although not specifically called a digital nomad visa, Mexico offers a temporary residence permit which is aimed toward remote workers and long-stay tourists. The initial stay period is up to one year; however, this can be extended by three years, to a grand total of four years. As a nomad, you can enjoy the very affordable cost of living, reliable and fast internet speeds, as well as Mexico's beautiful culture.
Find out more about Mexico's Temporary Resident Visa here.
8) Spain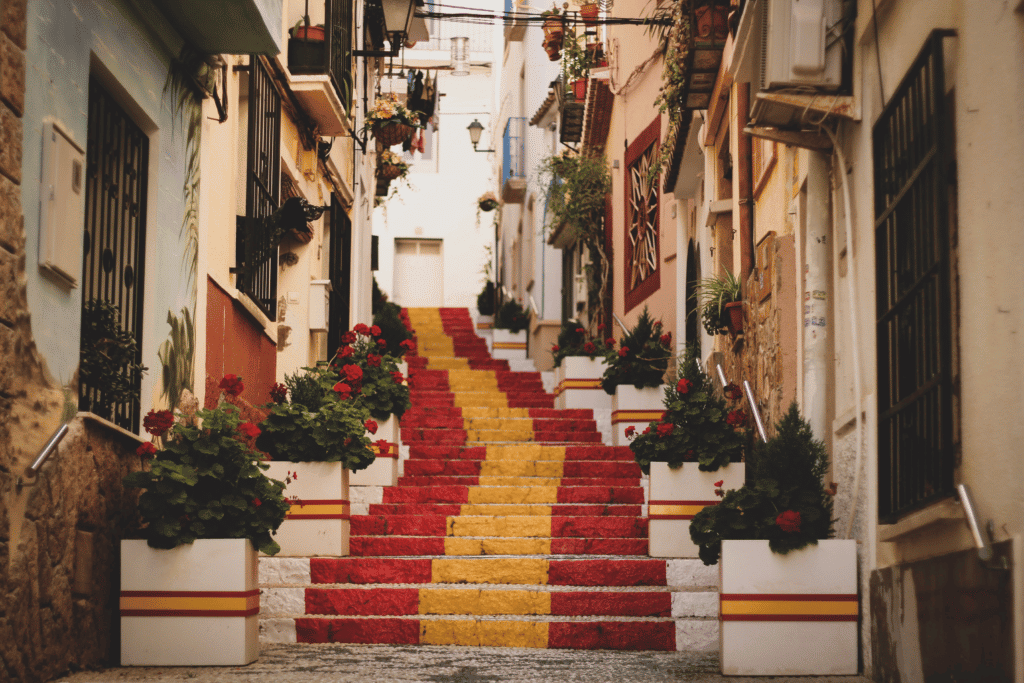 Spanish is the second most spoken language in the world!
Stay for: One year to three years
Monthly income requirement: €1,000 to €3,000 per month
Cost of living: €1,000 to €1,500 per month
Visa fee(s): To be announced
With around 406 million people speaking Spanish around the world, it's fair to say Spain's influence stretches far and wide. Easily accessible from Europe and with many international flights, Spain is a popular destination for digital nomads and remote workers, which has led the authorities to introduce a brand-new digital nomad visa.
The visa is set to be released in September/October 2022, and while some details have not yet been finalized, we expect it to follow a similar path to visas offered by Croatia, Greece, the Czech Republic, and more. Once released, we expect to see even more digital nomads flock to Spain's shores, bolstering the already thriving digital nomad community.
Read more about Spain's upcoming digital nomad visa here.
9) Georgia
Georgia is thought to be the oldest wine-making country in the world.
Stay for: Up to one year
Monthly income requirement: N/A
Cost of living: €600-€800
Visa fee(s): None
Georgia truly is an underrated gem of a country, one that is often sadly overlooked. With absolutely stunning scenery, including dramatic mountains, coasts, and even deserts, it's a nature lover's dream. Once you've done all that walking, you can soak your aches away in the famous sulphur baths and take a sip of local wine… How does that sound?
Sadly, Georgia is currently in the process of phasing out its digital nomad visa, which was introduced in 2020 to combat the financial losses from COVID. However, for nomads still itching to travel to the country, there's still a silver lining, as 1-year visa-free entry can be obtained for visitors from over 95 countries. Combined with the low cost of living, Georgia truly is a backpacker and digital nomad's paradise. With perks like these, what are you waiting for?
10) Saint Lucia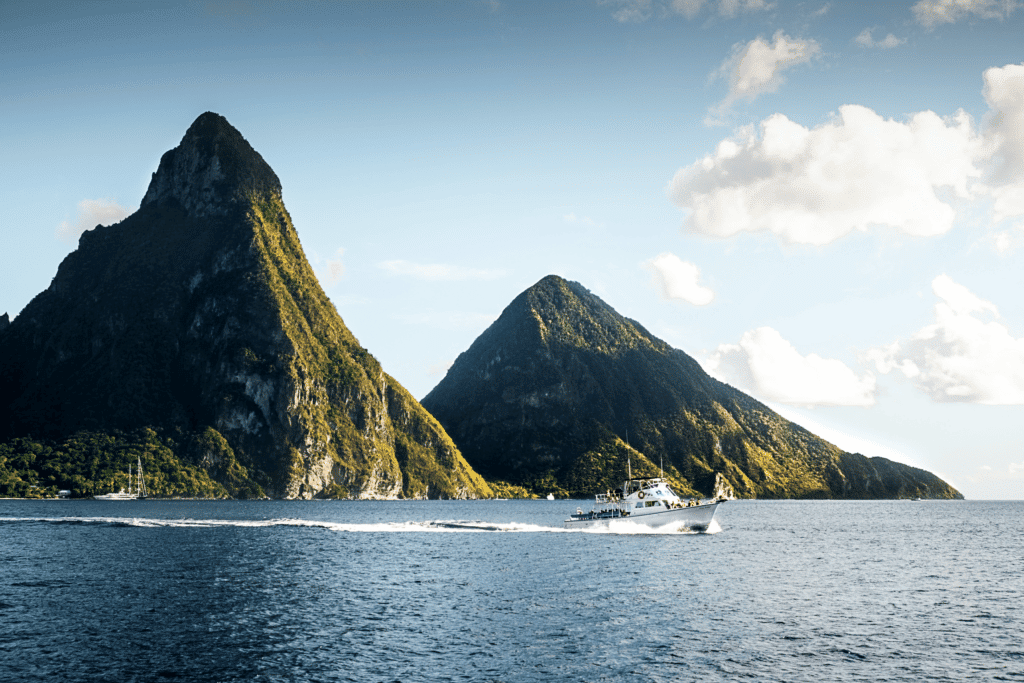 Saint Lucia has the world's only drive-in Volcano.
Stay for: Up to one year
Monthly income requirement: None
Cost of living: €800 – €1000 per month
Visa fee(s): €75
Fancy jetting away to a tropical Caribbean island? Saint Lucia has you covered! From the capital city of Castries to Rodney Bay, there are plenty of destinations to explore in the beautiful country, and we can't help but mention the stunning beaches…
In a far contrast to some countries with a sky-high monthly income requirement for digital nomads (we're looking at you, Iceland!), Saint Lucia's multiple entry non-immigrant visa has zero requirement. As you are not recognized as a tax resident during your stay, you are also not required to pay any income taxes. Sounds like a win-win!
Check out the visa application form for Saint Lucia here.