Blue Tech OceanVision was the winning startup for the Mindelo edition of the Blue Hack contest, which took place in late November. Blue Tech OceanVision is a business idea that aims to develop an underwater simulator as its main product and bring it to the national market. The company's primary goal is to promote it for education purposes, as well as tourism and environmental awareness.
Blue Code and Biomacro were awarded second and third place, respectively.
Focusing on 'blue economy' and nature-based solutions, Blue Hack is an innovation contest that intends to develop locally sourced sustainable solutions that are linked to water resources.
According to the UNDP, islands with the strongest potential regarding these domains should create an environment that benefits from the ideas and creativity of the local communities.
The goal is to help small businesses, entrepreneurs, startups, innovators, and NGOs create sustainable local solutions for the Blue Economy.
The goal is to bring institutions, organizations, and relevant individuals into the conservation process and the process of dealing with challenges that relate to technical capacity, financial and digital inclusion, while promoting ideas, co-creation, prototype making and testing.
Blue Hack's main goal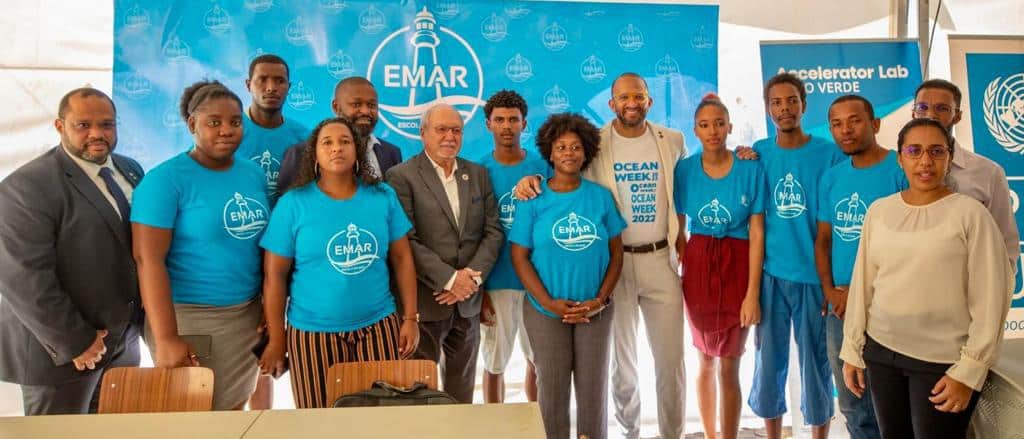 Twenty participants, split into groups of 5 each, one of them present online, worked for three straight days to come up with innovative solutions that can contribute to economic growth and social inclusion, while simultaneously assuring environmental protection as well as ocean and coastal sustainability.
As happened on the other island, the winners were awarded a laptop to help them with their business. Furthermore, the startup will be supported by FAO during the incubation and go-to-market phases.
Blue Hack, an UNPD initiative, promoted by Accelerator Lab, involves sectors such as tourism, fishing, waste management, and biodiversity conservation. It is additionally supported by the FAO—Food and Agriculture Organization of the United Nations and the Mindelo School for the Sea – EMAR.
In the upcoming year, the project will extend its visits to additional islands in the archipelago.