Key takeaways from this article:
The best islands to hike in are: Santiago, São Vicente, Santo Antão and Fogo.
Volcanoes, mountains, lush green valleys… Cape Verde has it all.
Avoid hiking between July and October as humidity and rainfall spikes during this time.
Bring plenty of water and don't forget to take photos!
Why should you hike in Cape Verde?
Made up of ten stunning islands, Cape Verde is a hidden gem for beginner and expert hikers alike. Situated in the Atlantic Ocean, approximately 400 miles (643.74 km) off the coast of West Africa, the archipelago is home to some outstanding and beautiful scenery that makes it a paradise for hikers.
Today, we're showcasing four of the best islands in Cape Verde for hiking. For each island, you'll learn about:
Unmissable landmarks.
Scenic walking routes to try.
Helpful tips for your journey.
We'll also go into detail on travelling between the islands so that your adventure can go as smoothly as possible.
Tip: Pleased be advised that all trail links are rough guides to where the trails begin and end. Information on trail length and time required may differ.
Where to hike on Santiago
Home to the capital city of Cape Verde, Praia, Santiago is the most populated island in Cape Verde. Featuring stunning mountains, with the highest peak being Pico de Antónia, you'll certainly give your calves a good workout walking these trails.
From Praia on the southern side of Santiago island, to Tarrafal in the north, there are many different routes that will make your walking holiday extra special.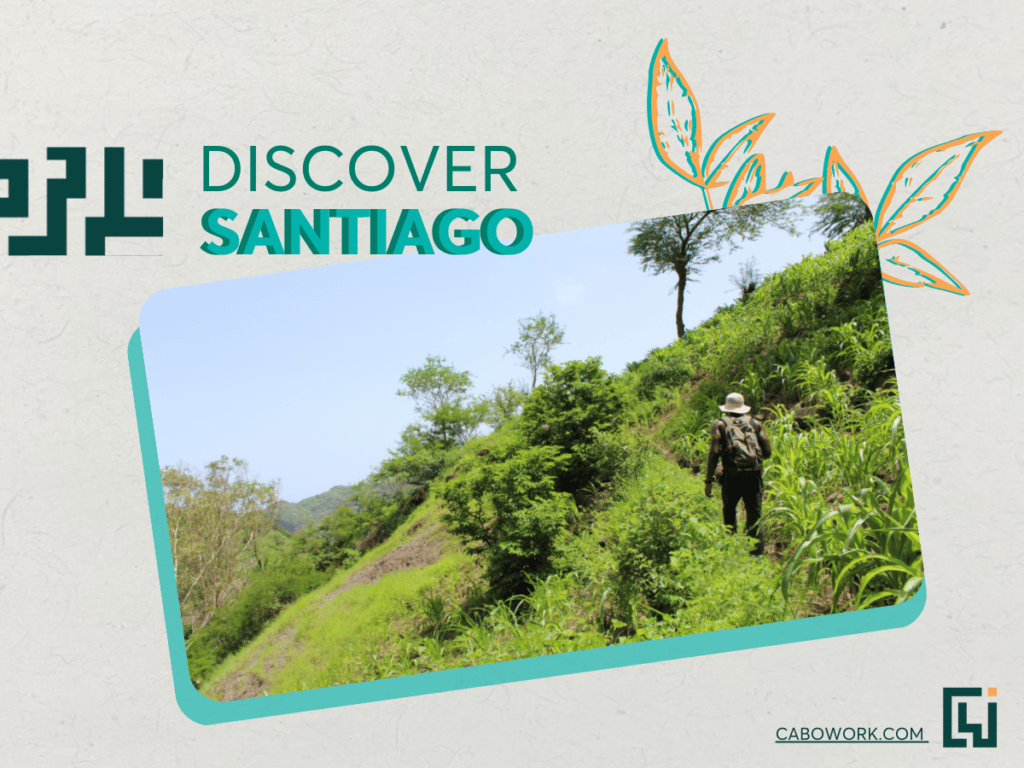 Sights to see:
Praia
Landing in Praia's airport, Nelson Mandela international airport, you'll work your way into the bustling city of Praia, where you'll find locals and tourists sipping coffee at the many cafés, as well as traders showcasing their wares at the markets.
Praia is a fantastic city that offers a refreshing break away from the (already refreshing) time spent relaxing at the beach.
Tarrafal
Where Praia is the busy capital of the island, Tarrafal is very much the opposite, with a calm and chilled-out atmosphere to be found. Come nightfall, live music spills out onto the streets from the local bars which form an important part of the community.
Cidade Velha
Translated from Portuguese as the 'Old City', Cidade Velha was the first place to be settled in Cape Verde and is officially recognised as a UNESCO World Heritage Site.
Cidade Velha is also one of the seven wonders of Portuguese origin in the world. For those who love a taste of history, you'll enjoy a trip to Cidade Velha.
Popular hiking routes on Santiago:
Cidade Velha / Vale Ribeira Grande de Santiago
This easy and very green route through the valley of Cidade Velha is perfect for beginners, and is a perfect change of scenery in the dry season. At only a 20-25 minute drive out of Praia, it's quite straightforward to take a taxi here or drive yourself.
Click here to view the trail map.
Serra do Pico de Antónia National Park
A more challenging, yet exceptionally rewarding route is to hike through the Monte Tchota national park and up the Pico de Antónia. This is the perfect route for experienced climbers who are looking to explore stunning scenery and experience fantastic views.
Click here to view the trail map.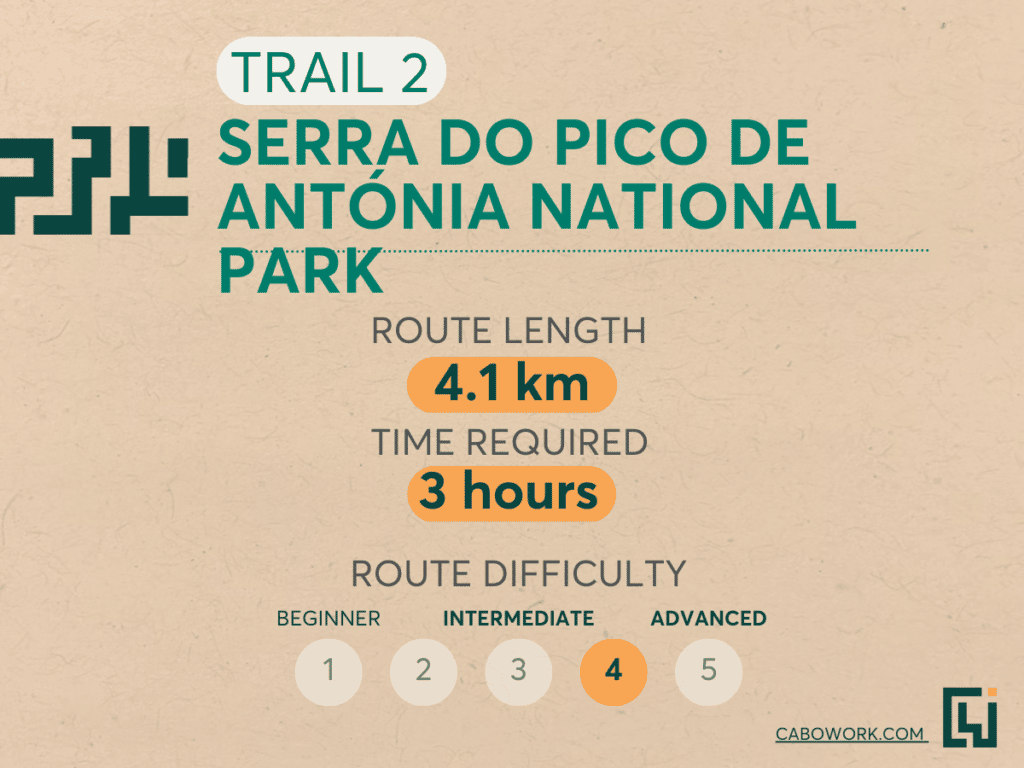 #Fun Fact: First visited in 1460 by António da Noli, Santiago was officially settled in 1462 by da Noli and members of his family.
Where to hike on São Vicente
One of the most underrated islands in Cape Verde, São Vicente is often overshadowed for the majority of tourists by Sal and Boa Vista, who do not often choose to venture further beyond these two islands.
However, if you're up for an adventure and can't wait to see some spectacular scenery and experience the vibrant culture, then São Vicente may well be the island for you.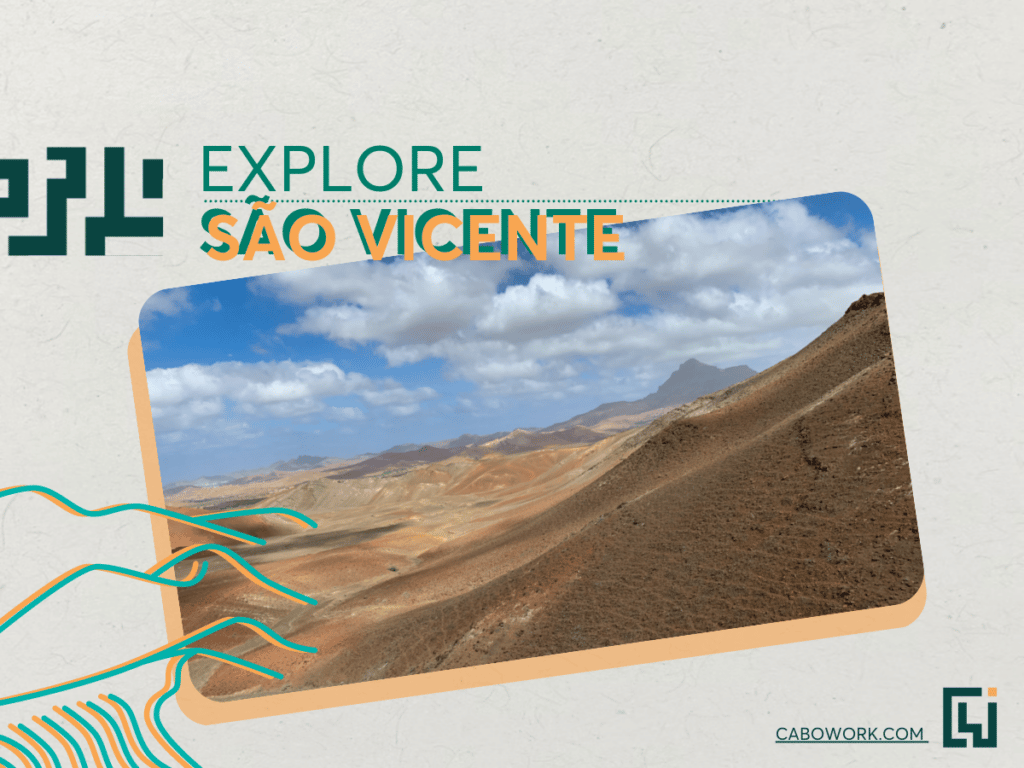 Sights to see:
Mindelo
Undoubtedly, the city of Mindelo is the cultural capital of Cape Verde. Home to the yearly festivals and carnivals that fill the city with colour and music, you can't visit São Vicente without spending time in this beautiful city.
Baía das Gatas
Famous for its music festival held on a full moon weekend in August, Baía das Gatas is widely recognised as the most popular music festival in Cape Verde.
Outside of the main event, the area is usually quite empty, making it a great area to explore if you want a break away from the bustling city of Mindelo. There's also the green lagoon located here, which is just waiting for you to explore it!
Laginha Beach
The most popular beach in São Vicente, Praia da Laginha is an easily accessible, beautiful turquoise beach in Mindelo with very little current. This makes it one of the best places to rest and relax after a long hike, and we won't blame you if you choose to have a cocktail or two to celebrate!
Popular hiking routes on São Vicente:
Monte Verde
The green mountain (Monte Verde) is the highest point in São Vicente, where the views are unmatched. Verdant green scenery dominates the landscape here, providing a refreshing view that makes the hike all the more worth it!
You can even take a collectivo (shared taxi) from Mindelo to get there (Praça d'Estrela).
Click here to view the trail map.
São Pedro
A popular and easy route for beginners, this route begins close to the coastal village of São Pedro, where you can experience some fantastic coastal views while enjoying your hike.
Click here to view the trail map.
#Fun Fact: The annual Carnival is held in Mindelo in February/March every year. If you are lucky enough to be travelling there at this time, we highly recommend you check it out!
Where to hike on Santo Antão
Santo Antão is one of the more rural and local islands in Cape Verde, but you shouldn't let that stop you from enjoying the fantastic scenery, hiking routes, as well as the sugar cane and coffee plantations to be found there.
Santo Antão is actually the second-largest island in the archipelago, just behind Santiago. As there is no airport to be found on the island, you'll need to travel by ferry from São Vicente (Mindelo) to Santo Antão (Porto Novo).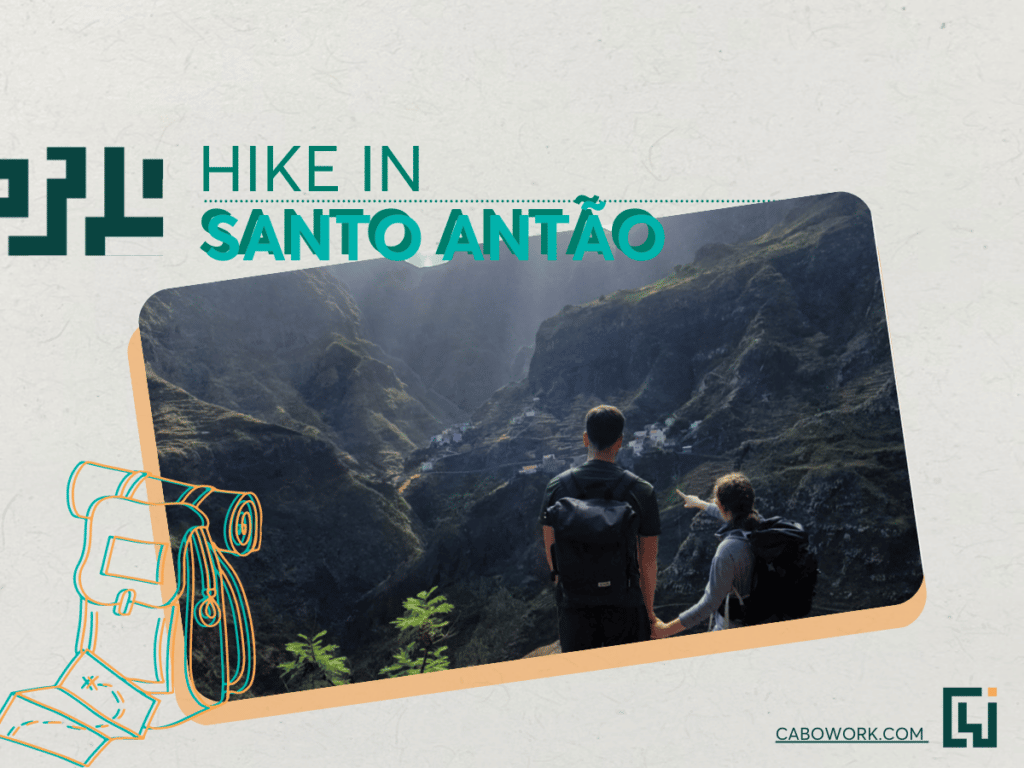 Sights to see:
Porto Novo
Situated on the southeast coast of Santo Antão island, Porto Novo is the most populated city on the island, and is where you will arrive when travelling to the island.
You'll get a great taste of the local culture as you walk the street of the city, with the steep, green mountains dominating the landscape.
Ponta do Sol
During your travels through Santo Antão, we highly recommend visiting Ponta do Sol, the northernmost city in Santo Antão. This is an incredibly scenic part of the island, with fantastic coastal views as well as easy access to trails through the mountains.
Ponta do Sol is also technically the most touristic area of the island, however not anywhere near the same degree as Sal or Boa Vista.
Ribeira Grande
A major hub for hikers travelling through the island, there are countless trails to be followed starting from Ribeira Grande. A small city located close to Ponta do Sol, Ribeira Grande should definitely be on your list when planning a hiking trip on the island.
In Ribeira Grande, you'll experience views that are unmatched anywhere else in Santo Antão.
Popular hiking routes on Santo Antão:
Valle de Paúl
Almost otherworldly views are possible when hiking the Valle de Paúl. There are a few routes which you can take from here, however one of the most popular is to travel through the valley starting at Cova, a volcanic crater.
This trek will end at Cidade das Pombas and take approximately six hours to complete. You'll want to bring your camera for this one!
Click here to view the trail map.
Cruzinha to Fontainhas/Ponta do Sol
From the sound of the sea to the views of the mountains, this hike offers something for everyone and is highly recommended when you are staying in Santo Antao!
Starting at Cruzinha, the walking trail winds through smaller populated villages where you can sit and have a cold drink as you pass by.
Click here to view the trail map.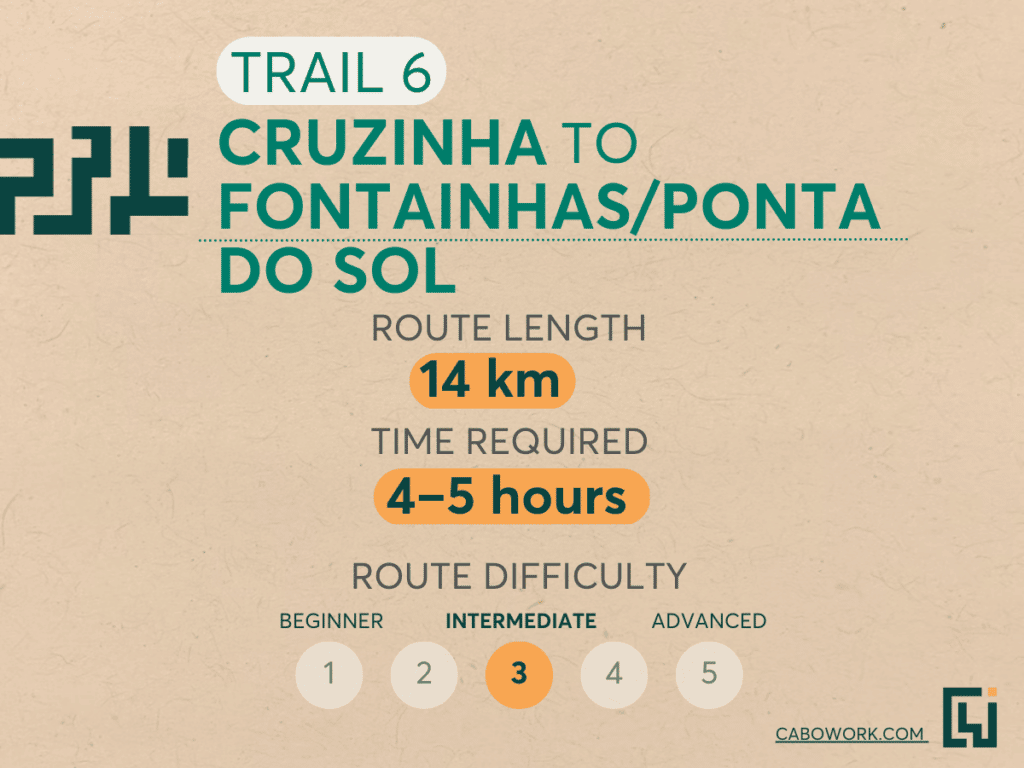 Corda to Coculi
Not one for the faint of heart, this trek from Corda to Coculi lasts approximately three hours, and will guide you through terraced fields of crops and steep descents.
This is one of the more remote hikes, so it'll also help if you know a few phrases of the local language to get by—check out our article here to learn some for yourself!
Click here to view the trail map.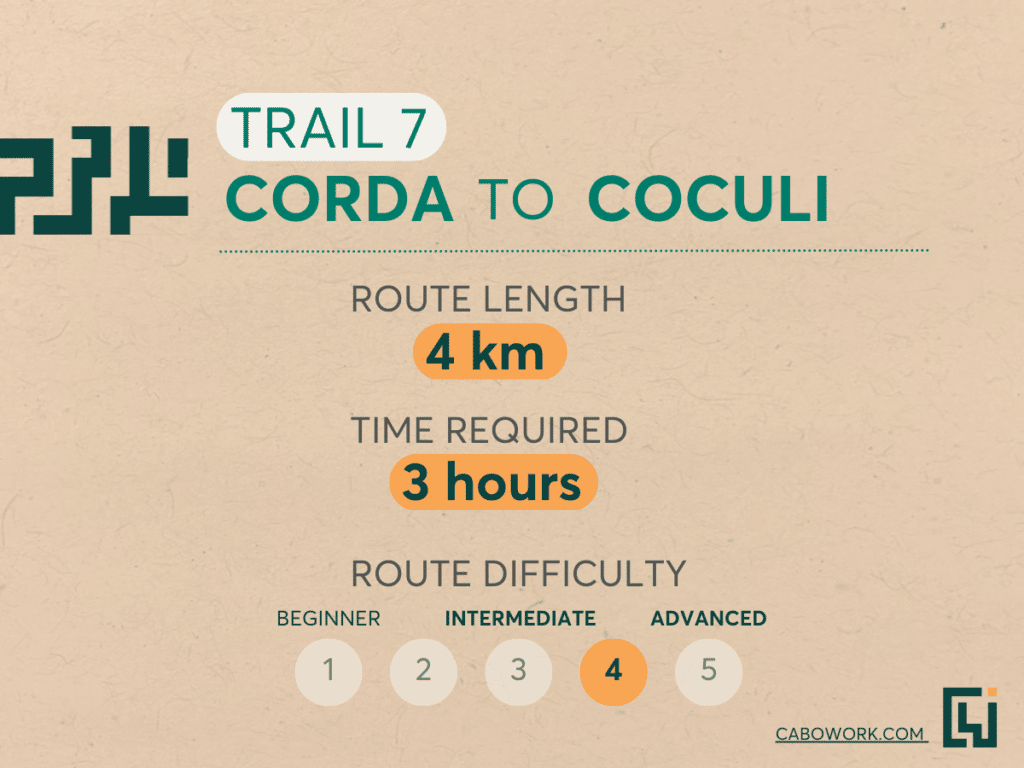 #Fun Fact: Plenty of crops are grown on Santo Antão island, including coffee, sugarcane, bananas, and oranges!
Where to hike on Fogo
Home to an active volcano that is also Cape Verde's highest point, Pico do Fogo, Fogo island is popular with international hikers for its breathtaking views, volcanic craters, and the sense of adventure it provides.
Due to the volcanic soil, some good farmland can be found in the Caldeira, and some locals reside there despite knowing that the volcano will, one day, erupt again.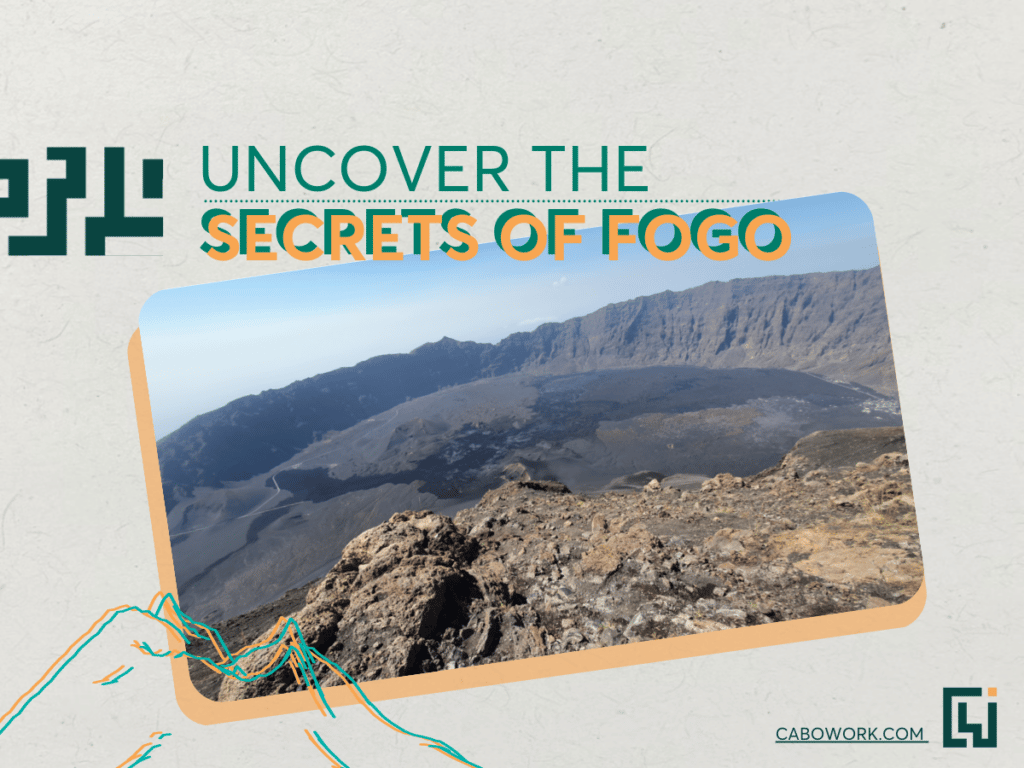 Sights to see:
Pico do Fogo
At 2,829 metres high, it's hard to miss the Pico do Fogo volcano. Most make the trip to Fogo just to hike the mountain alone. Even if you choose not to hike it, it's still a breathtaking sight creating a memory that you are sure to treasure afterwards!
Ponta da Salina
In stark contrast to the white sandy beaches of many other islands in Cape Verde, Ponta da Salina features black, coarse sand and is a beautiful, although quiet area in Fogo.
If you find yourself with extra time to explore the island, we recommend stopping here for some of the interesting rock formations and to chat with the locals.
Popular hiking routes on Fogo:
Pico Do Fogo
As the star of the show for the island of Fogo, we couldn't exclude this one from our list of popular hiking routes. Climbing the Pico do Fogo takes approximately four to seven hours, depending on your level of fitness, however the view from the top is definitely worth the climb.
Click here to view the trail map.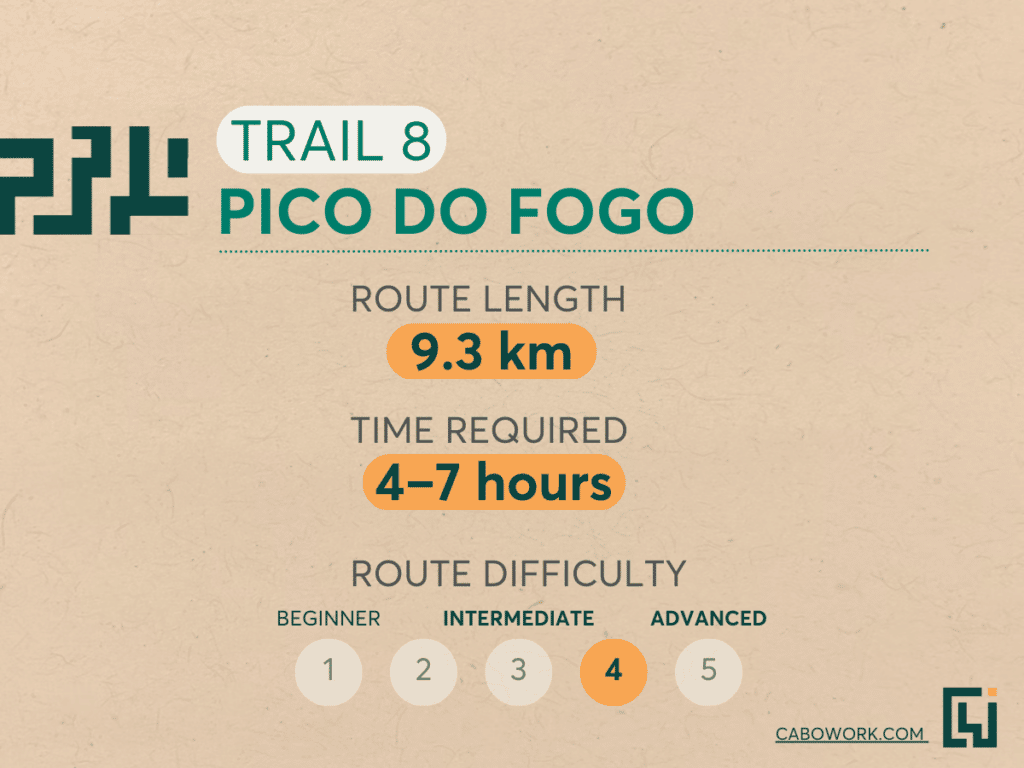 Mosteiros to Chã das Caldeiras
Starting at the city of Mosteiros on the northeastern side of Fogo, this trail winds through local plantations before giving way to the dramatic volcanic landscape. All along the way, you'll see stunning views of Pico do Fogo looming overhead, as well as the fertile valleys that thrive as a result of the nutrient-rich soil.
Click here to view the trail map.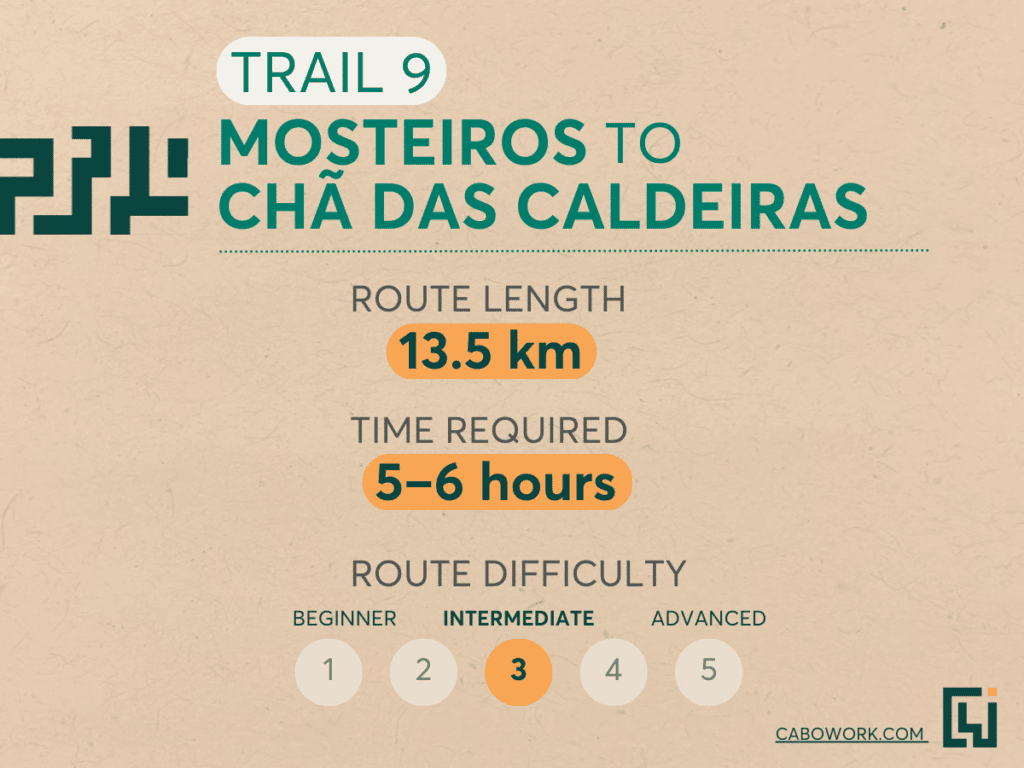 #Fun Fact: A flight from Praia to São Filipe, Fogo, takes approximately 30 minutes.
How can I travel to each island?
If you decide you'd like to travel between islands during your trip, then it's important to be aware of the transport options available, so you can make an informed decision.
The fastest method of travel is to arrange internal flights; however, this is also the most expensive and some islands, such as Brava and Santo Antão, do not have airports.
On the other hand, it is possible to travel between each island by ferry, although this option will usually take longer than flying.
To learn more about the interisland travel options available, have a look at our article here.
#Tip – Don't forget to get some travel insurance! In the event of an accident, it can be a lifesaver.
When should I visit Cape Verde for hiking?
The best time to visit Cape Verde for hiking is between November and April because of its temperate climate. During this time frame, you'll experience less of the wet season which runs from July through October and more of the sunny dry season with average temperatures ranging from a cool 20 °C up to a comfortable 25 °C.
Whether you want to take on a multi-day trek, adventure across the island or just take in some beautiful scenery, visiting Cape Verde during these months will be sure to give you an unforgettable experience!
How to stay safe while hiking
Hiking in Cape Verde can offer some of the most spectacular views, but it is important to take certain safety precautions before embarking on your journey. The terrain in Cape Verde can be unpredictable and challenging, so it is best to plan ahead and make sure you are prepared for any eventuality.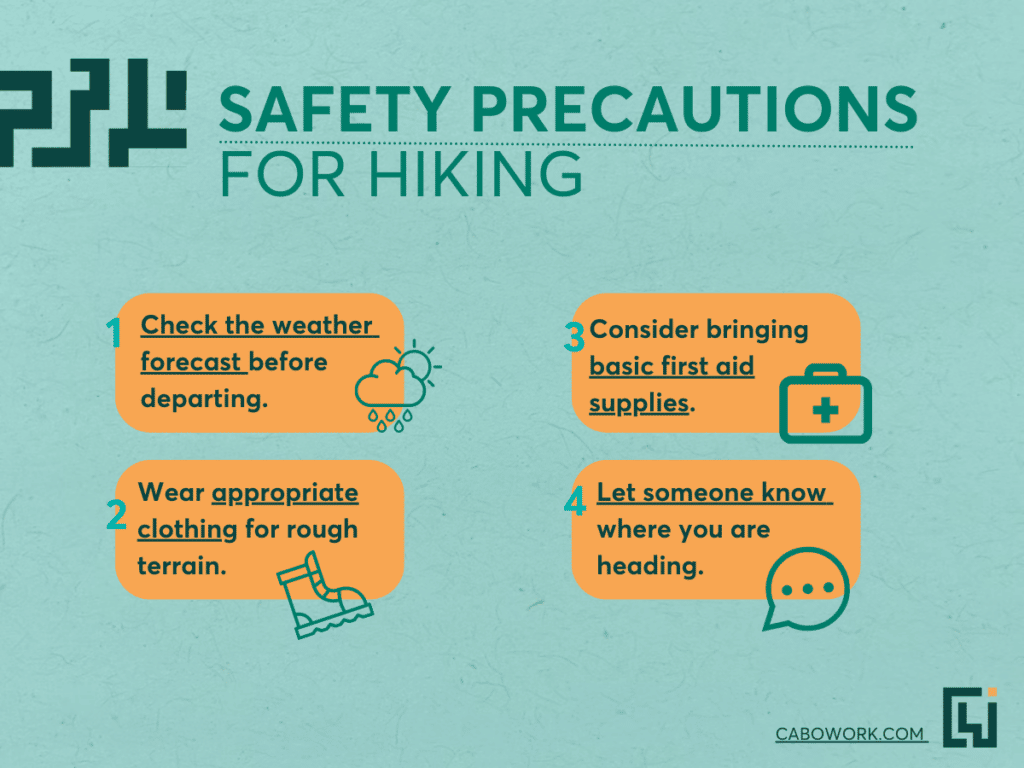 It is also important to check the weather forecast as well as conditions on the ground before setting off. Wear appropriate clothing, including sturdy boots and a hat or cap, and bring plenty of water with you.
Be aware that there may not be access to medical care if needed, so consider packing basic first aid supplies such as bandages, antiseptic cream, painkillers, plasters etc.
Lastly always let someone know which route you'll be taking and when you expect to return, so they can raise an alarm if necessary.
With these considerations taken into account hiking in Cape Verde promises many rewarding experiences!
What will I see while hiking?
Hiking in Cape Verde offers a unique opportunity to explore the rich and diverse natural environment of the archipelago. You'll find trails that will lead you through lush valleys, across rugged mountainsides, and along stunning coastlines.
Along the way, you may encounter some of the local flora and fauna that make up this fascinating landscape. The islands are home to many species of birds such as falcons, eagles, flamingos, storks, seagulls and cuckoos; while lizards and frogs can be found amongst the foliage on land.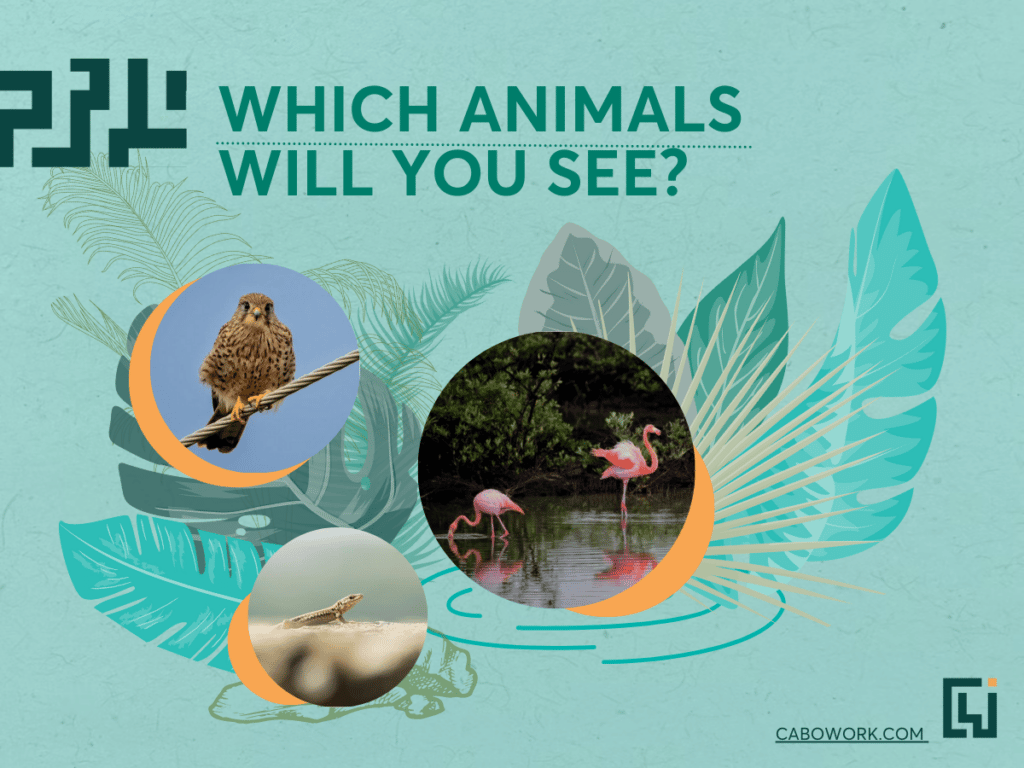 A wide variety of flowering plants also thrive here, including hibiscus flowers which are often used to make traditional herbal teas. Armed with a sharp eye and your camera, you'll certainly take some great photos of Cape Verde's wonderful flora and fauna.
What are some local customs to observe while hiking?
When hiking in Cape Verde, it is important to be aware of local customs. Respect the people you encounter along your journey and show appreciation for their hospitality when shown.
If visiting a village, ask permission before taking photographs and offer to pay for any services or goods purchased as a sign of respect.
Additionally, make sure you stick to established trails so as not to damage the environment or disturb wildlife habitats. Adhering to these basic guidelines will ensure your trip is enjoyable and respectful towards local culture!