Two technical courses are currently taught in Sal Island, relating to cooking and pâtisserie, and bar and restaurant. The two courses last for eight months and are aimed at young people who only have education up to eighth grade, are unemployed, and come from families who are struggling financially.
The TUI Academy initiative, which has already been financed for the next three years, focuses on youths from the islands of Boa Vista and Sal. These are the priority areas, as mass tourism is mostly focused on these islands."But we are open to receiving young people from other islands, who may fit the profile and who are willing to relocate to Sal and attend the training", explains Vera Martins, representing TUI, in an exclusive interview with our digital platform.
Candidates must be between the ages of 17 and 25, be Cape Verdean, or be an official resident of Cape Verde to join the program.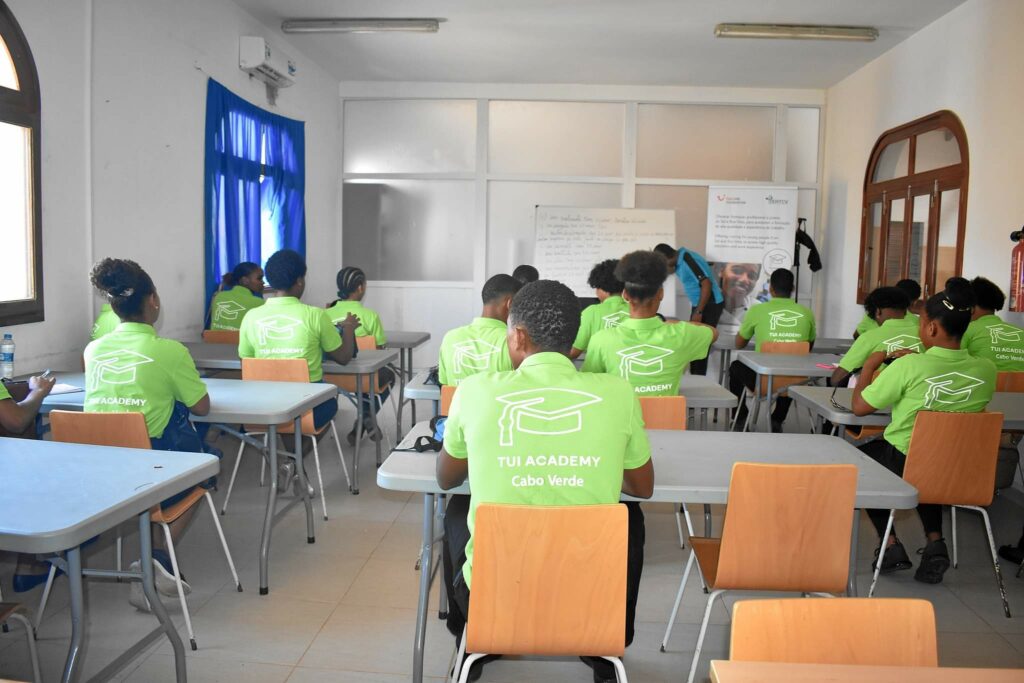 "We did our research and concluded that a high percentage of young people in Sal island leave school very early in life, which makes it difficult to find a stable job", she defends.
"Furthermore, we wish to promote positive discrimination for young women, support young mothers with small children, giving them a subsidy that pays for their daycare so that they can go to school without having to worry about where to leave their kids", Vera says, while also informing us that the organization aims to have 70% females as the target audience.
Beyond the School of Tourism and Hospitality, responsible for teaching the courses, the international organization partners with the "África 70" community association, which promotes several social programs in Zone África 70, one of the most deprived areas on Sal island.
"The NGO África 70 is with us, committed to mobilizing young people towards an education, since we know that people aren't always willing to join programs that promote their empowerment", claims Vera Martins.
TUI also managed to mobilize, for this project, all the hotel institutions on Sal island. "Not only the ones belonging to the TUI group. We reached out to the other hotels to know what their training needs were, and each one of them embraced the project and replied promptly to our questions".
TUI ACADEMY – THE TRAINING PLAN
TUI Academy chose to bring the Dual System to Sal, a pilot project on the island, where teaching places a heavier emphasis on the practical component.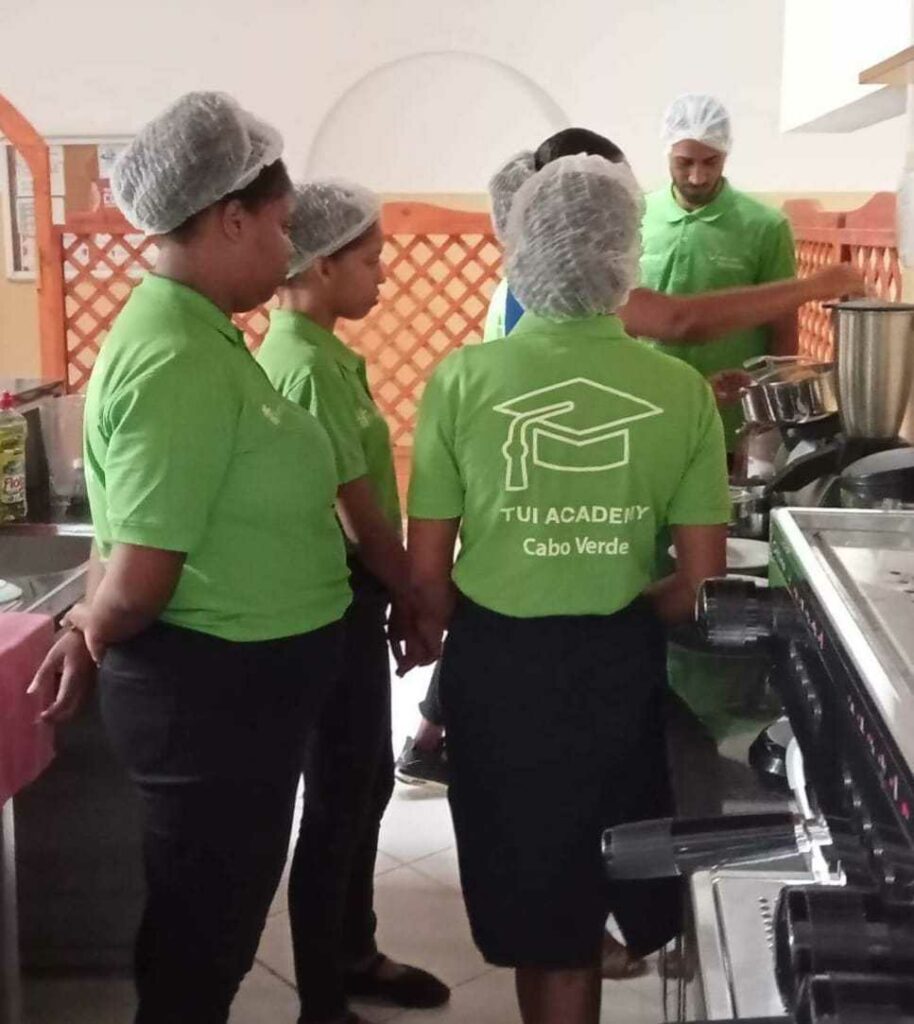 "We guarantee 30% of the training in-class, and the remaining 70% is concluded in the hotels, where the students spend 5 out of 8 months of training, and where they are accompanied by a tutor, in this case the hotel's kitchen chef", explains our interviewee. "We also want to reinforce the teaching of soft skills and foreign languages".
After completing eight months of training, students will be able to intern in hotels for six months, and receive a certificate of course completion, as well as a professional card, required by law in Cabo Verde.
TUI Care Foundation was created by the TUI Group with the intent of working on projects that build towards developing Cape Verde as a touristic destination in relevant areas such as the blue economy, green economy, sustainability, education, and others.