The African Caribbean – An underrated digital nomad destination.
The digital nomad community is always itching for new places to visit, things to do, and people to meet. The problem is, that many of these incredible sites mean you need to travel halfway around the world, away from family and close friends.
We'd like to introduce you to a hidden gem that is on the way up with remote workers, providing all the amenities that you need to live your ideal digital nomad lifestyle. What's more, those with a home base in Europe will be delighted to know that flight time to Cape Verde is in the single digits, rather than double.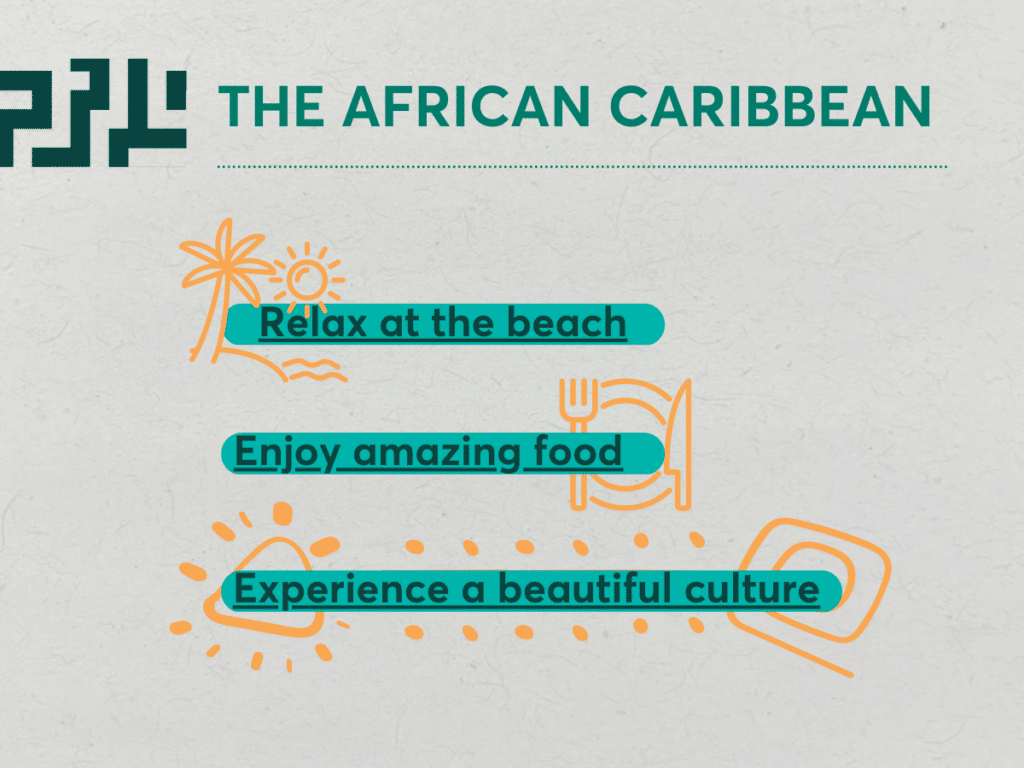 You should visit Cape Verde if you like:
Relaxing at the beach
Adventurous activities
Scrumptious food
Interacting with friendly locals
Fantastic weather
Beautiful culture
You should avoid Cape Verde if you like:
Hours upon hours of flight layover time
Overcrowded and overpopulated cities
A daily dose of PM2.5 pollution
Spending countless $$$ on flights
Where (and what) is Cape Verde?
You're forgiven for not knowing where Cape Verde is – in fact, many people would struggle to place a pin on a map if they were asked to. For those who do know, their idea of the country might be little more than a holiday resort destination.
So let's explore these wonderful islands with Cape Verde 101: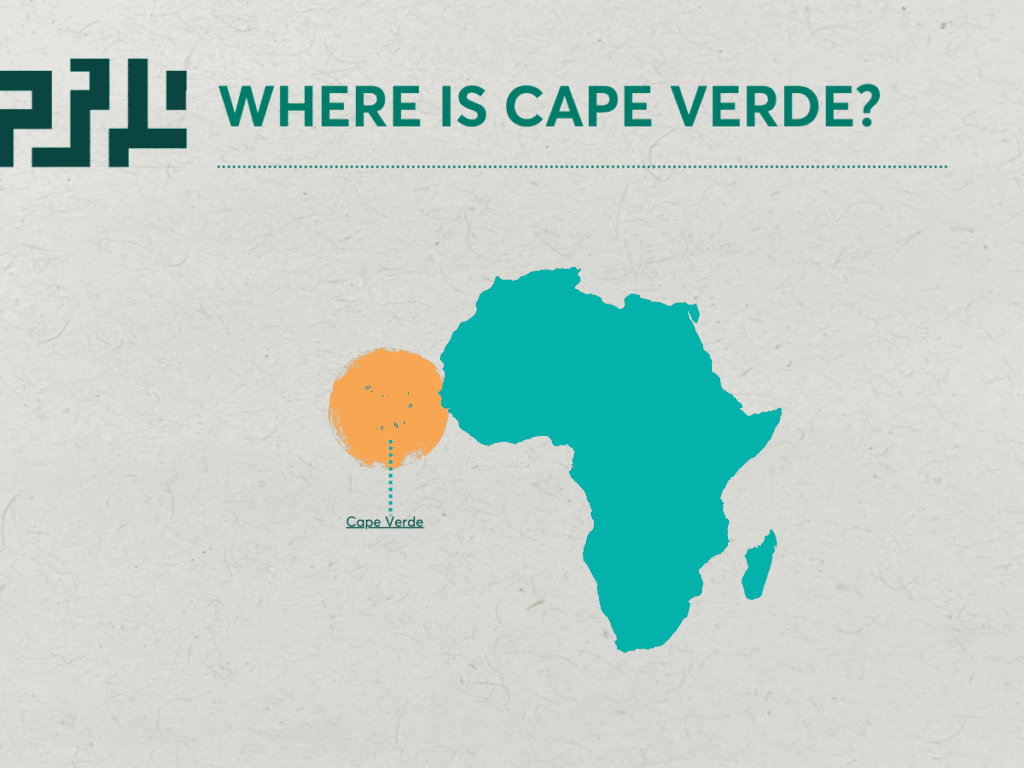 Cape Verde is a beautiful archipelago around 400 miles west of West Africa, consisting of ten islands, nine of which are inhabited. Not only is it a great digital nomad destination, but it's been popular with tourists from around the world for many years now.
However, the history of the islands goes much deeper, and the culture is much more vivid than you may think.
Tracing its history all the way back to the 15th century, when Portuguese explorers first colonised the islands, the rich culture of Cape Verde comes from the integration of two distinct cultures, Portuguese and West African.
Nowadays, that cultural integration can be found in the food that is cooked, the language that is spoken, the architecture of the buildings, and so much more.
The average flight time from Lisbon to Sal airport takes 4 hours and 10 minutes, plenty of time to sneak in a film or two.
Did you know: Cape Verde was Charles Darwin's first stop on his voyage with the HMS Beagle?
Why should digital nomads visit Cabo Verde?
With so many incredible destinations for digital nomads to visit around the world, why should Cape Verde be at the top of your list? Well, let's find out!
It's not oversaturated with remote workers
We love remote workers. In fact, we're remote workers too! However, there is something to be said for areas becoming 'too mainstream' in the digital nomad community, which often leads to a rising cost of living and the loss of a 'local' feel.
Cape Verde is absolutely full of local feel, yet still has the core infrastructure that digital nomads seek: good WiFi, places to work (see our next point!), new areas to explore and more.
For those who have an adventurous streak, we highly recommend learning more about the islands – why not read our recent article:
There are plenty of areas to work
Some digital nomads love the idea of working from a cosy café, with the aroma of roasting coffee suffusing the air, others prefer the idea of dedicated digital nomad coworking spaces. The good news? Cape Verde has both!
While coworking spaces in Cape Verde are not found on every corner, there are still locations where you can work, although this does depend on the island you choose to live on. On the other hand, you'll find cafés that you can work from scattered across all of the inhabited islands.
Of course, you can also opt to take your work outside (now is your chance to get that working from the beach selfie).
Enjoy a strong mobile data and WiFi connection
Another important consideration for those on their digital nomad journey, naturally, is how good the internet connection is. With Cape Verde being a very diverse country, with many rural areas, you might expect there to be little to no phone signal; however, we're happy to say that's not the case!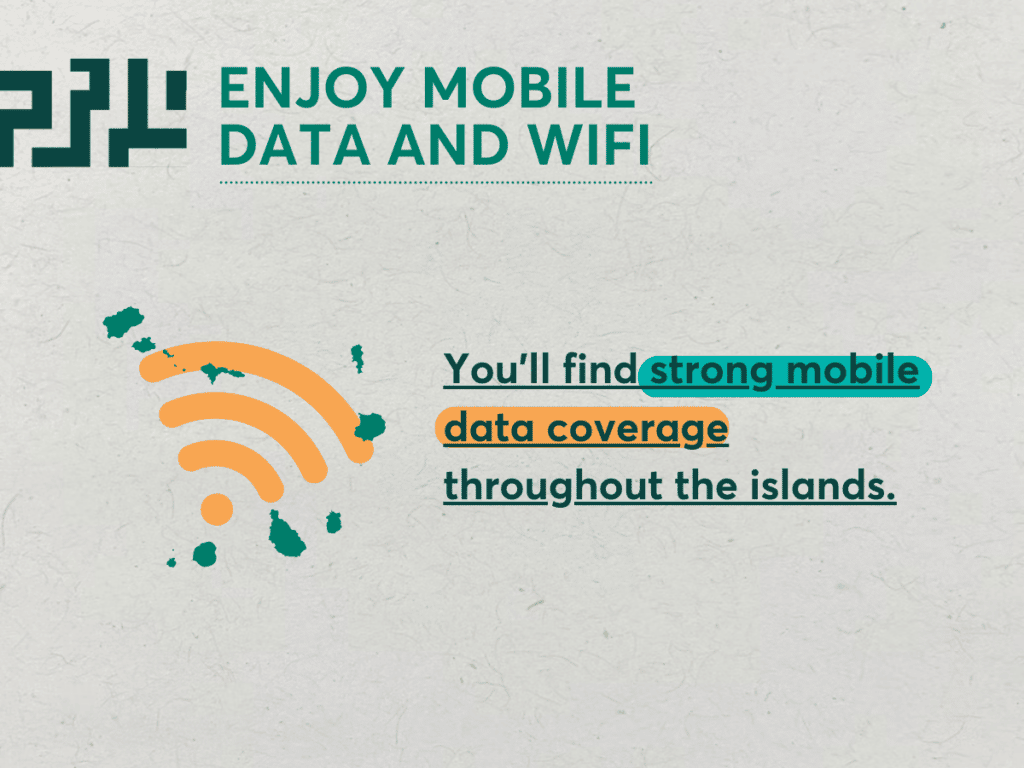 Over 98% of the islands receives minimum 3G coverage, with 4G being the standard across the majority of the islands. This makes it easy to use mobile data when WiFi isn't available, ensuring you're online when you need to be.
See our latest article on SIM cards and WiFi in Cape Verde to learn more.
Is Cape Verde accessible to digital nomads?
Aside from the short flights from Western Europe, Cabo Verde is considered an accessible country for a variety of other reasons.
The country has been developing its tourism industry for many years, meaning that both the population and infrastructure on Sal and Boa Vista islands are very accepting towards foreign tourists. Of course, travelling further afield to the other islands has its benefits, however there may not be as many international goods and services available that one would be used to back home.
English is also recognized and widely spoken on the more tourist-driven islands, however the national languages of Cape Verde are Cape Verdean Kriolu and Portuguese.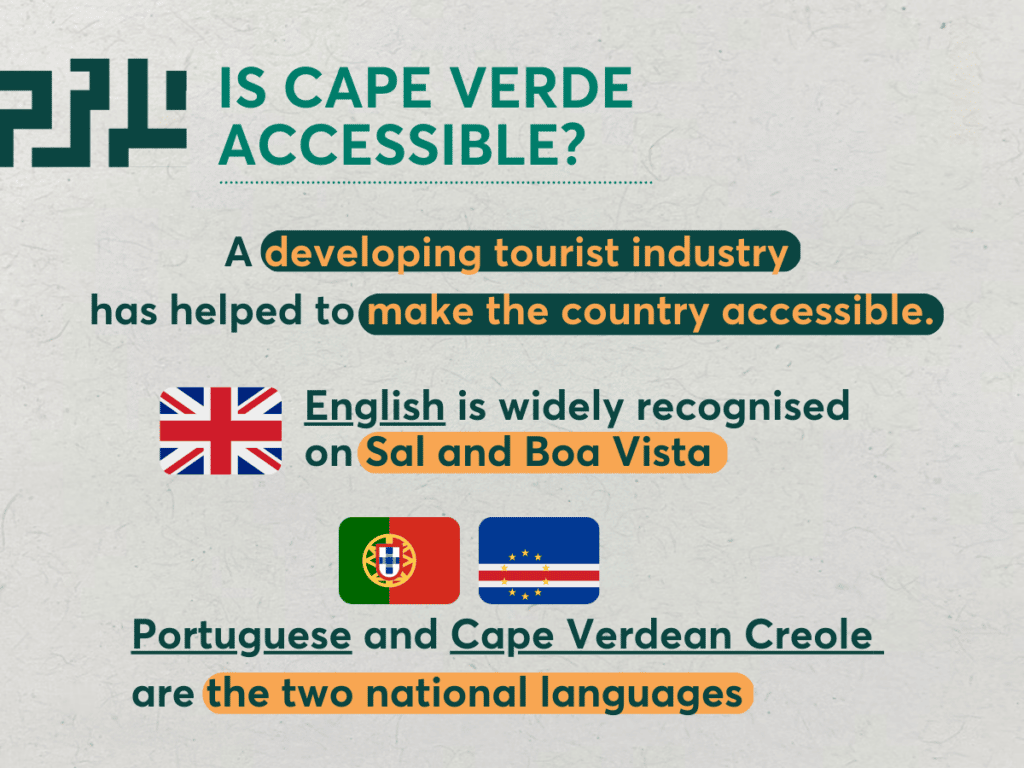 All of these factors combined means that Cape Verde has the makings of a very popular digital nomad destination, meaning there's never been a better time to visit and explore the wonderful islands.
Do you need a visa to visit Cape Verde?
Selecting a country with the right visa program is important when choosing to stay for a longer period of time. While more and more countries are offering fantastic digital nomad visas with low monthly income requirements, the overall number of countries offering this benefit is still quite low.
You'll be pleased to know that Cape Verde is not only accepting towards digital nomads, but also offers a fantastic incentive in the form of the Remote Working Program, a six-month visa designed for digital nomads, with the potential to extend to one year.
There are also other visa options available – including the ability to apply for a 90-day visa at your local embassy. You can also enter the country without a visa for up to 30 days.
Discover the options available to you by checking out our article on Cape Verde's visa options.
Where can I stay in Cape Verde?
With Cape Verde being an archipelago, there is a lot of diversity between the islands, both in the geographical and structural sense. While popular islands such as Sal and Boa Vista can be a good choice for those looking for a more international place to live, there are also plenty of fantastic islands, such as São Vicente and Santiago, which offer a truly local feel.
Let's take a look at some areas where you may like to live:
Santa Maria, Sal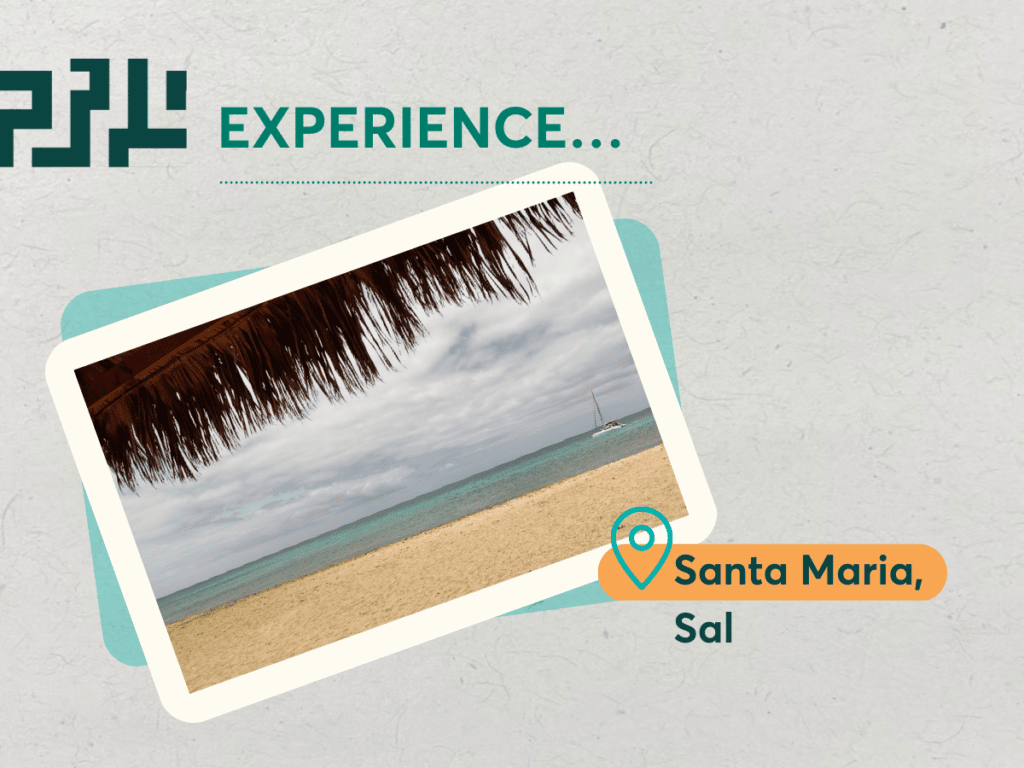 The most popular destination for international tourists, Santa Maria is located in the southern part of Sal island and is developed with tourism in mind. You'll find the widest selection of international restaurants, bars, and hotels available anywhere else in the archipelago. However, this does make it one of the more expensive areas to live, especially during the high tourist season.
Check out our top ten reasons to move to Santa Maria!
Sal Rei, Boa Vista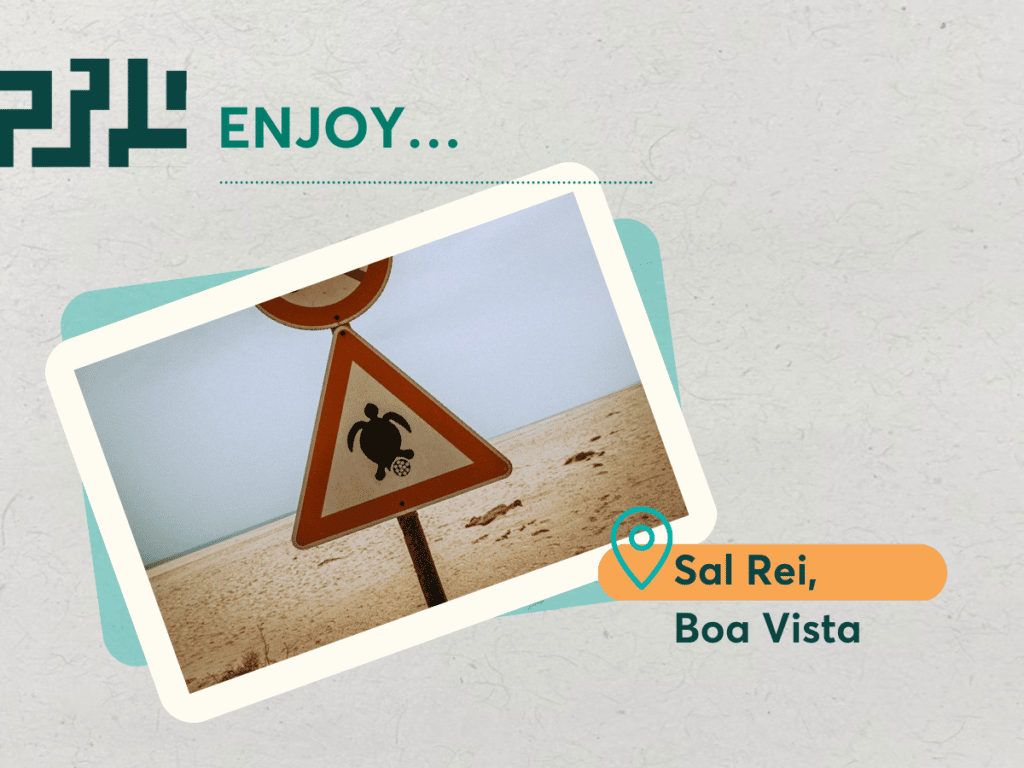 Another popular destination for tourists is Boa Vista, often seen as the quieter alternative to Sal. The capital of the island, Sal Rei, is situated on the north-west end of the island and is undoubtedly the most popular area on the island for tourists, although it is still quieter in comparison to Santa Maria.
Praia, Santiago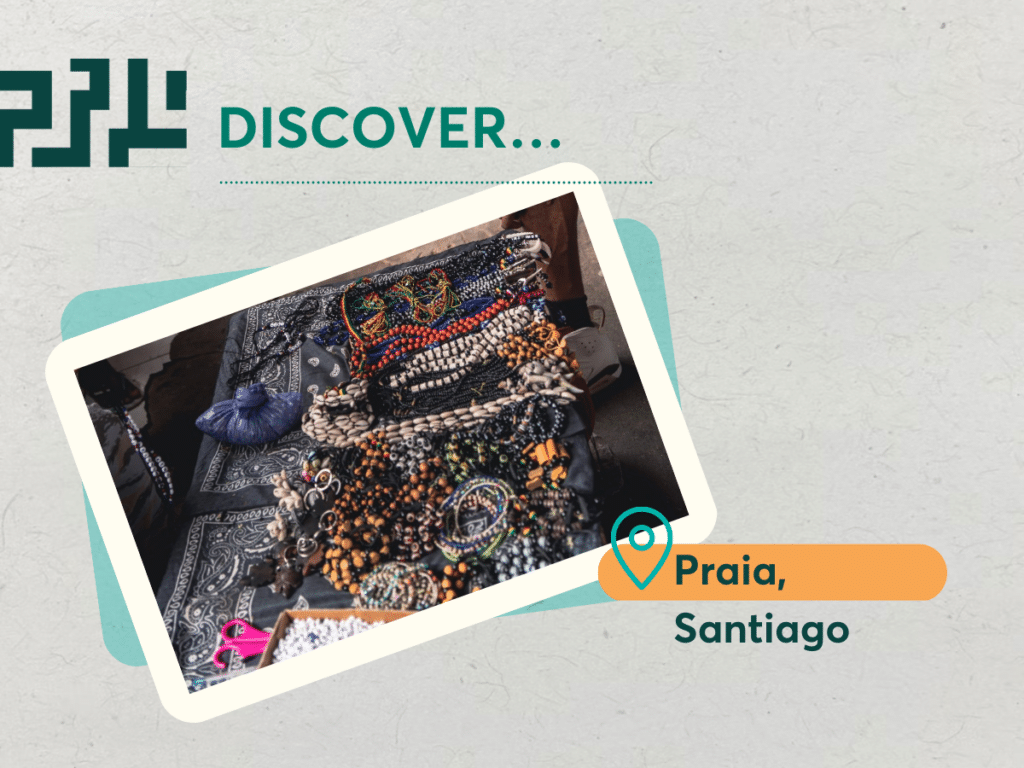 For a more local feel with a busy city culture, we recommend you check out Praia, the capital city of Cape Verde. Situated on southern Santiago, the biggest island out of the Cape Verdean archipelago, Praia is home to bustling city streets, local street markets, coworking spaces and more.
Tarrafal, Santiago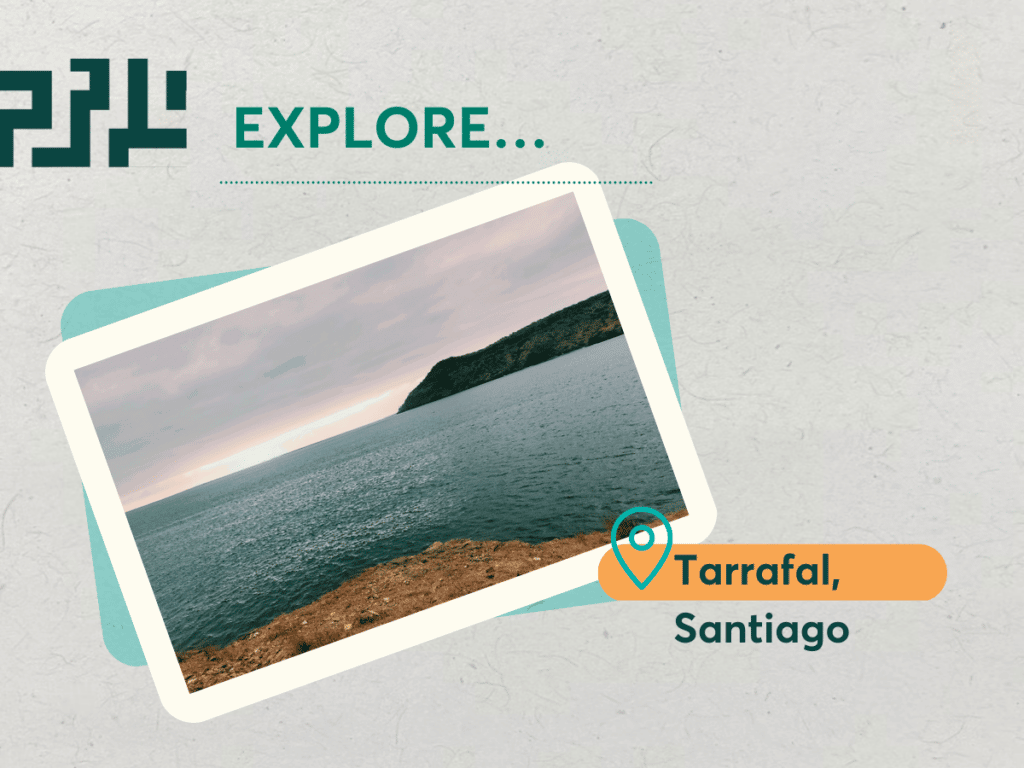 Look to the northern end of Santiago, and you see a much different picture to Praia. Located about one hour and thirty minutes by car away from the capital, Tarrafal is a much quieter alternative that maintains a lovely local feel. With a fantastic beach and equally fantastic Caipirinhas, it's lovely to whittle away the hours working in this quiet town.
Mindelo, São Vicente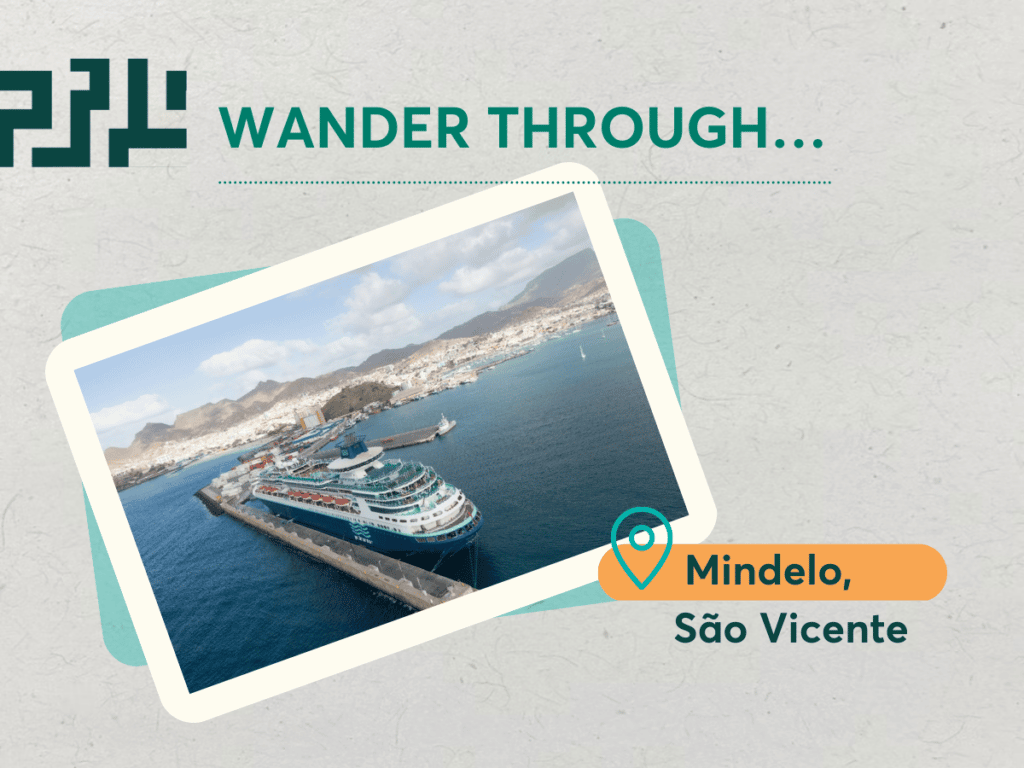 Nicknamed the cultural capital of Cape Verde, Mindelo is found on the northern side of São Vicente. As soon as you arrive, you'll know why the city has earned its name, with cosy cafés, beautiful street music and more to be found. Visit at the right time, and you'll witness the yearly Carnival, where the streets explode with colour and dance.
What is the cost of living in Cape Verde?
The amount you spend on living expenses in Cape Verde can depend on a few factors, including which island you stay on, what time of year it is, and the type of lifestyle you would like to lead.
For those who want their digital nomad life in Cape Verde to be more international, then you may prefer staying on islands such as Sal or Boa Vista. This will mean that prices will be higher, especially if you are visiting around the high tourist season (Oct-Apr).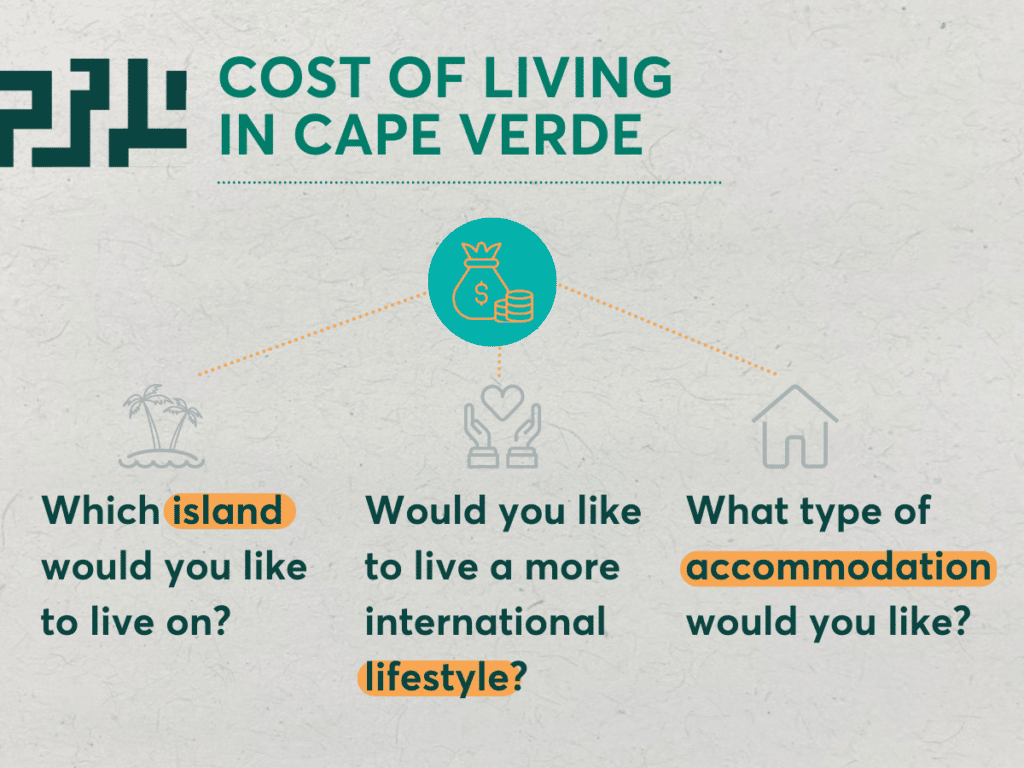 However, if you are prepared to live a more local lifestyle and would love to try living on one of the more rural islands, then you can certainly live quite well on a budget.
To learn more, check out our in-depth cost of living guide to Cape Verde.
Try out some new activities
For most digital nomads, trying out new activities is half the fun of travelling! You'll be pleased to know then that Cape Verde has plenty of adventures, from high-action sports like windsurfing to turtle watching, beach-hopping, and more.
Windsurfing & Kitesurfing
Some of the most popular activities in Cape Verde, windsurfing and kitesurfing are some incredibly fun activities you can try with friends or solo. Both activities require just the right weather conditions, which Cape Verde just seems to have nailed down.
Whale & Turtle Spotting
Depending on the time of year, you can also find turtles and whales in Cape Verde! Humpback whales come to the shallow waters of the islands to breed between February and May, with March and April being peak season.
On the other hand, Cape Verde is also part of the top three most important turtle nesting locations in the world, where loggerhead turtles come every year from May to September to lay their eggs.
Go hiking
Take advantage of Cape Verde's fantastic and diverse geography by exploring the many sights there are to be seen – on foot! From Pico do Fogo, Cape Verde's very own volcano, to the lush valleys of the Ribeira Grande in Santo Antão, there are some incredible sights just waiting for you to see.