Boost Your Start as a Digital Nomad
The digital nomad lifestyle is all about learning and growth, and making mistakes is all part of that growth. Our aim with this article is to give you the best possible start in your digital nomad career, helping you to avoid many of the pitfalls and mistakes that nomads often make as they begin their journey.
We've combined our own experiences with the stories from other digital nomads to bring you this list of 12 tips for your start as a digital nomad. Enjoy!
1) Secure (regular) work before you travel
We begin with one of the most important tips for beginner digital nomads – making sure you have a reliable income source before you make the great leap away from your home country.
While it can be (incredibly) tempting to jet off to sunny shores after landing your first few clients or a remote-work position, it's important to look to the future as well. We recommend considering how long you will realistically have consistent work and plan your trip around that.
Not all the trips you make as a digital nomad need to be for six-plus months at a time. If you're just starting off, why not take a month-long workation to a destination close to your home country? You'll get a taste of what it means to be a digital nomad, without the commitment of jetting off to the other side of the world.
Points to remember:
Consider whether you have enough work to cover your expenses before you leave.
A shorter journey can be just as rewarding as a longer one.
2) Plan your finances
On your journey to becoming a digital nomad, it can be easy to overlook the financial aspect of remote life. Love it or hate it, managing your finances well can mean the difference between enjoying your trip stress-free and pulling your hair out as your bank account dips dangerously close to the red.
We've put together four key pointers for managing your finances as a digital nomad. Let's get into it!
1) Build a safety net
Did you know that an estimated 70% of millennials live paycheck to paycheck?
You may hear stories about digital nomads who left their home countries with $5 in their bank accounts, never looking back. While we love the enthusiasm, there's another side to that story – the nomads who got into financial difficulties, had to take loans out to get home, and more…
We don't want to you be that person. Creating an emergency fund, or safety net, to cover a few months of expenses can be a lifesaver if work falls through, or an emergency requires you to travel home. The road of the digital nomad journey can be bumpy, and building a financial safety net is one of the most important things you can do when starting out as a nomad.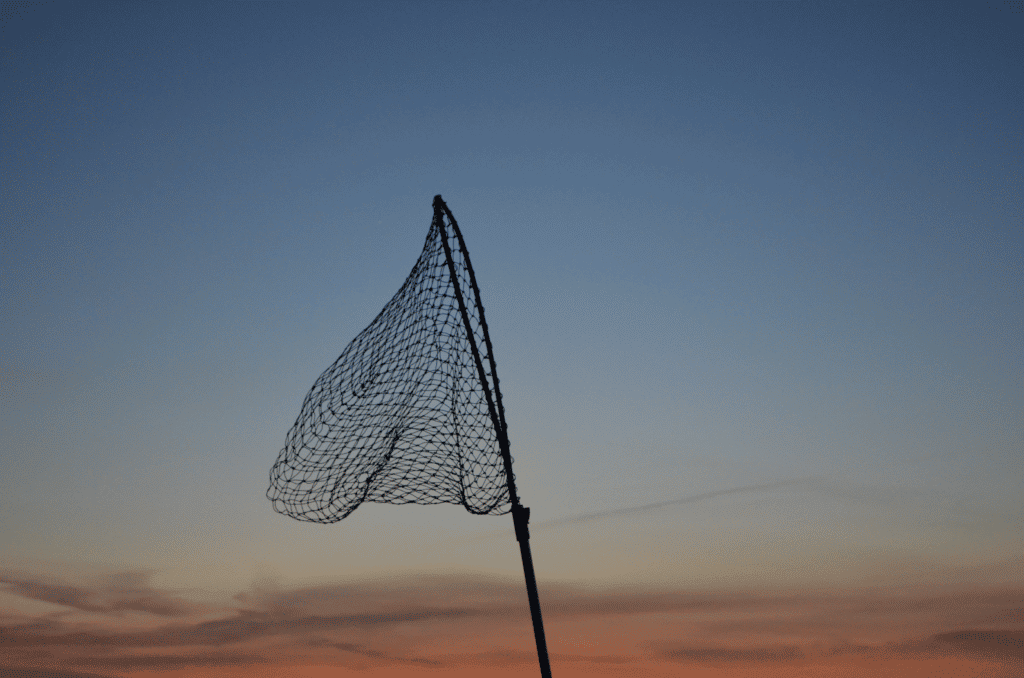 Granted, this point mainly applies to those heading out on longer excursions (and to other parts of the world), however, it's still a great idea to build up a safety net, no matter what your future travel plans are.
2) Getting access to money
An important point to consider is how easily you can get hold of your money while abroad when you need it, and what fees are involved. Using ATMs abroad often involve a flat fee, as well as a heavy conversion fee, which can be avoided by opening a bank account in your destination country.
Moving money between your home bank account and your new bank account doesn't need to be painful, there are services such as Wise, which allow you to transfer money without fees and also with a great conversion rate.
3) Consider getting a travel credit/debit card
Getting a dedicated travel debit or credit card can is another option available to you, and a popular one among digital nomads. Depending on your destination, you may find yourself paying with card, and a travel card allows you to do so without being subject to fees.
These fees may not seem like much at first, but they can quickly add up into the hundreds (or even thousands) of dollars. Check out this list of the best travel cards to learn more.
4) Create a budget
Another often-overlooked tip is to establish a budget for your travels! This doesn't have to be a "to-the-cent" kind of budget, but roughly tracking what you are spending can help you save money (which you can add to your safety net!).
Here are some areas you can think about in your budget:
Accommodation
Food & restaurants
Travel
Activities
Nightlife
Points to remember:
Building a safety net gives you a layer of financial protection in case of an emergency.
Consider the best ways to get access to your money while abroad.
Travel debit and credit cards can help you avoid costly bank fees.
Plan a budget before you set sail on your trip.
3) Set realistic goals
When you are just starting out on your own digital nomad journey, you're fuelled with excitement and motivation to make your new life a success. Whether you are working as a freelancer or directly for another company, it's a great idea to set your goals for your business/career early.
Establish your fundamental principles
Before you set your goals, we recommend establishing your fundamental principles. These will shape the way you conduct your business. Start by asking yourself questions such as:
What do I want to achieve with my business/career?
What problems do I want to solve?
How many hours per day am I willing to work?
What is my target demographic of clients?
For freelancers, deciding on your fundamental principles can help you solidify your business model, providing a direction for your company where you can plot goals along the way.
Those looking to work remotely for a company can also benefit from thinking about their principles, as choosing work that aligns with them will give you the best chances of being satisfied in the long term.
Setting your goals
Once you have your principles in place, it's time to set your goals. We recommend following the SMART system when doing so, which is broken down as follows:
S – Specific (Be as specific as possible about what you want to achieve)
M – Measurable (How will you measure your goal? Income, number of clients?)
A – Achievable (Setting yourself an unobtainable goal will only demotivate you)
R – Relevant (Make sure the goal aligns with your principles and pushes you forward)
T – Time-bound (A deadline will help to motivate you and keep you on track)
As an example, let's create a SMART goal of our own. We'll take Lucy, a beginner digital nomad looking to grow her graphic design business. One of her SMART goals may look like this:
"To complete one project per client for 5 new clients before the 31st of August."
While it may seem simple, Lucy's goal hits all the relevant SMART categories. It is specific, aiming to complete one project for 5 new clients. It is measurable, as she has included a specific number of clients. She considers it an achievable task. It will help her build her business portfolio and finally, it is time-bound with a specific date.
Try setting yourself some goals following the same structure we have used above. Even if you do not hit your goal, but make significant progress towards it, you have still advanced your business following your fundamental principles.
Points to remember:
Establish your fundamental principles. E.g. What problems do you want to solve?
Try the SMART model when creating future goals.
Don't set yourself too many goals at once! Find the amount you are comfortable with and stick with it.
4) Use habits to your advantage
"A daily routine built on good habits and disciplines separates the most successful among us from everyone else." – Darren Hardy, The Compound Effect
No matter which way you look at it, habits form the way we live our lives. They may be positive, such as waking up early in the morning to plan your day, or they may have more negative consequences, such as ordering your favourite greasy burger every night.
The point here is to recognise that we all have habits, and these habits have a direct impact on who we are. Now, the same rule applies when you are building up your online business or working remotely for an employer. The habits you act out daily form a routine, and that routine will impact the success of your business, or how well you perform in your job.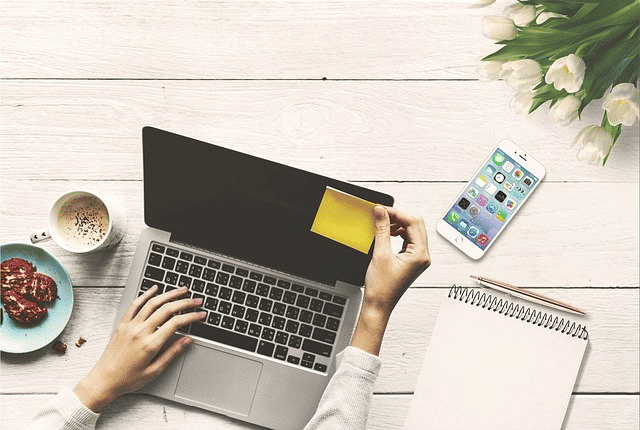 So, what sort of habits should digital nomads adopt? Let's take a look at some examples.
Plan your schedule
Before you go out and fill in your Google Calendar with work from 7 AM to 8 PM, there's one thing that I would like you to keep in mind. Everyone is different (thankfully!), which means that you and I will likely have our own ways in which we work best. The idea is to discover how you work best, and stick to it.
That may be working in two-hour chunks, with rest in between, for the majority of your day. Or you may prefer to do two four-hour work marathons. Pick whatever works for you, and you'll find a happy, and sustainable, rhythm.
Keep your working environment tidy
A routine is great, but if your environment has 'messy' written all over it, then it's unlikely that you'll be as productive as you could be. Your workstation as a digital nomad can't be overlooked – if clutter builds up it's likely you'll lose focus quickly, finding yourself distracted by your phone or a book.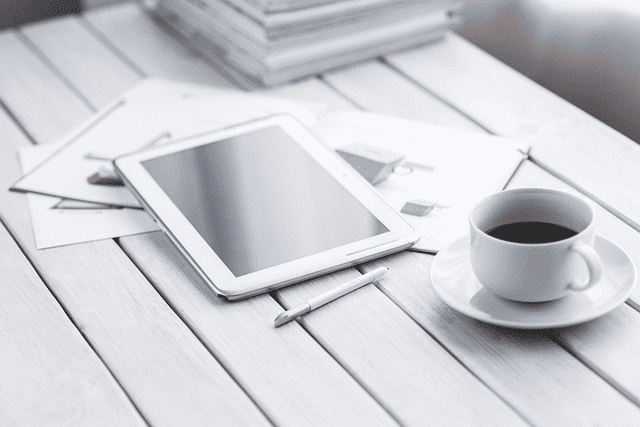 Going minimalist can help here, but it's important that you find what works best for you. You probably don't need last night's leftovers or sixteen pens to be on your desk. Keep a professional workspace, and you'll promote a professional mindset.
Points to remember:
When you work remotely, success will come from building positive working habits
Plan your working week! But make sure it's a plan you know you'll stick to
Aim to maintain a tidy working environment. Try to clear your desk of clutter at the end of each working day
5) Get the right tools for your needs
Nowadays, there are countless potential professions for remote workers. From social media marketing to running your own location-independent business in graphic design, one of the greatest parts of being a digital nomad there are opportunities for exploring all sorts of interests.
To work remotely as effectively as possible, you'll need to ensure you have the right tools for your needs. This could be in the form of equipment or even apps – sourcing the right tools early in your career can help you in the long run, especially when it comes to packing for your next destination.
Recommended Equipment:
Here are six pieces of equipment we recommend for digital nomads:
Backpack – Make sure to get one large enough to carry all of the equipment you need!
Laptop – For most digital nomads, this will be your location-independent workstation. Choose one with a large enough screen and one that is powerful enough for your needs.
Laptop case – Keep your laptop in the best condition by keeping it in a case.
Powerbank – If you're travelling and don't have access to a charging point, this can be a lifesaver. There are powerbanks that deliver enough power to charge laptops via USB-C as well. These allow you to work without worrying about a power supply.
Headphones – Active noise-cancelling is worth its weight in gold! Headphones can help you focus and block out distracting noise.
A mobile, second monitor – There are portable monitors in all formats that can be connected to any standard laptop. Working with two monitors is often much more pleasant and effective than with only one monitor.
Check out our digital nomad packing list for 30 fresh ideas on what to bring on your travels!
Recommended apps:
We've selected three apps we think are very useful for digital nomads:
Trello – A very popular workflow organiser. It makes keeping track of your business projects a breeze. (Apple/Android)
Wise – Extremely useful for transferring money internationally, helping you get a better currency conversion rate and avoid fees. (Apple/Android)
Points to remember:
Use equipment to your advantage. Getting them early, such as a power bank or headphones can really help your productivity
Don't forget about apps! There are plenty of productivity and workflow apps on the marketplace for you to explore
6) Communication is key
From solo remote work to operating as part of a team, you should constantly strive for effective communication with your clients and/or colleagues. Having great communication strategies can ultimately aid in promoting a positive experience for your clients, helping to promote your image as an industry professional and continue to excel.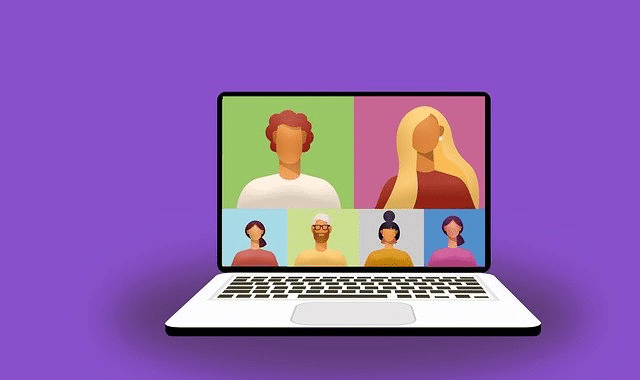 Set expectations from the outset
Whether you infrequently take on long-term clients, or have a high client turnover, setting expectations from the very beginning of the relationship can help to avoid miscommunication and a potentially bad experience.
Topics to cover include pay expectations, the scope of the work required, how many hours you are available to work, when you are available to work, and more. Be sure to discuss this with your client from the beginning, and you'll find your working relationship to run much smoother.
Provide routine updates
Proactivity can create a fantastic impression on your clients/employer. Taking a few minutes as often as you deem appropriate to inform them of the work that is completed is or being completed will go a long way.
Points to remember:
When you start working with a new client, aim for clear communication that eliminates any 'grey areas'.
Keep in touch with your clients and provide regular updates. This really helps to maintain your client relationships
7) Research is your friend
Research is a widespread topic of discussion in the digital nomad community. You can research popular digital nomad destinations, the types of accommodation available, the language spoken there, the different cultures and the delicious local food… The possibilities are endless. Hopefully, you felt a spark of excitement just from reading this!
Research also has another very practical use – helping you to avoid the pitfalls that can often come from travel. This includes being aware of any potential fees or fines, any scams or safety issues, visas available for digital nomads, and more. The last thing you want is to have your trip spoiled by a less-than-savoury experience, and for that reason, we always recommend doing at least a little research before you leave.
Here are a few important things to look out for as a digital nomad.
Digital nomad visas
Countries around the world are beginning to realise what a positive asset digital nomads can be to tourism and local economies. We're seeing more digital nomad visas being implemented worldwide. These visas often provide longer-term stay allowance, exemption from income tax, and many more great benefits.
We've put together a list of the best low monthly income digital nomad visas, check it out here!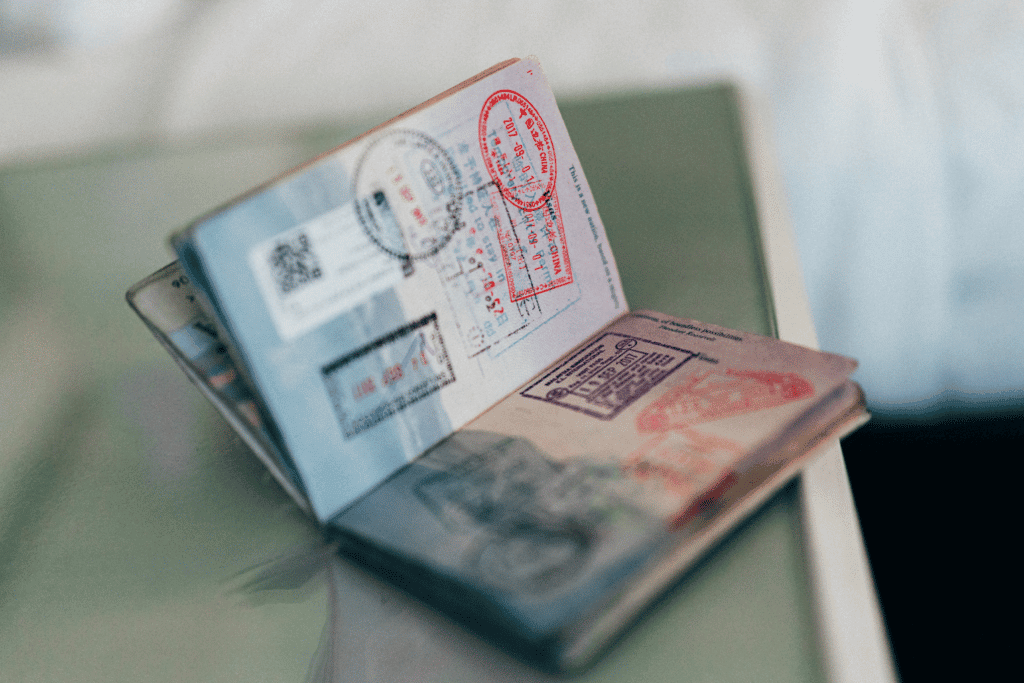 Places to see
This is where things get really exciting. Creating a list of the top places you want to visit will naturally lead you to check out videos and reading articles on your destination country. Watch videos of other digital nomads and their tips to stay there, or search for the lesser-known attractions. Exploring the country begins before you step foot on its soil.
The local language
Learning a few words of the native language can really connect you to the local people, and the smiles you see on their faces as you just about pronounce it correctly will form a great memory. Locals know their country best – who knows where your effort to understand their country and local language will take you?
Points to remember:
Don't treat research as a chore, but rather as the enjoyable early stages of your journey! Check out YouTube videos, blog posts, and more
Take notes and write down places that you would like to visit
Aim to learn a few phrases of the local language. "Hello" and "thank you" are a great start
8) Protect yourself and your belongings
Many digital nomads like to use social media to track their journeys (and show off their tanned legs at the beach – we're not jealous at all…). However, there's a much less discussed topic in the community that is one of the most important parts of your digital nomad journey – safety.
We all want our experience when travelling to be a good one, which is why we should always take steps to keep ourselves and our belongings safe. Here are a few safety tips for when you next travel.
Read about safety in your destination
Before you travel, we recommend reading the travel and safety guidance for your destination provided by your home country. The helpful information you find here can include crime rates, areas to avoid, recommended vaccinations, and more.
We've already put together a safety guide for Cabo Verde called Is Cape Verde Safe to Visit in 2023? Feel free to check it out!
Take care of your valuables
If you're often hopping from place to place, it can be easy to lose track of valuables. It's a good idea to keep valuable documents, such as your passport, in the same, safe place throughout your trip, helping you to always know where they are.
Depending on the country you are visiting, it can be prudent to avoid wearing expensive clothes and jewellery in public, as this can attract unwanted attention and potentially lead to theft.
Get medical and travel insurance
Always, always, always get the appropriate travel and health insurance before you leave your home country. If you intend to visit many different countries, then it's a good idea to take out an international insurance plan that covers you in zones around the world.
As digital nomads, we can carry some pretty expensive equipment (laptops, phones, tablets, etc), so it's best to know that you are covered.
Make sure to read through the terms of your insurance, so you know for what you are and are not covered. Print out these documents and bring them with you as you travel for your peace of mind.
Points to remember:
Check travel guidance on the country you are visiting a few weeks before you visit.
Keep an eye on your valuables and store them in a safe place as you travel.
Get travel and health insurance! You never know when you will need it.
Look up the emergency phone numbers (police, fire, ambulance) for your chosen destination.
9) Travel slow
Many digital nomads are starting to realise the benefits of slowing down their travel, spending more time in one location before moving on to the next. Rather than visiting three different cities in one week, why not spend a week in one before deciding where to go next? There are many wonderful benefits to Digital Slowmadism, and we've listed a few of them below: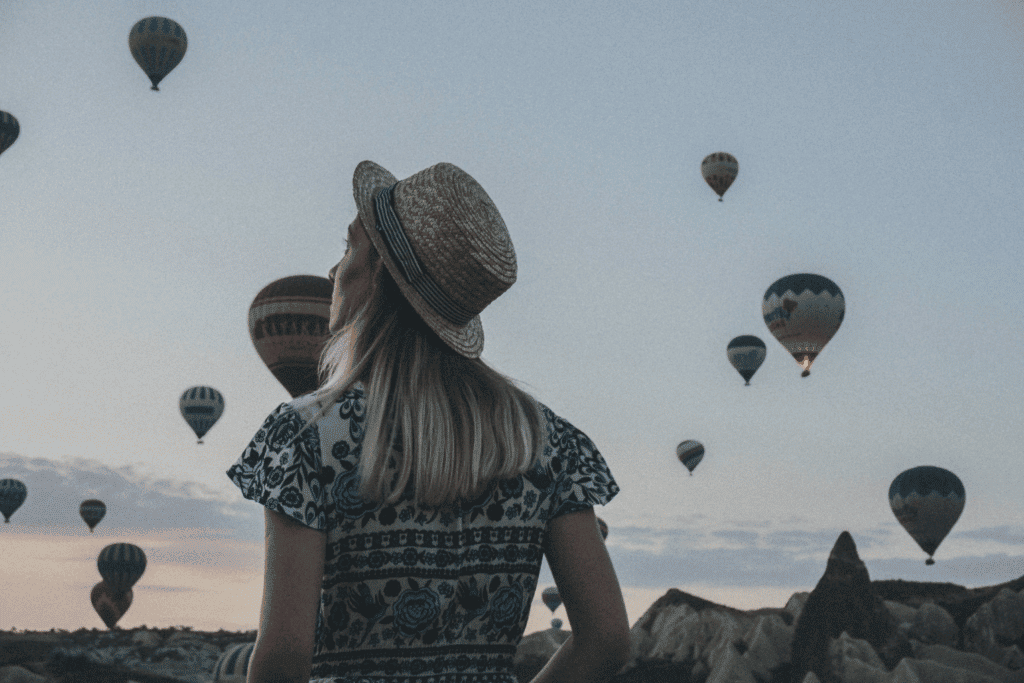 Learn what it means to live as a local
Travel is all about discovering and exposing yourself to new cultures and experiences. When you travel quickly from place to place, cramming in as many activities as you can, you are only granting yourself a surface-level, 'touristy', experience.
As digital nomads, we have the advantage of being able to work and afford to live while travelling, so why not make the most of this and slow down your travel, getting to know the local people and gaining a deeper appreciation of their culture?
Help the environment
Deciding to travel less means taking fewer flights, as well as fewer long-distance train and car journeys. By doing this, you'll reduce your carbon footprint and help to do your part in helping the environment.
When you do need to travel shorter distances, we recommend taking public transport where possible. Not only will this help to reduce the emissions produced, but you'll also feel much more at home with the locals.
Build lasting friendships
Meeting new people is one of the best parts of travel. If you travel quickly from country to country, the friendships you do make will likely be brief and fleeting. However, if you choose to spend a few weeks in one location, it's much more likely you'll meet like-minded people who you can build deeper friendships with.
Points to remember:
Digital slowmadism helps you truly understand what it means to live as a local.
Slow travel also helps to reduce your travel emissions.
Develop deeper connections with new friends by travelling slower.
10) Stay connected with friends and family
As we get caught up in the wonders of travel, it can be easy to forget to call our family and friends back home as often as we should. For those spending months away from home at a time, texting or calling those back home to let them know you are doing well goes a long way.
Thankfully, the internet allows us to do just that. Here are a few tips for keeping in touch with those back home while you travel:
Tips for staying in touch
Stay connected with friends and family by calling or texting them at least once a week. Share stories, updates on life back home, and more.
Arrange a virtual film night with your friends every so often – a VPN or Virtual Private Network can be very useful for accessing shows that may not be available where you are.
For your safety, we recommend letting a member of your family know where you are and where you are travelling to.
Don't forget to plan for any birthdays happening at home while you are travelling!
Points to remember:
Call your family and friends from time to time, helping you keep up to date on life back home.
Look for creative ways to catch up with the people you love, such as video calls, film nights, and more.
11) Know that there will be challenges
Starting out as a digital nomad isn't easy. While some may be lucky to land the perfect clients within weeks of starting out, chances are that the 4-hour work week will be a little way off.
This isn't to discourage you though, as there are endless possibilities for those embracing a nomadic lifestyle, from travelling the world and seeing the places you have dreamed of, to working at a time that best suits you.
Who knows, with some hard work and dedication you might just be able to live the 4-hour work week for yourself.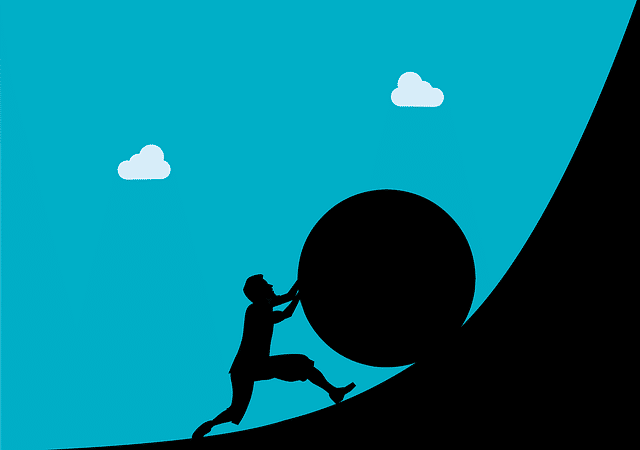 Mental health while travelling
While travel can be incredibly exciting, being in a new country can bring with it some new challenges. If you are travelling on your own, you may find yourself feeling lonely, which is completely normal. Finding ways to meet new people, such as through meetups or local events, can be a great start, but don't be discouraged if it takes a little while to find like-minded people.
If you're feeling stressed, reach out to family or friends back home and talk about the way you're feeling. Chances are they'll be able to offer you some of their wisdom and reassurance. Remember to give yourself some slack and remember that you are not alone.
We've also compiled some helpful tips for managing mental health as a digital nomad.
Points to remember:
If you're ever feeling stressed out, try reaching out to friends and family for help.
Don't be discouraged if you don't see instant results, with patience and dedication you'll make it as a digital nomad.
12) Join a community
As a digital nomad, chances are that you spend most of your time working solo. However, you are also part of a much larger global community of remote workers, tied together by the love for travel and working on their own terms.
Co-working spaces, for example, are a haven for digital nomads. They are the perfect place to work (with great internet!), find like-minded people through community events, and get you out of your apartment!
You can also learn more about your local digital nomad community by checking out local Facebook groups, digital nomad meetup events, and more. Meeting other digital nomads can be a great way to network and pick up tips on your craft.
Points to remember:
Try researching local co-working spaces for your destination country. Chances are, you'll find some!
Don't be afraid to attend local events and meetups. These are a great way to grow and meet new people.