Coffee shops vs. coworking spaces
There are quite a few options out there now for digital nomads looking for a place to work. This does depend on the country you want to explore, but whether you are travelling around Europe or further afield, you can usually find a coffee shop at the very least.
However, in areas that are more established as digital nomad hotspots, you'll also find coworking spaces, which offer a more office-styled approach to remote work, without the awkward small talk around the water dispenser.
In a coworking space, you'll usually find desks to work at, as well as information on local networking events and meetups.
Let's take a quick look at the pros and cons of each.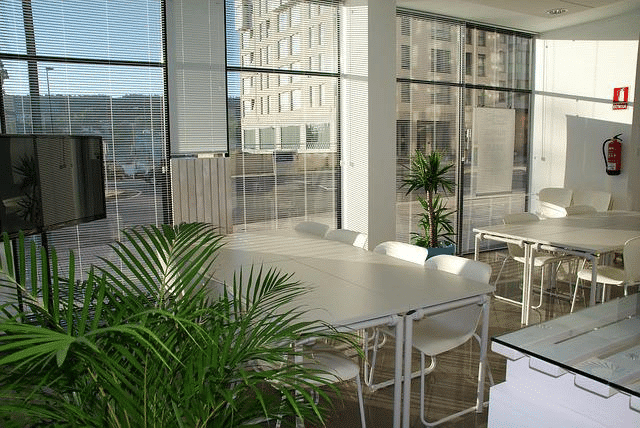 Pros:
Dedicated Internet
A desk to work at
Meetup events / Social events / Community
Meeting rooms / Business incubation center
Community vibe
Cons:
Cost to work there
Often just one branch, not as good if you want to travel around
Might feel a bit too 'officey' for some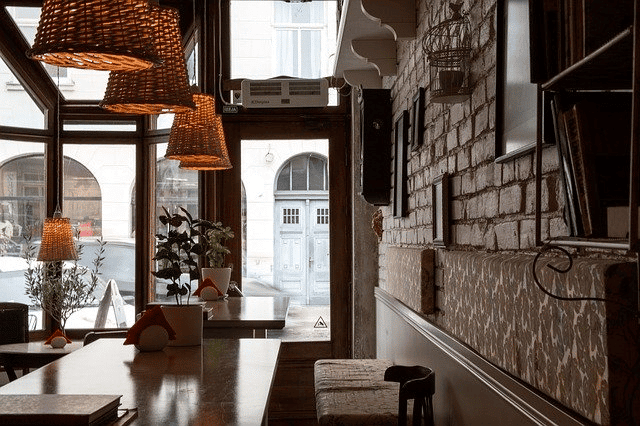 Coffee shops / Cafes
Pros:
Warm and inviting environment
COFFEE!
Internet connection
Able to visit different coffee shops during travel
Relatively cheap
Cons:
A bit more difficult to connect with other nomads
Restricted to café opening hours
Our advice: While it is acceptable to check your emails over a coffee, if you are looking to spend a few hours working at a café, we advise checking this with the staff first. Especially during busy times, occupying a table for an extended duration can disrupt the cafe's business. Let's aim to be as considerate as possible in this situation – we are all representatives of the digital nomad community after all!
Choosing your favourite café Cape Verde
As you may already know, we're crazy about all things Cape Verde. Call us biased, but what can we do? With pristine white beaches, a warm tropical vibe, and amazing food, we can't help but feel a little swayed.
Cape Verde is becoming more popular with digital nomads and remote workers from across the world. The archipelago of Cabo Verde features a variety of different cafes and coffee shops, however coworking spaces are still on the rise.
If you prefer getting to work in an environment with an unlimited supply to your favourite drug, caffeine, then you're in luck. From Sal Rei on Boa Vista to Santa Maria on Sal, we've selected a list of the go-to cafes to work at as a digital nomad. Check them out below!
Coffee shops in Cabo Verde
Sal
Cape Fruit, Santa Maria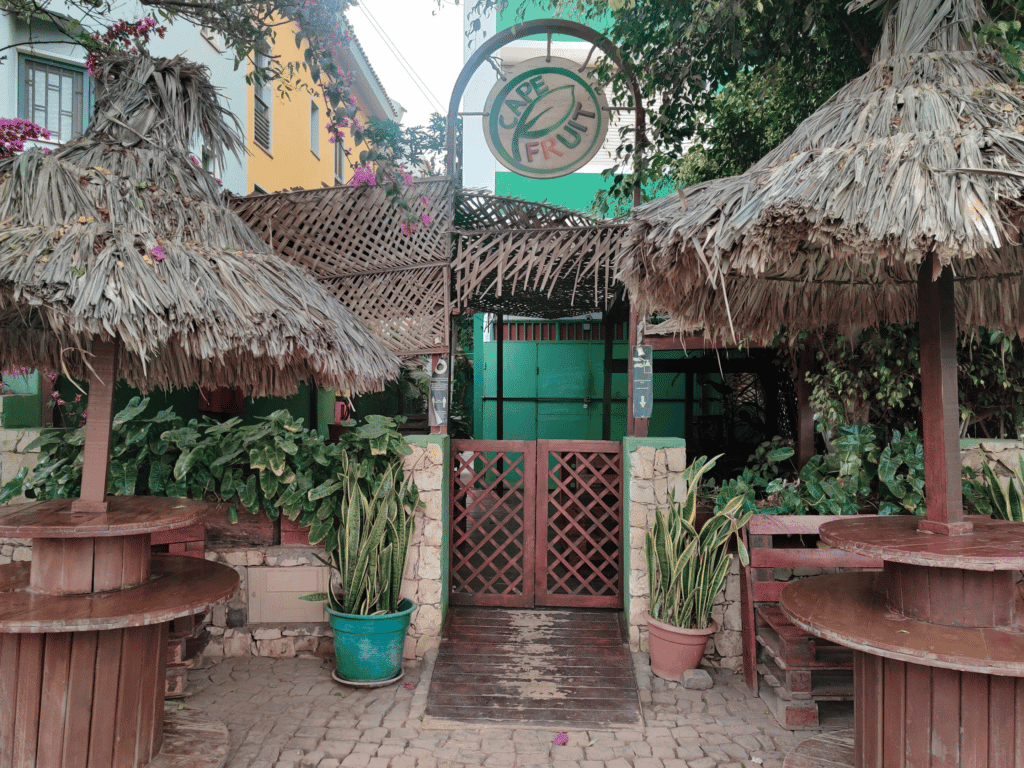 Less than a minute's walk from the beach of Santa Maria lies Cape Fruit, a tropical-themed café with a host of tantalising options on the menu. Open from 8am to 4pm, Cape Fruit is a fantastic place to grab your morning coffee and breakfast while getting started on your work for the day.
The café has complimentary WiFi and is home to a few furry cats who lounge on the sofas while the friendly staff members whisk between tables.
Cape Fruit has recently become a bit more expensive, however if you're looking for a place to grab a coffee and get some work done while on the island of Sal, it's a great option.
What we love about Cape Fruit:
Complimentary WiFi
Incredible smoothies
Diverse menu options
Outside seating
Esplanada Bom Gosto, Santa Maria
Another great option for coffee lovers is the Esplanada Bom Gosto café. Located a bit further inland, this café offers a well-priced menu, a variety of snacks, and some delicious crepes for when you want to treat yourself.
Open from 8am to 10pm, this is a great space to get your afternoon work in, followed by an evening adventure through the streets of Santa Maria. The staff members are also extremely friendly, so you'll feel right at home working here.
What we love about Esplanada Bom Gosto:
Get in contact with the locals
You'll be back for the crepes!
Friendly staff
Free WiFi
Santiago
Livraria Nho Eugenio, Praia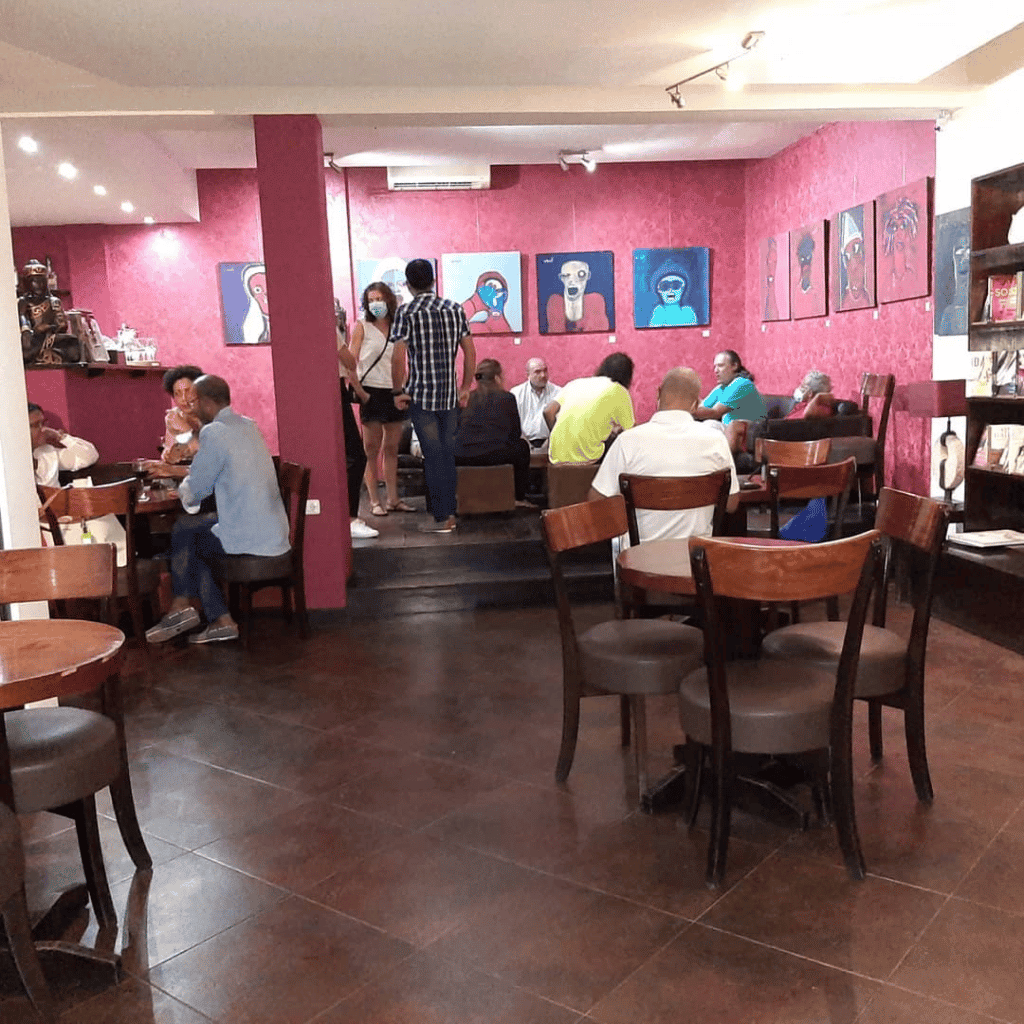 Hop over to Santiago, home of the capital of Cape Verde, Praia, and you'll find the cosy Livraria Nho Eugenio. This the perfect place for book lovers, as the books literally line the walls here. With frequent events on famous writers, poets, and intellectual thinkers, as well as an array of tasty food, you can feed your stomach and your brain as you work here.
What we love about Livraria Nho Eugenio:
Ideal for book lovers
A hotspot of the contemporary book scene
Indoor and indoor seating
A quiet retreat from city life in Praia
House of Flavors, Praia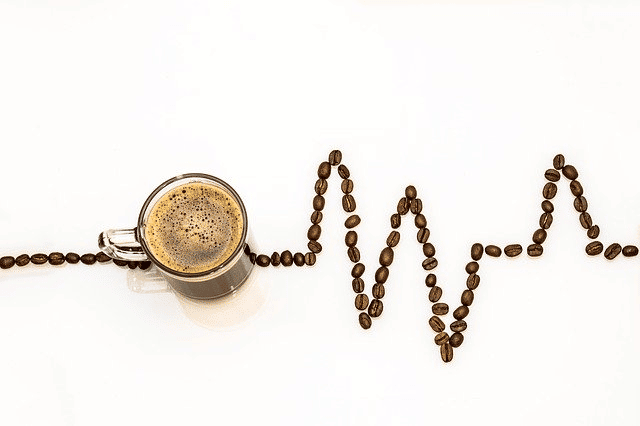 Have you decided that city life is for you, but still want to take part in the local culture and traditions? Well, the House of Flavors in Praia is an excellent choice for that. Closed on Mondays but open from 7:30am to 10:00pm every other day, this is the place to be if you want to enjoy a cup of coffee while reading a book or getting some work done.
When you're feeling adventurous, you can even try some local cuisine, such as cachupa. Bring a friend or two and you'll all enjoy the local feel that this café has to offer.
What we love about House of Flavors:
Authentic local food
A cosy and warm environment
Serves great breakfasts
Attentive staff
Boa Vista
Café Encontro, Sal Rei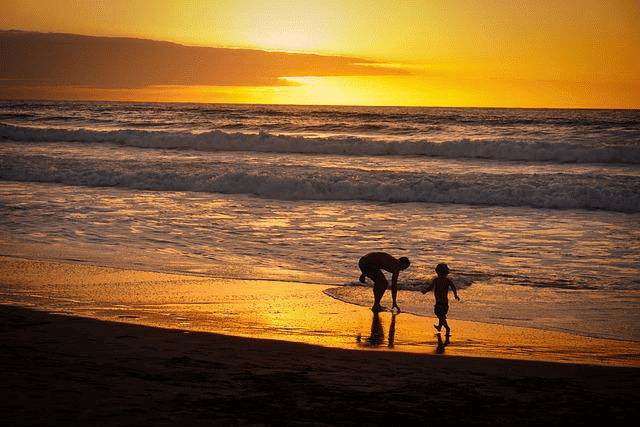 There's a lot to love about Boa Vista, with the white sand dunes stretching for miles towards the horizon. Take the essence of a chilled island and distil that into a café and you have Café Encontro.
Located in Sal Rei, a popular destination for tourists looking to explore the relaxed, yet equally beautiful side of Cape Verde, Café Encontro is a great space to enjoy a coffee while getting invested in your work.
What we love about Café Encontro
Strong WiFi
Local feel
Fantastic smoothies and coffee
In the heart of the city
Etc Café, Sal Rei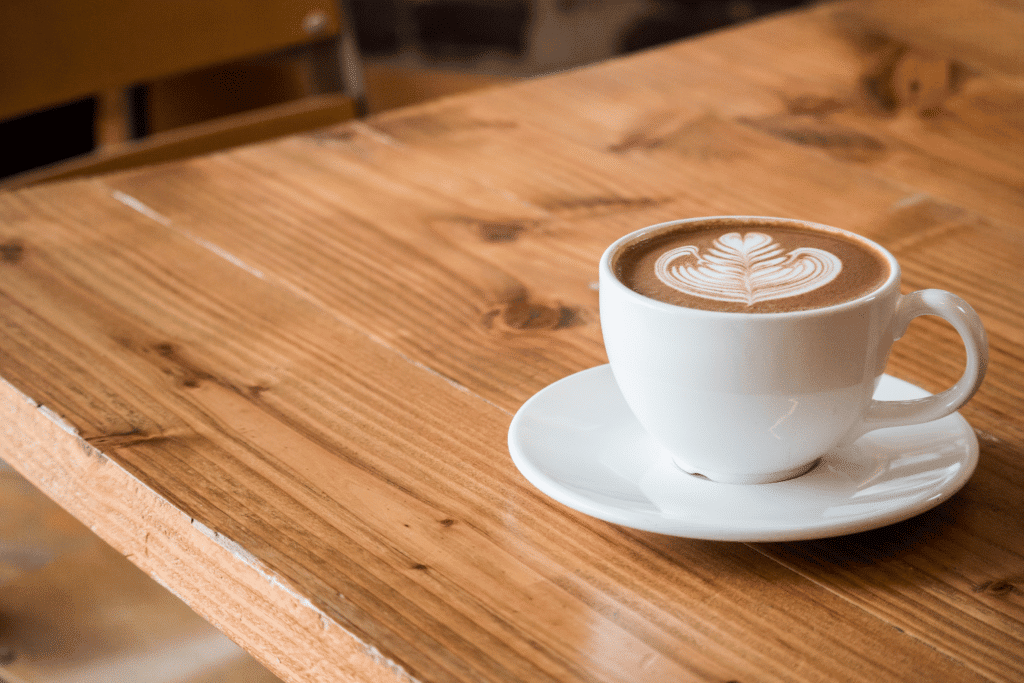 Situated in the northern part of Sal Rei, Etc Café is a night owl's dream. Open from 7am all the way to 12am, this hidden gem serves great food at an affordable price.
With prompt service and friendly staff, there's a lot to love about this café. What's more, once you're finished with your work, you can take a look at the adjoining convenience store attached to the property.
What we love about Etc Cafe
Strong WiFi
Visited by locals and tourists
Close to a host of apartments in Sal Rei
A stone's throw from the stunning beach
São Vicente
Café Verde, Mindelo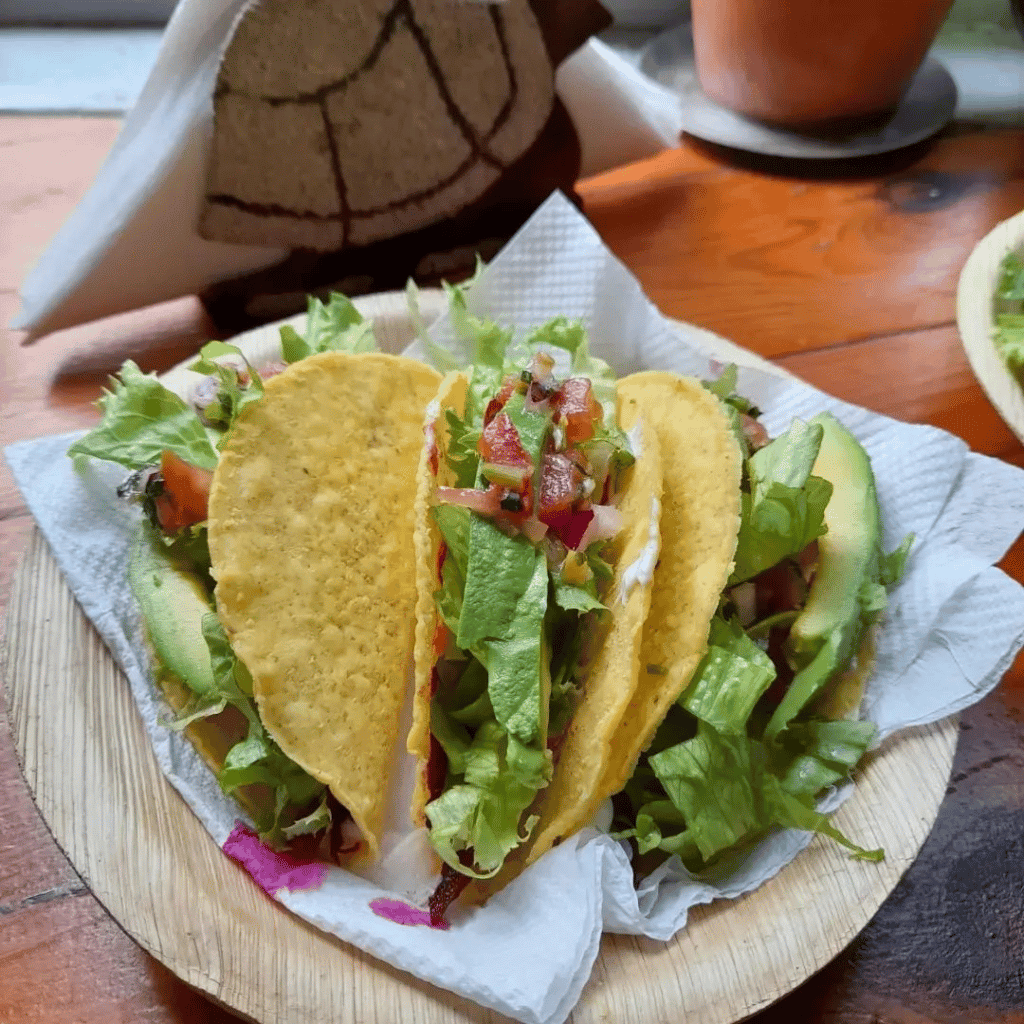 Mindelo is also known as the hub of Cape Verdean culture, and for good reason too. With live music often being held and the yearly carnivals, Mindelo is bursting with tradition.
Café Verde is found right in the centre of town and serves a variety of food and fresh drinks. You'll be able to get your coffee fix here while admiring the fantastic building the café is situated inside. Let's not forget that this café also offers strong WiFi!
What we love about Cafe Verde
Fresh pancakes, organic food… Tasty!
In a very unique location
Serves a fantastic breakfast
Low prices
Bombu Mininu, Mindelo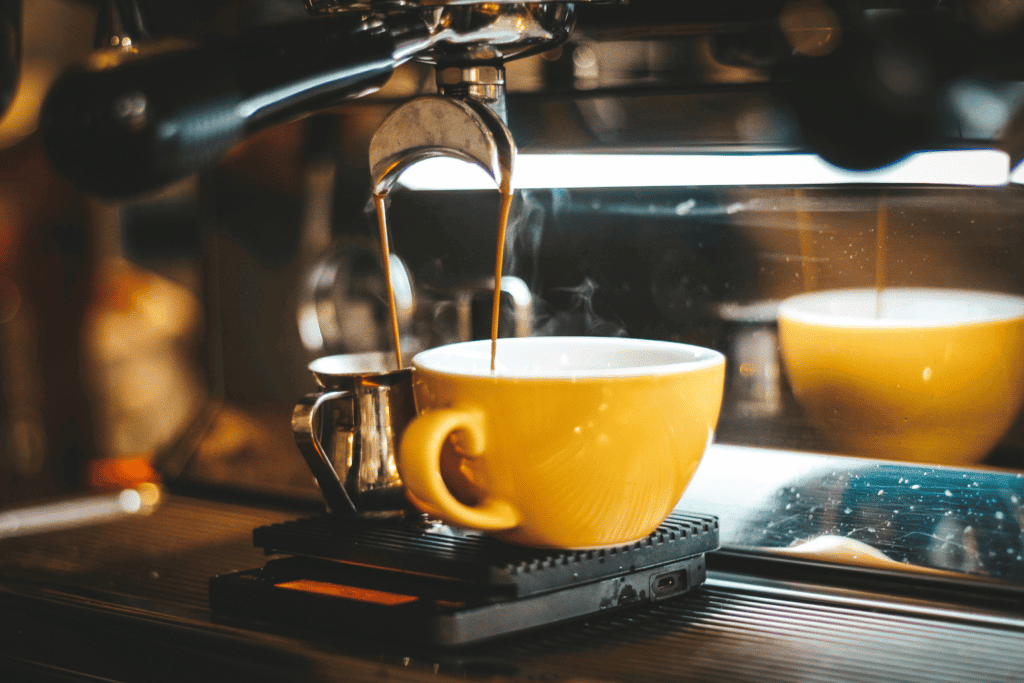 If a turntable playing classic Cape Verdean music doesn't breathe culture, then I don't know what does. This cosy space located in western Mindelo is perfect for a coffee and to catch up on work. You'll feel right at home as you chat with locals and enjoy the music and poetry events that take place.
There's also a variety of fantastic cakes and tasty snacks to be had as well. Check out Bombu Mininu in Mindelo to enjoy an intimate experience while you work.
What we love about Bombu Mininu
A variety of cultural events held here
Meet local people and make friends
Relax in a true 'no stress' environment
Affordable food and drink